When people think of celebrities who are well-known for their stature, high-profile individuals like Dwayne Johnson and Vince Vaughn come to mind. Pete Davidson, Jim Carrey, and Will Smith are just a few others to name. Many film fanatics know Brad Pitt incredibly well from his award-winning performances, but they might be wondering just how tall the talented star actually is.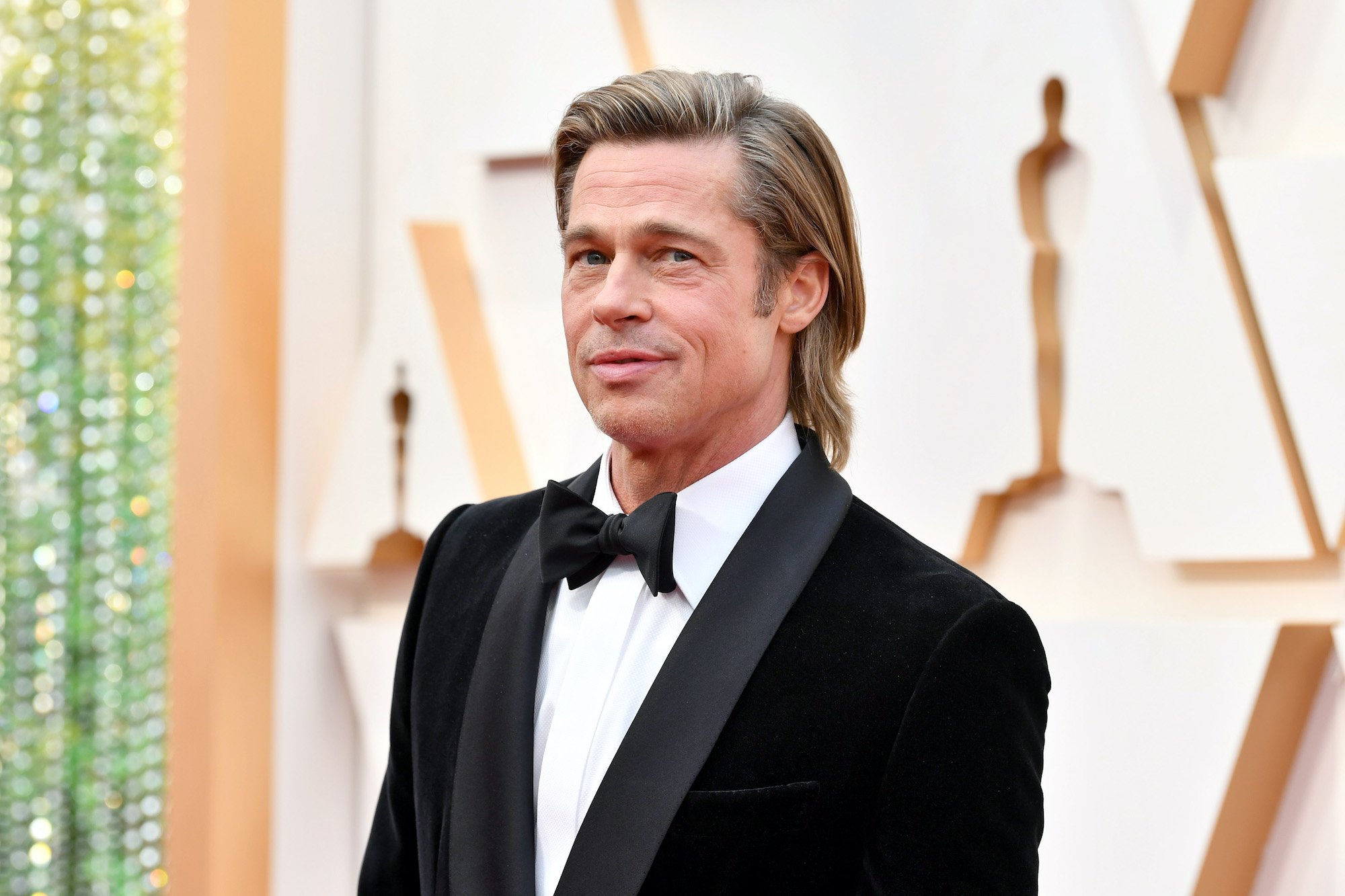 Take a closer look at Pitt's height and the actor's iconic career. 
How tall is Brad Pitt?
When it comes to fan-favorites, viewers and followers often have no limits or bounds. Fortunately, in today's day and age, pretty much any and all information is accessible. With that being said, Celeb Heights has all of the details on Pitt's dimensions. Measuring in at about 5′ 11″ inches, Pitt's presence, and of course performances, are hard to ignore. 
This isn't the first time Pitt's height has come up in the media and headlines. Good Morning Britain once discussed the popular topic during a 2018 feature covering the actor. George Clooney even once spoke on the matter joking, "He's tall. He's like 6'11". It's irritating."
Brad Pitt's most memorable moments in the spotlight
Pitt is considered to be one of the most popular and successful actors of history. Over the years the celebrity has gotten a bit of a reputation for his level of dedication and commitment to his characters and roles.
For example, when Pitt played the part of Tyler Durden in the 1999 film Fight Club the actor went so far as to willingly remove pieces of his front teeth so his appearance better fit the part. Screen Rant has outlined some of Pitt's most legendary movie appearances, and Inglourious Basterds, Snatch, and Ocean's Eleven were just a few of the films featured in "Brad Pitt's 10 Most Memorable Characters". 
In 2011 Pitt received a tremendous amount of praise when he took the screen as Billy Beane in Moneyball, and more recently the actor's fans and followers have gotten to enjoy him in titles like Deadpool 2, Once Upon a Time…In Hollywood, and Ad Astra. As of late, one of the projects the star has been working on and filming for is the upcoming movie Lost City of D.
A glimpse into Brad Pitt's personal life
It is no secret that many people admire Pitt for his charming personality, impressive talents, and, last but not least, handsome good looks. It is also no secret that his personal life has been a little bit of a hot mess.
Many of Pitt's fans can probably remember the infamous love triangle that took place between Pitt, Angelina Jolie, and Jennifer Aniston. As ET best put it, "The love triangle between Brad Pitt, Jennifer Aniston, and Angelina Jolie, may be the most written about, most talked about, and most publicized love triangle in the history of Hollywood." On that note, it has likely been pretty hard to forget. 
Pitt married Aniston back in 2000, and the couple appeared to be very happy together. However, that all seemed to change with the production of Mr. and Mrs. Smith. Pitt and Jolie were both lead actors in the 2005 action-packed film. That very same year Aniston and Pitt officially split up. 
Jolie and Pitt were often seen in public together, but both were hesitant to confirm their romantic status. However, just about one year later, Jolie, who is best remembered for her performances in movies like Girl, Interrupted, and Maleficent, revealed that she and Pitt were having a baby together. The pair went on to have a total of six children together and waited until 2014 to get married. 
Unfortunately, similarly to his first marriage, the couple's relationship ended with a divorce. At the moment, the star is currently single, but many of Pitt's fans and followers low-key hope he will someday get back together with Aniston. Fortunately, his almost-six-foot height never seemed to be the problem. 
RELATED: Brad Pitt and Jennifer Aniston's Opposing Views on Marriage Destroyed Their Relationship