How Tall Is Dwayne Johnson?
Dwayne Johnson's name is everywhere in Hollywood. From a professional wrestling champion to an actor who has shown that he also has the singing chops to wrap everything nicely (Moana), proving that he is a triple threat.
Today Johnson ranks highly as one of the most bankable stars in the entertainment industry and is one of the highest-paid actors in the business. A large part of his appeal as a celebrity is his height, which seems to make him a giant when placed in a side-by-side comparison with others. But just how tall is Dwayne 'The Rock' Johnson? Find out.
Dwayne Johnson's height, age, and weight information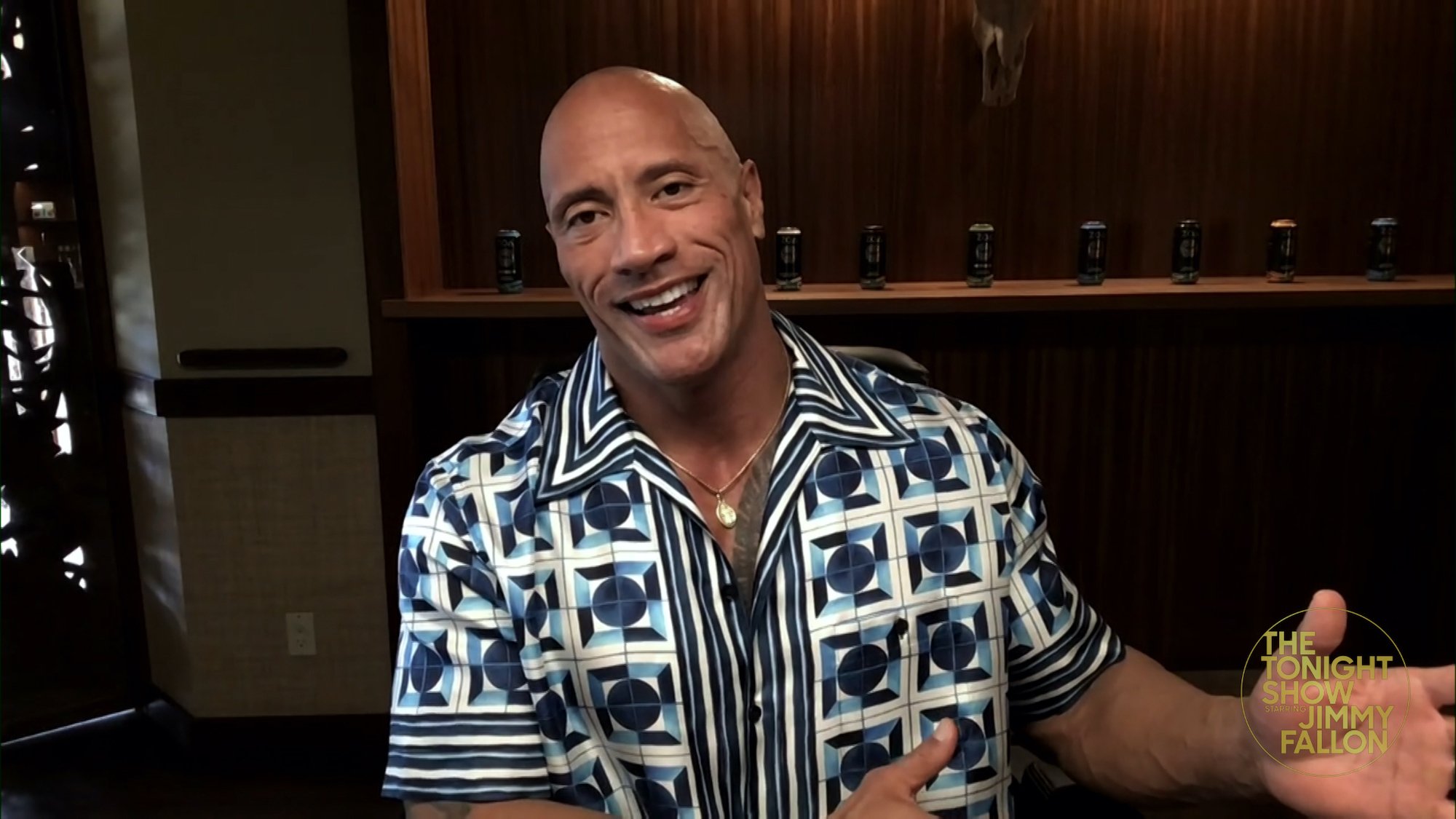 The Rock was born on May 2, 1972, as Dwayne Douglas Johnson in Hayward, California. Johnson was born into a wrestling family, with his father being the professional wrestler Rocky Johnson. His maternal grandmother was one of the few female wrestling promoters.
The actor was a remarkable football player and was offered a full scholarship to the University of Miami to play as a defensive tackle. Johnson didn't have any plans on becoming a wrestler as he focused mainly on football. However, an injury cost him his football career, and he ended up signing to WWE in 1996 after graduating.
After finding success as a professional wrestler, Johnson decided to try his hand at acting, and it paid off. The star's first acting gig was in the 2001 film, The Mummy Returns, playing The Scorpion King. Johnson's career exploded from his appearance in the thriller, and he found himself in major blockbusters such as the Fast And Furious franchise and Central Intelligence.
Johnson usually has an added advantage when making action movies as his height and weight make him look more intimidating. According to Film Daily, the star stands at a towering 6ft 4 and weighs 118kgs.
However, there are some discrepancies with the actor's height as he sometimes mentions that he is 5ft 11. When put in a side-by-side comparison with some of his fellow actors such as Vin Diesel, who stands at 5ft 9, or Kevin Hart, who stands at 5ft 2, Johnson might be a 21st Century giant.
Does height make a difference in becoming an A-list star?
Height and weight bias are more common than most people think. The Guardian reports that slimmer women and taller men usually earn more than their shorter and overweight counterparts. A generic study suggests that shorter men make $1000 less than taller men.
The average American man stands at 5ft 9 while an average American President stands at 6 feet. Studies suggest that in most Presidential elections, the taller candidates usually get more popular votes. Heights is strongly associated with professional success and conveys power even in sports like basketball.
Heightism isn't a new thing but does Hollywood suffer from the same height bias? Hollywood has had its fair share of shorter actors, from Daniel Radcliffe to Tom Cruise. In fact, about half of the stars in the entertainment industry skew short.
Some of the highest-paid actors in Hollywood, such as Robert Downey Jr, Tom Cruise, Kit Harrington, and Humphrey Bogart, are all below average but have done well for themselves. Additionally, shorter actors are reportedly easier to shoot as they fit in the frame well as opposed to taller actors.
Movie tricks that changed actors heights
Hollywood has a long history of manipulating actors' heights to make them look taller than they are. The entertainment industry makes actors look taller, mainly when appearing alongside taller actresses, by getting the actor to wear platform shoes or sit on extra cushions when filming seated scenes.
Alternatively, some showrunners dig trenches for the taller actresses to stand in or wear ballerina flats to appear shorter. Other studios build sets such as shorter door frames designed to disguise height, use camera angles to exaggerate stature or place the shorter star in the foreground to appear taller in promotional pictures.
RELATED: How Old Is Dwayne Johnson and What is His Ethnicity?