How Tall Is Chris Evans, aka Captain America?
You might best know American actor Chris Evans for his role as Captain America in the Marvel Cinematic Universe (MCU).
You might best know American actor Chris Evans for his role as Captain America in the Marvel Cinematic Universe (MCU).
He first appeared as the titular Avenger in 2011's Captain America: The First Avenger before passing his shield on — both figuratively and literally — in 2019's Avengers: Endgame. Yet Evans is no stranger to playing superheroes, channeling various superpowers in films like The Losers, Scott Pilgrim vs. the World and both of the Fantastic Four films made in the early 2000s.
Today, Evans is also of the highest-paid superhero actors in history. He might be winning some of the salary comparisons, but fans are now curious how Evans stacks up height-wise. 
Chris Evans got his acting start on the local theatre stage
Before he was headlining major Hollywood blockbusters, Evans had much humbler career beginnings. "Evans began his acting career in typical fashion: performing in school productions and community theatre," reports IMDB. This includes stints in high school in plays like The Winter's Tale, before attending the Lee Strasberg Theatre Institute in New York. But his time on the stage soon ended.
"He landed an internship at a casting office and befriended a couple of the agents he regularly communicated with, one of whom later took him on as a client," explains IMDB. "The screen — not the stage — then became his focus."
His first roles were minor parts on TV shows like CBS' The Fugitive and Fox's Boston Public. Soon, Evans transitioned from TV to movies. "Evans' first major film role came in Not Another Teen Movie (2001)," reports Biography.com. Soon, Evans was dabbling in various superhero films inspired by graphic novels and comics. Then Marvel came knocking.
The site explains that Evans initially did not want to work with Marvel, which was just on the cusp of launching its decades-long MCU strategy. "[He was] reluctant to wield the Captain's shield due to the extended commitment," it notes. But Marvel managed to change the actor's mind. 
"In July 2011, Evans joined the burgeoning Marvel Cinematic Universe empire with Captain America: The First Avenger," says Biography.com. "As Steve Rogers, the scrawny but dutiful serviceman who undergoes a massive physical transformation to become the titular super soldier, Evans capably displayed the earnestness central to his character, along with the eye-popping physique and fighting skills requisite for a modern action star."
He would later go on to star in 11 Marvel works, plus a Captain America video game.
Evans is reportedly taller than average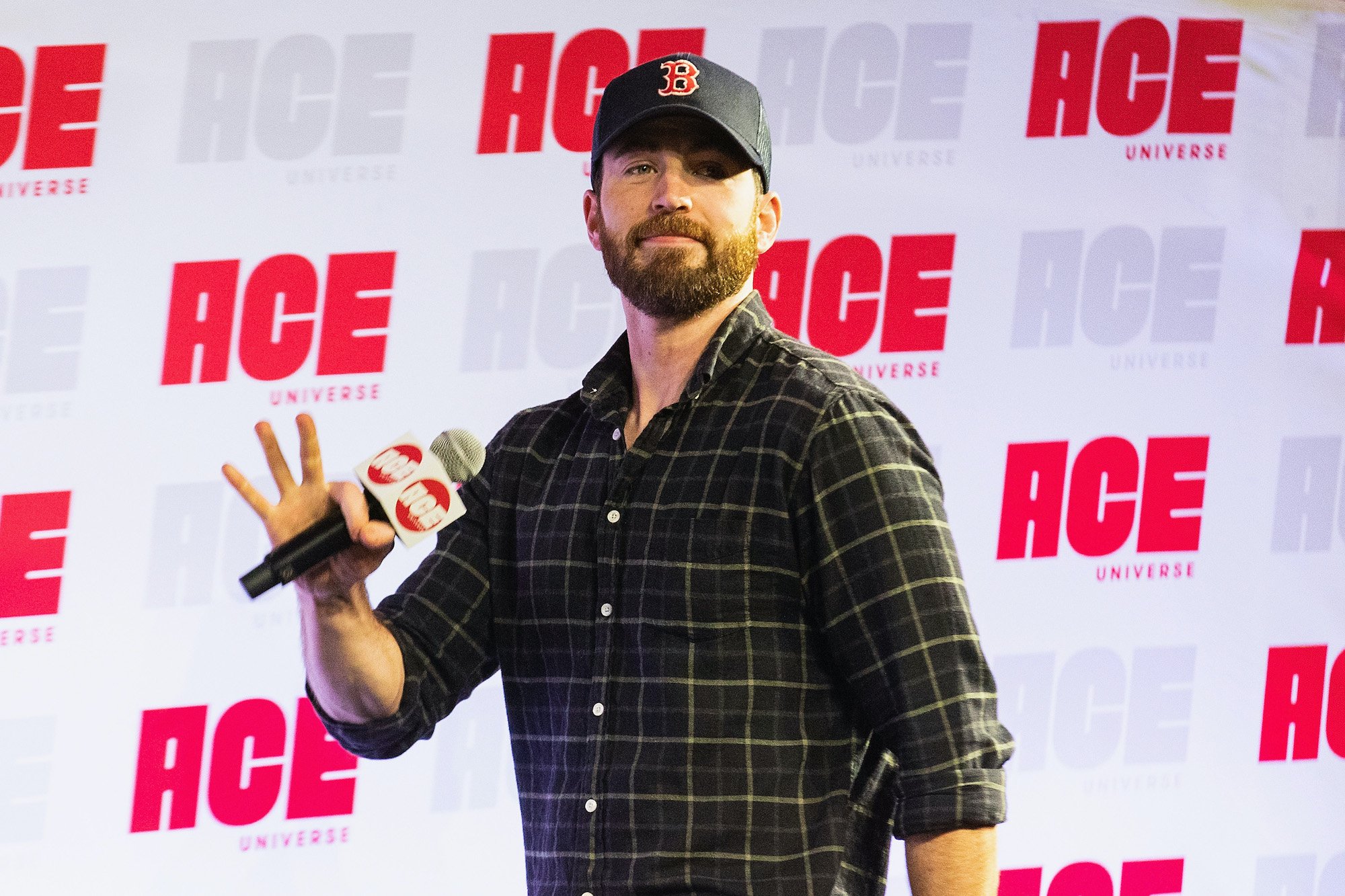 According to ABC News, the average height for men in America is five feet and nine inches.
Evans is much taller, with Celeb Heights reporting that he clocks in at six feet tall. Not only does this mean Evans towers above most Americans, but that also puts him ahead of the pack for many of the other actors and actresses who star in the numerous Avengers flicks.
Take Robert Downey Jr. as an example. The man behind the Iron Man mask is only 5-feet, 8.5-inches. Likewise, Mark Ruffalo is reportedly 5-feet, 7.5-inches.
Other Marvel actors have Evans beat on salary
Evans' might be taller than his Marvel colleagues, but some of them have him beat in one area: Salary.
According to Forbes' list of the world's highest-paid actors, Evans earns far more than many other actors, but sits somewhere in the middle when compared to other MCU stars.
For example, Downey reportedly earned $20 million per appearance, while Evans earned $15 million. However, that's more than Paul Rudd. The star of Ant-Man apparently earned $8 million for his role.