A lot of people seem to be convinced that rapper DaBaby is one of the shortest rappers in the game. However, the superstar rapper may not be as short as you initially thought.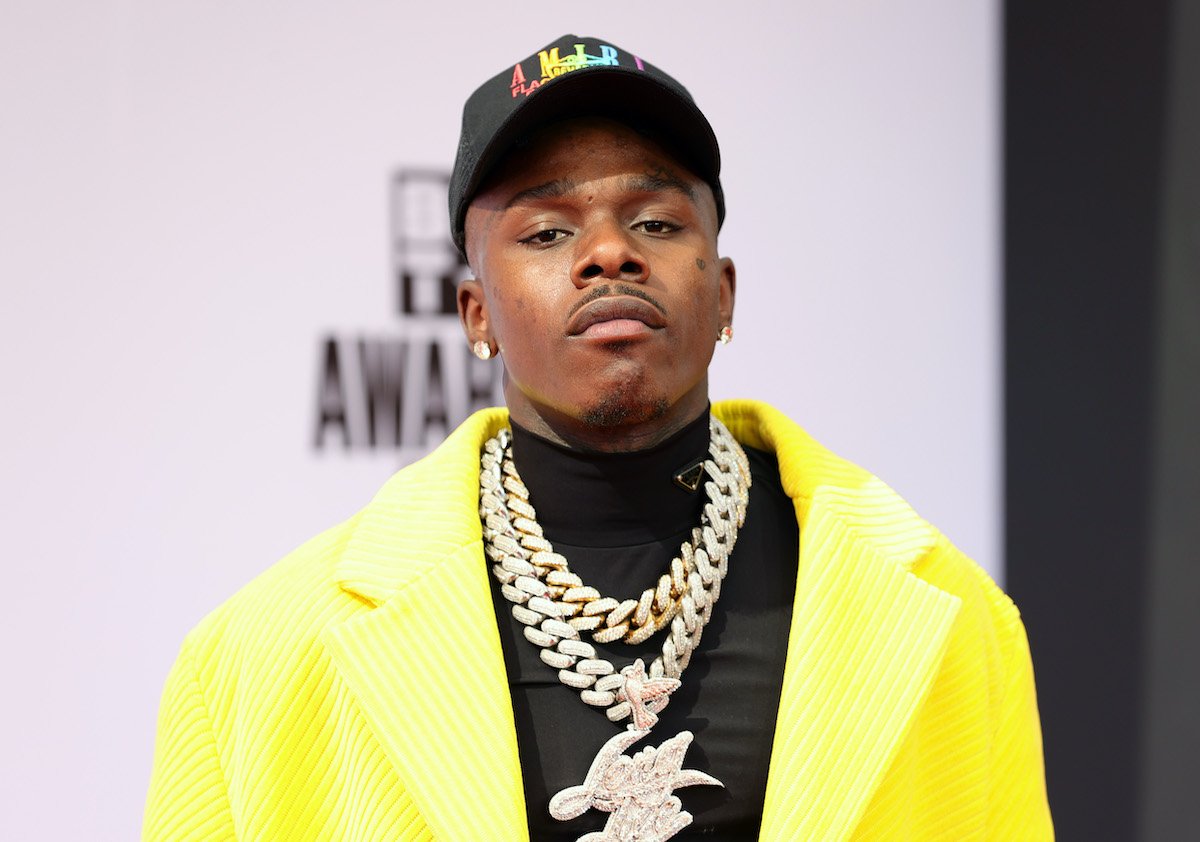 How tall is DaBaby?
A lot of people on social media often make remarks about how DaBaby is short. According to Capital Xtra, DaBaby's height is 5'7". While DaBaby isn't necessarily "tall," also seems to be taller than most rappers, or at least the same height as them.
DaBaby is taller than Lil Wayne (5'5"), Kendrick Lamar (5'6"), Lil Jon (5'6") and is one inch shorter than Kanye West, T.I. and Big Sean, according to The Modest Man.
So while a lot of jokes may be cracked at DaBaby's expense, it is important to note that DaBaby isn't that short.  
DaBaby is a music superstar
DaBaby was one of the biggest new artists of 2019. He had been releasing mixtapes for a while and had his breakthrough in 2019. He first gained mainstream attention with the release of his 2019 album, Baby on Baby, which included the hit single "Suge" as well as "Baby Sitter" featuring Offset.
After his second 2019 album, Kirk, and other huge singles such as "Bop," the rapper continued to reach new heights. Kicking off 2020, he released his first album of the year in April with Blame it on Baby. It was mostly a surprise album, though the single, "Find My Way," came before it. This album has also had a hit single in "Rockstar," which was his first chart-topping hit on the Billboard Hot 100. Blame it on Baby also debuted at No. 1 on Billboard's top 200 albums chart, which was his second No. 1 on the chart and his third straight album to reach the top 10 of the chart.
In 2022, DaBaby released the mixtape BETTER THAN YOU with rapper YoungBoy Never Broke Again. The rapper is a major figure in his hometown of Charlotte, North Carolina, as the city still remains his primary home.
How DaBaby has responded to headlines
The release of Blame it on Baby had some backlash with it as music fans wanted DaBaby to switch up his flow. Some fans also said that his music was beginning to sound the same as well.
In an interview with The Breakfast Club, the rapper said,
"As far as switching the flow, I have no problem rapping circles around any one of these n—–. I couldn't find myself entertaining that. I could joke about it just like I joke about everything else … I'll make a conscious album right now, I'll record the whole s— today. On some J. Cole vibes. Joyner Lucas. I can get in there too."
Regardless of the criticisms, it looks like DaBaby's stardom isn't dimming down anytime soon. There's even a good chance that he could release another album this year. If he decides to do so, we won't be surprised.