Jane Lynch has been an actor for more than 30 years, but she gained her most notoriety when she starred in the musical Fox series Glee starting in 2009. That fame she has gained has put her in the celebrity spotlight more than she had been in the earlier part of her career, which includes her relationships.
Lynch also has some distinctive physical attributes that make her easy to recognize when you see her on the screen. One of those attributes is she appears to be tall for a woman. So how tall is Lynch? Maybe not as tall as you think.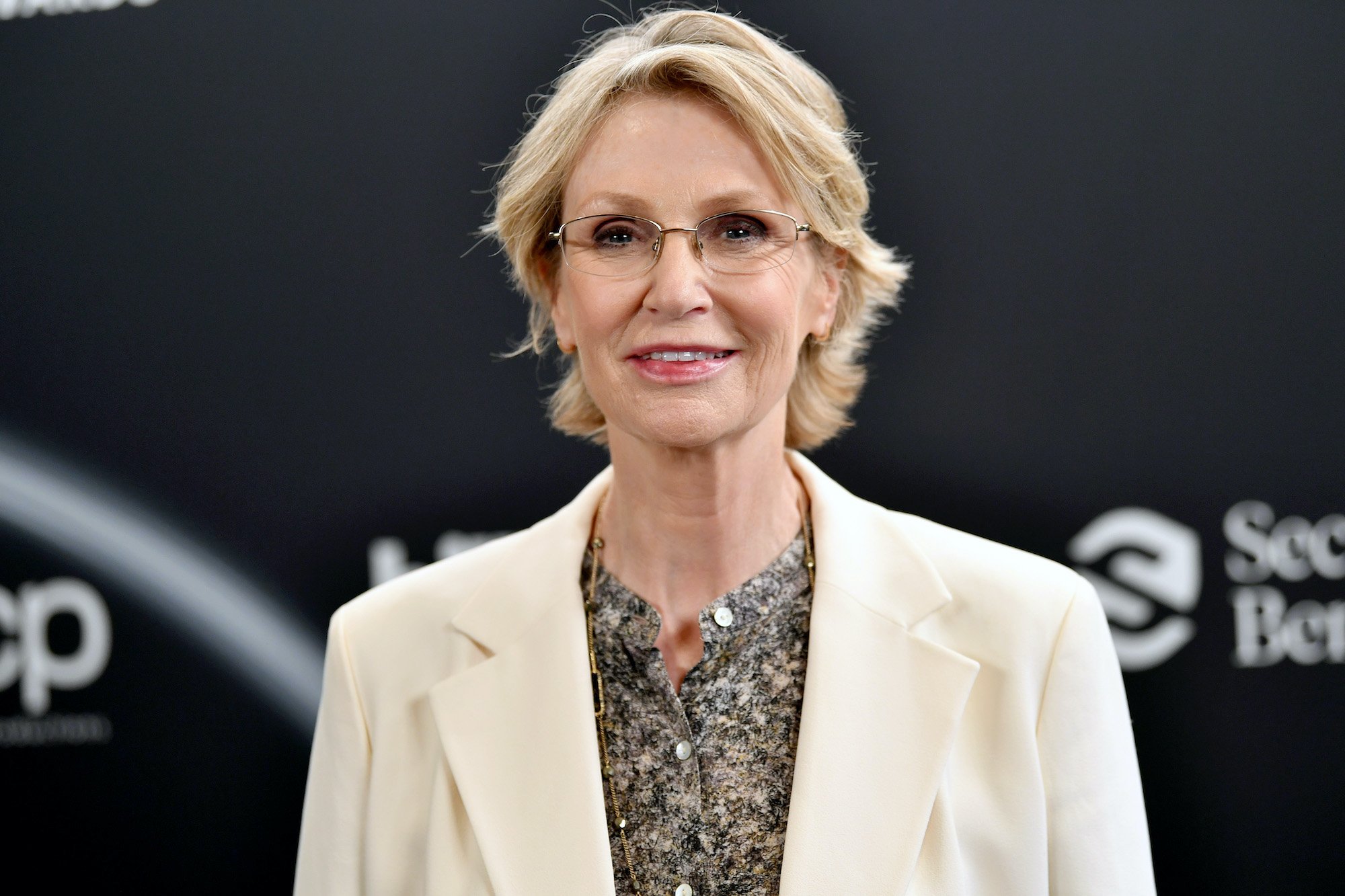 Jane Lynch's notable film and TV projects
While Glee may have brought Lynch into the mainstream consciousness, it was far from the first project she has done that people would have heard of. Her filmography at IMDb lists her first project as being the 1988 movie Vice Versa, and her early work featured a lot of roles in largely unknown movies and guest-starring spots on a number of TV shows.
She starred in the Christopher Guest films Best in Show and A Mighty Wind in 2000 and 2003, respectively. Her first starring role on a network series came on the short-lived Help Me Help You in 2006-07. After playing Sue Sylvester on six seasons of Glee, Lynch started hosting NBC's Hollywood Game Night in 2013 and most recently hosts the network's revival of game show Weakest Link starting in 2020.
How tall is Jane Lynch?
RELATED: How Tall Is Tina Turner?
Lynch has a physique that can be described as lean and lanky, so she appears to be tall but she may not be as tall as she appears. According to Healthy Celeb, the 60-year-old is 6 feet tall, which is still tall compared to the average woman. In fact, Lynch's height helped her get at least one role, as TheThings writes.
Director Nora Ephron cast Lynch as Dorothy in Julie & Julia, a rare non-comedic role for the comic actor, at least in part because of her height. Lynch remembers receiving a call from Ephron in which the director led by telling Lynch she is "the tallest person I know…."
With her short hair and somewhat deep voice, Lynch has a "tomboy" vibe about her, which may have helped her land the role of Sylvester, the William McKinley High School gym teacher, on Glee.
Lynch's personal life and net worth
Being on a primetime network show can pay big bucks, and being on several over the last decade-plus, as Lynch has, can lead to a growing bank account for a celebrity, so it's no surprise that she is reportedly worth eight figures. Celebrity Net Worth estimates the actor and TV host's net worth as $16 million.
That should only continue to grow with Lynch's upcoming projects, including TV movie Fairy Tale Forest and the upcoming second season of Weakest Link. As for her personal life, Lynch was previously married to clinical psychologist Lara Embry, with the couple tying the knot in 2010 and breaking up in 2013; the divorce was finalized in October 2014 according to Nicki Swift.
While Lynch's marriage didn't last as long as she may have wanted it to, she is currently in a seemingly happy relationship. People writes that Lynch is "so happy" with her partner Jennifer Cheyne, a screenwriter. Lynch says they work "so well" together as a couple, and "my partner makes me thankful all day long." Part of the reason they work well together, as Lynch explains it, is because Cheyne is handy with tools and "really smart." She says they are "really grateful" to have found each other.