How Tall is Jonathan Daviss?
There aren't many shows hotter than Outer Banks right now, and that isn't just because it's set in the Outer Banks of North Carolina. It's because season two has just premiered, and the talented cast has once again brought us a host of adventures and stories we can't look away from — including a run-in with wasps that left Pope (Jonathan Daviss) fighting for survival!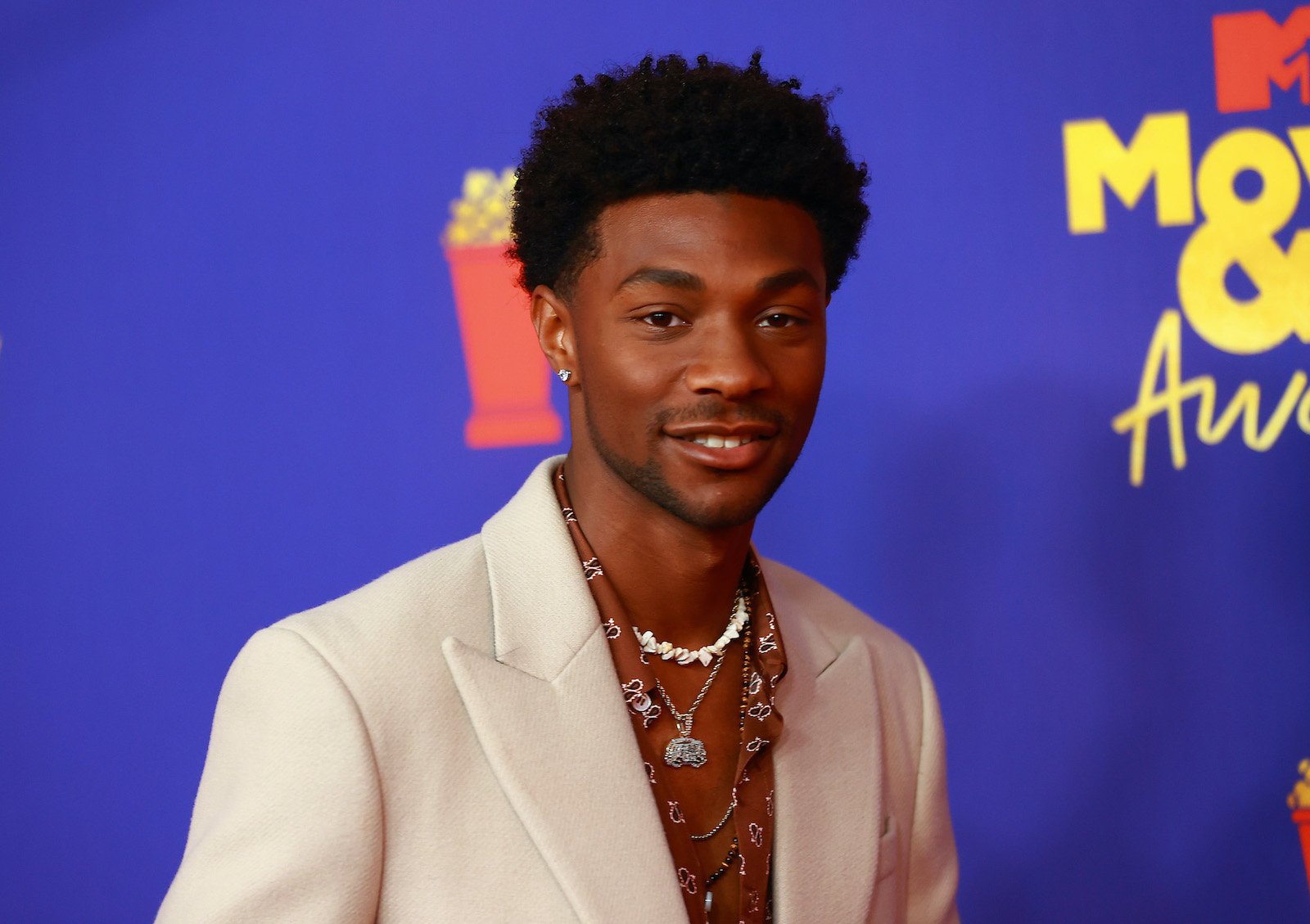 Speaking of Daviss, fans are itching to know just about everything about the rising star — from his background and height to his love for acting and upcoming projects. Here's what we know!
Jonathan Daviss is pretty tall
You may have noticed that Daviss is one of the taller cast members in nearly all of his acting roles — but with TV and movies — it's never that obvious just how tall. Fortunately, so many fans have searched online to find out how tall the actor is that he has officially answered in a WIRED interview.
When Chase Stoke revealed that one of the most searched questions about Daviss is "how tall is Jonathan Daviss?"Outer Banks co-star Madelyn Cline responded immediately, "pretty tall!"
Daviss answered, "I'm like 6′, 6'1″. 6'1″ in some shoes on a good day."
Playfully, Stoke said, "Good height," and asked, "Is that what you slate with? 6'1″?" Laughing, Daviss explained, "No. I slate with 6′. I slate, sometimes, depending on the part, I'll slate with 5'10"."
Daviss has always had a love for acting
If you've seen the new breakout star's talent on screen, chances are you know just how talented the young actor is. While it has taken — no doubt — a lot of hard work and dedication to get him where he is today, there was also a lot of love and passion for the art.
According to an interview with V Magazine, the up-and-comer has always had a lot for acting, but it was a 2014 role that really brought it out.
"I wanted to get into acting, you know, for from a very, very young age, like eight or nine, I kind of started, you know, pursuing it. And it wasn't until I turned about 12. And I worked on this project called Deliverance Creek … I just loved being there. I even remember telling my folks at the time that even if I wasn't getting paid, I think this is what I would want to do for the rest of my life."

V Magazine
He also credits his success to his parents and their support.
"I dare you to find parents more supportive than mine. You know, they really kind of molded me from a young age. They taught me how to take it seriously — if I wanted to pursue something or anything like that, I had to work. So yeah, they played the biggest role in my success. They really nurtured that love."

V Magazine
With that being said, there's no doubt that we'll be seeing more of the 21-year-old in the coming years — in fact, he already has two projects in the making. Lavar in the TV series Baselines which is completed and awaiting a premiere date, and Elliot in Strangers, which is in post-production. 
Playing Pope on 'Outer Banks' has been a blessing to his career
Daviss has had some notable roles before Outer Banks, but it wasn't until he played Pope that life really started "getting crazy" and fame became within reach. Now fans are tuning in everywhere to see the young star alongside his talented co-stars.
While some will always know him from Age of Summer, Deliverance Creek, and Shattered Memories — most of us will see him as the smart and compassionate friend from Netflix's new series.
With two seasons down and a third likely to follow in 2022, most of us will be watching Pope closely. The gifted Howard, and smartest of the Pogues, has a scholarship hanging in the balance that we can't help but root for.
Good luck, Pope (and Jonathan Daviss)!