How Tall is Lil Nas X?
Lil Nas X has risen to become one of the hottest rappers in the music industry in just a few short years. The Atlanta native has released smash songs such as "Old Town Road" and "Montero (Call Me By Your Name)" and broken records that many longtime artists haven't even been able to come close to beating.
Lil Nas X's career accomplishments so far
Lil Nas X had humble beginnings before becoming the worldwide superstar that we know today. He made his debut in late 2018 with "Old Town Road," the country rap song later made famous thanks to a remix with country icon Billy Ray Cyrus.
"Old Town Road" took over the world by storm and made Lil Nas X the most talked-about rapper in the industry. The song topped the Billboard Hot 100 chart and remained in the number 1 spot for 19 weeks, setting a new record for most weeks spent at number 1. By the end of 2019, "Old Town Road" was certified diamond with over 10 million copies sold.
Nas X released his debut EP 7 in June 2019. On the last day of the month, which happens to be Pride Month, Nas publicly came out as gay, becoming the first artist in history to come out while having a number 1 song on the charts.
In early 2021, Nas X also become a published author with his illustrated children's book C is for Country.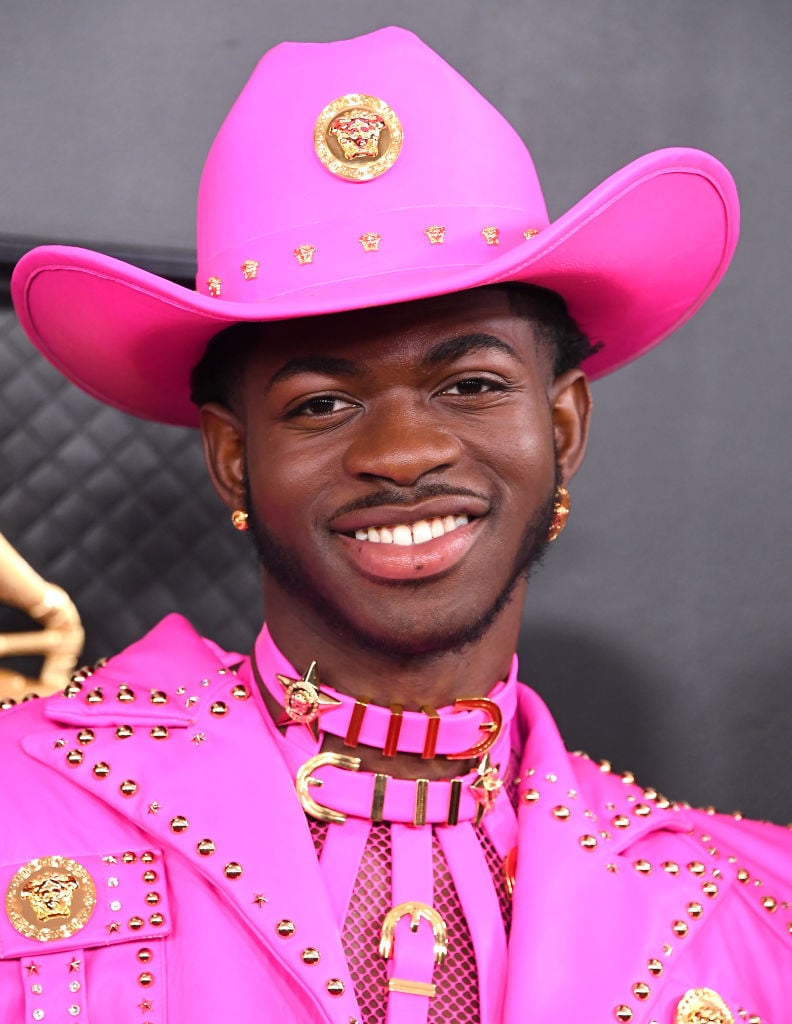 Lil Nas X has become a fashion icon
In addition to releasing hit after hit with superstar artists such as Billy Ray Cyrus and Cardi B, Lil Nas X has also made a name for himself as a fashion icon since his breakout in 2019. He's now one of the most sought-after figures on red carpets for his eye-catching looks.
His first notable red carpet look was when he wore a crystal-encrusted suit designed by Christian Cowan to the 2019 MTV Video Music Awards. A few months later at the American Music Awards, he wore a neon green suit complete with a green zebra print shirt underneath created by noted designer Christopher John Rogers.
Perhaps his most notable red carpet look to date was at the 2020 Grammy Awards when he wore a bright pink custom Versace suit complete with a matching cowboy hat. Nas was the most-nominated male artist at the ceremony and took home the awards for Best Music Video and Best Pop Duo/Group Performance.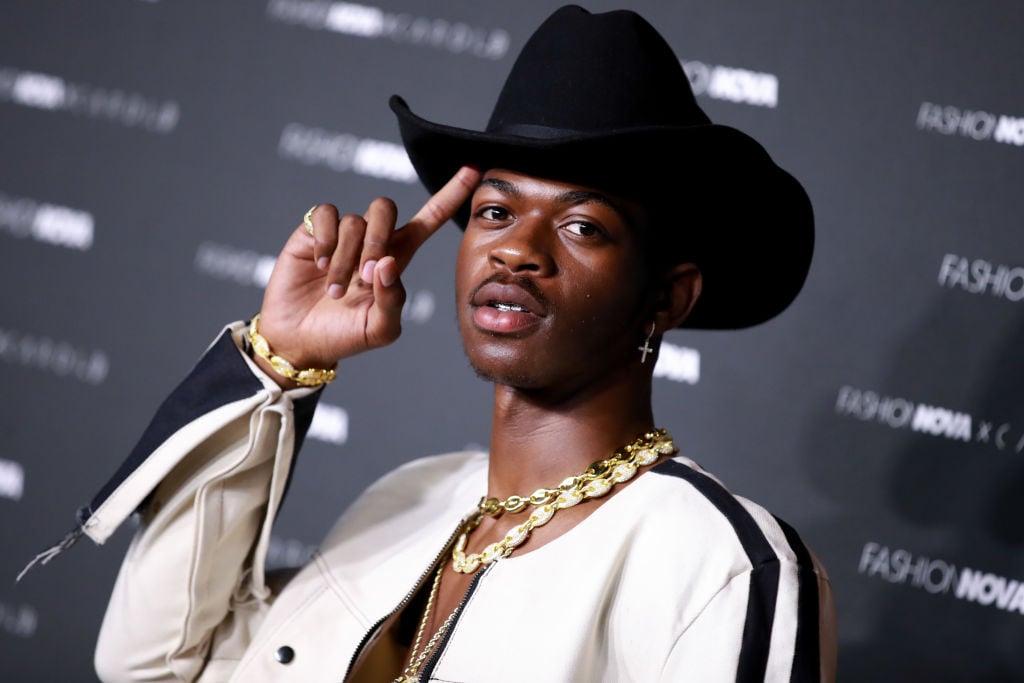 RELATED: Lil Nas X Is Officially a Published Author
Lil Nas X's height
Lil Nas X is able to pull off many looks that wouldn't appear as well-tailored on other celebrities. This is thanks in part to his height.
According to TheFocus, Lil Nas X stands at 6 feet, 1 inches tall. This makes him more or less the height of many models used by fashion brands such as Versace.
In his latest video for "Montero (Call Me By Your Name)," Nas sports patent leather heel boots that increased his height by a few more inches.