Rosalía is an acclaimed singer and songwriter, with an impressive resume and a long list of talents. The Spanish entertainer has won a slew of Latin Grammy Awards and is one of the brightest stars in her home country. Lately, Rosalía has been collaborating with American artists, and her recent appearance in Cardi B and Megan Thee Stallion's high-profile music video caused a lot of buzz, and is likely to earn her thousands of new fans.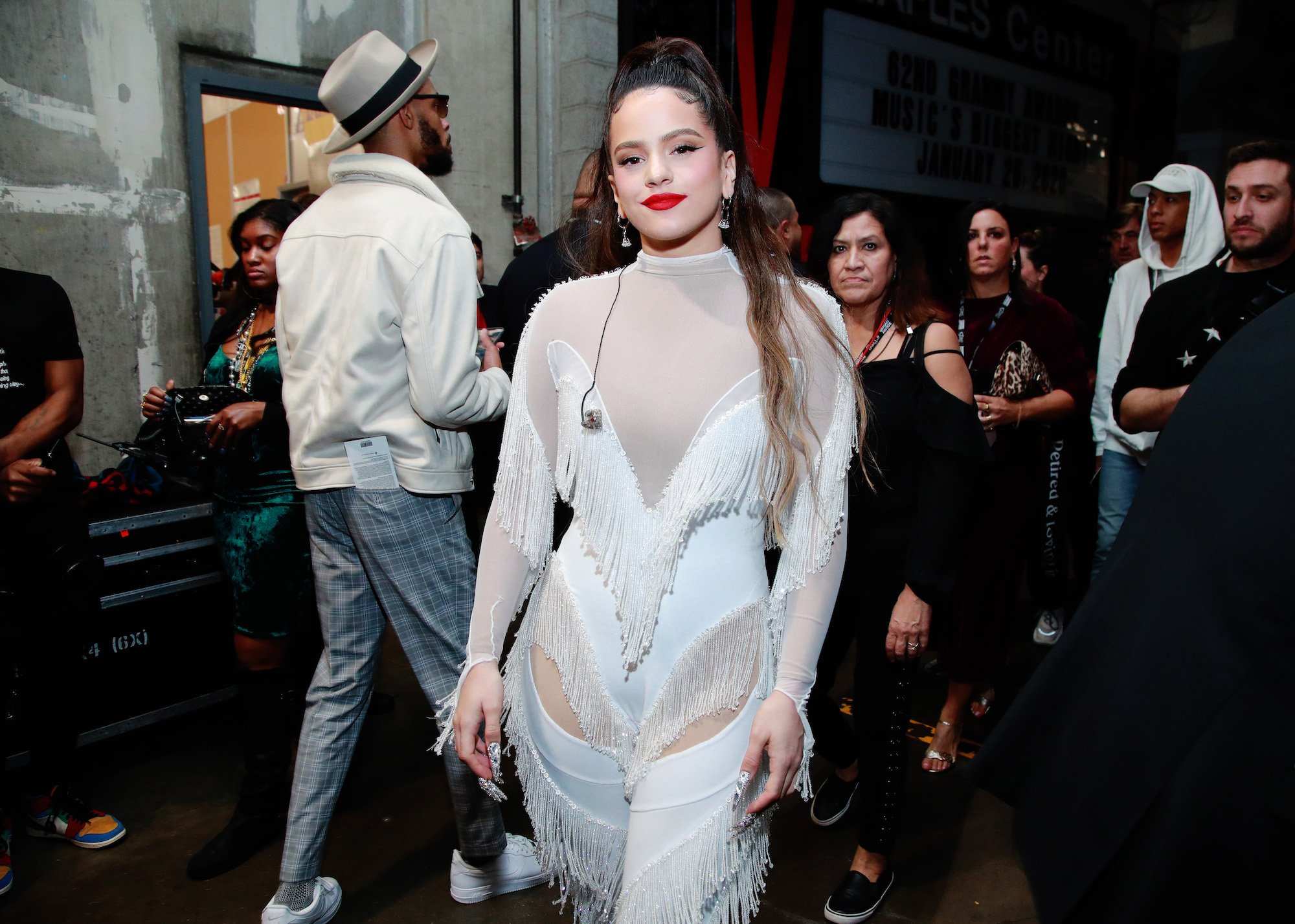 How did Rosalía become famous?
Rosalía was born in Barcelona, Spain, in 1993, according to IMDb. She showed an early affinity for music and was a spectacular student. Many of her teachers began recognizing her singular talent, and she started studying at the Superior School of Music of Catalonia, an acclaimed music academy. She also started studying flamenco, a dance style that is notoriously difficult. Rosalía's interpretations of flamenco dances have become a signature part of her onstage performances.
In 2013, the young artist began appearing on various television shows and establishing a name for herself by booking shows at high-profile festivals and concerts. All throughout her teenage years and into her twenties, Rosalía continued to develop her art, and by 2016, she had begun her rise to fame in Spain. It was in early 2017 that Rosalía released her debut studio album. The album was well-received by critics and opened doors for her to begin collaborating with other artists and entertainers. The album also earned her a Grammy nomination.
What is Rosalía best known for?
RELATED: Rosalía Opens up About Friendship With Kylie Jenner; "I Love Her a Lot and She Knows It"
By 2018, Rosalía had a major concert tour under her belt and had received a lot of critical recognition. In late 2018, she released her second album, El Mal Querer. This album is the one that would bring her the greatest international success, and enable her to work with artists such as J Balvin. Celebrities and influencers, as well as other artists, showed their appreciation for Rosalía's artistry by sharing clips of her songs to their social media, and little by little, American fans began to recognize her work.
In 2019, Rosalía made her first appearance in a major motion picture, albeit in a very small role. Pain and Glory featured stars such as Penelope Cruz and Antonio Banderas, but Rosalía's fans were pleased to see the star in a cameo role. It is very likely that the young entertainer will continue to develop her film career as she makes her way up the ladder in the music industry. These days, the star is working on her third album, which could be released sometime in late 2020 or 2021. She also continues to write songs in collaboration with other artists and has previously worked with the likes of James Blake and Travis Scott.
How tall is Rosalía?
Recently, Cardi B and Megan Thee Stallion released the music video "WAP." In short order, the video peaked on social channels around the world, and fans were quick to point out that several celebs appeared in the video, in addition to the two main stars. Rosalía made a cameo in the video, dressed in a stunning red latex suit, as well as her good friend, reality star Kylie Jenner. The video will likely only continue to grow more popular and cause Rosalía's star to shine even brighter.
For such a major force in the entertainment industry, Rosalía is surprisingly petite. According to Celebheights, the artist is only around five feet four inches tall. Although she is a short person, she packs a lot of power in her body, as anyone who has seen her flamenco dance can testify.