How Tall Is Sir Ian McKellen?
There are some actors that have an undeniably huge presence on the screen. They have so much talent it simply cannot be contained, and are enchanting to watch. Ian McKellen is one of those actors, having performed on countless stages in the UK and here in the US. He's also performed on television and in blockbuster films on the big screen.
He has such a commanding presence that it's actually led him to appear physically larger than he is–most might be surprised to learn his height isn't what they expected…
Ian McKellen: The early years in England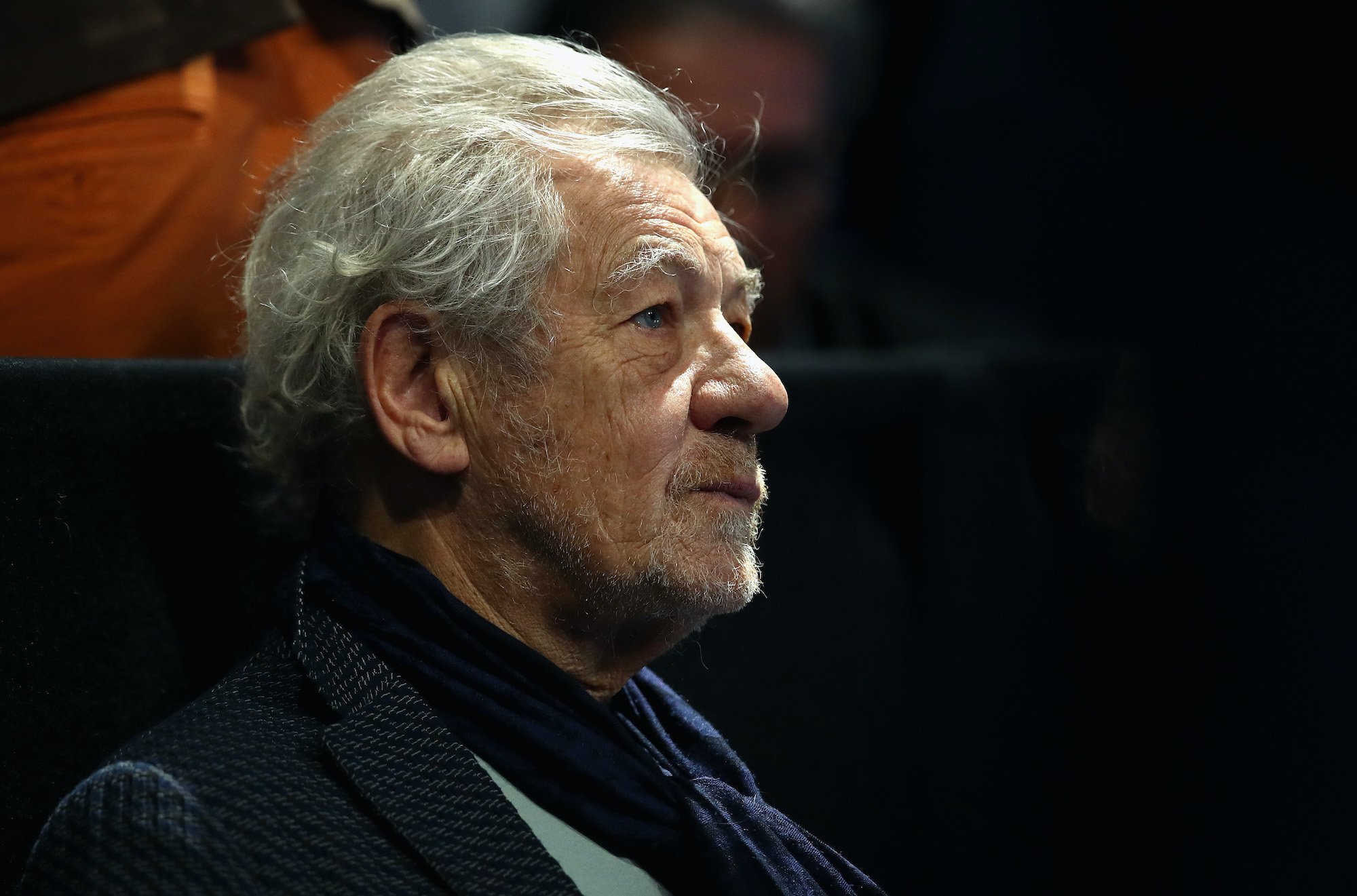 Ian McKellen was born in England, where he grew up with his parents and his older sister, Jean. His father was a lay preacher and civil engineer and his mother was a homemaker. McKellen's mother passed away from breast cancer when he was just 12 years old. 
His interest in acting began at an early age. He attended Bolton School, and enjoyed performing in Bolton Little Theatre. His family enjoyed Shakespearian plays, and often took young Ian to see them.
It wasn't long before he snagged his first role in the Shakespeare production, Twelfth Night. He played Malvolio, who is the steward of a wealthy woman, and the play's main antagonist. 
As his passion for theater grew, he attended several Stratford-upon-Avon festivals. These festivals were a popular place for acting legends like Laurence Olivier and Paul Robeson to perform. He continued his education at the University of Cambridge's St. Catharine's College, studying English Drama. 
From the theater to the silver screen
McKellen continued to hone his acting skills throughout his time in college. He joined the prestigious Marlowe Society at Cambridge. The student drama society is a prominent part of the school's history. Students in the Marlowe Society perform Elizabethan, verse, and non-realist plays–many of which aren't usually performed on professional stages. 
Since graduating from Cambridge in 1961, McKellen has been a staple of British theater. He has starred in and produced numerous plays, working with the Royal Shakespeare Company, the National Theatre of Great Britain, and many theaters in the West End of London. 
The talented actor hasn't limited his time to the stage, however. Throughout his illustrious career, he's worked in television and films. His television credits include roles in the mini-series Rasputin, and as a guest-star in the British soap opera, Coronation Street. 
McKellen's roles on the big screen were absolutely unforgettable. He played one of the most iconic characters in film history–the wise wizard, Gandalf. J.R.R. Tolkien's beloved story of Lord of the Rings boasted incredible, intriguing characters that will enchant readers forever. McKellen brought one of those characters to life with his fantastic performance, and fans will continue to revere his work for ages. 
He isn't as tall as you think…
McKellen's role as the larger-than-life wizard, Gandalf, has led many fans to believe he is much taller than he actually is. Despite being a looming presence over his merry band of hobbits, the actor is only 5'11". Not that 5'11" is short, by any means, but it certainly isn't the giant he appears to be in the Lord of the Rings films. 
There were a lot of filming tricks that went into the production of those movies. Not only did they want to make Gandalf appear to have a huge presence, they needed the hobbits to appear smaller than they were. A lot of the time, the film crew simply used perspective to make the actors appear larger or smaller than they are in real life. 
Ian McKellen may not be a gigantic, all-powerful wizard, but we can all certainly agree that he is still a pretty awesome actor.