How Tall Is Taylor Swift? What Is Her Height Compared to Joe Alwyn's?
Taylor Swift has made a name for herself in the music industry thanks to her incredible talent. She's also turned heads due to her relationship with actor Joe Alwyn, too. While the pop star's music is what she's known for, she's turned heads (especially when wearing heels) due to her height. So, how tall is Taylor Swift, and what is her height compared to her boyfriend's?
How tall is Taylor Swift? Here's the pop star's height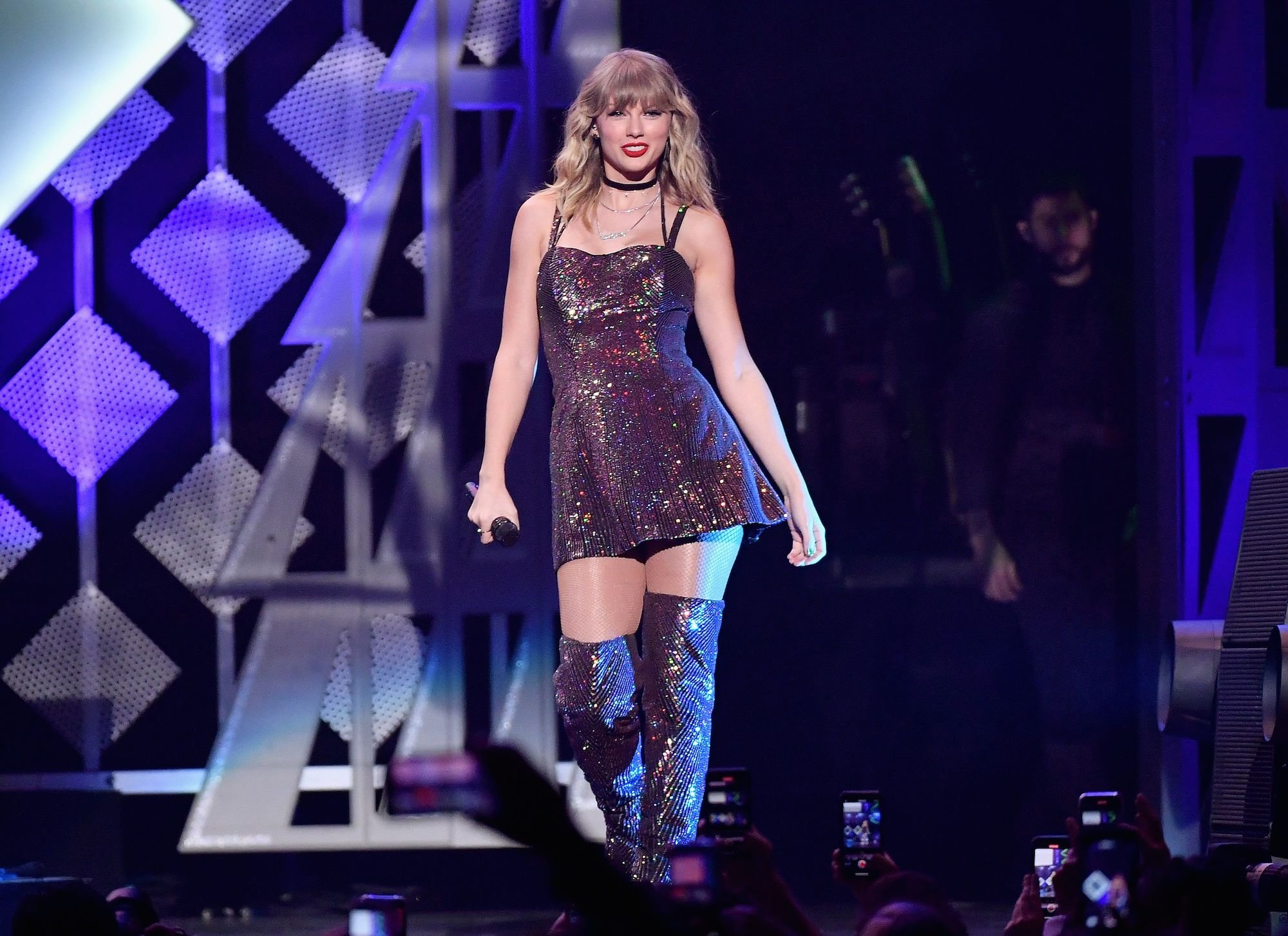 RELATED: Taylor Swift Screamed at Ellen DeGeneres After Being Grilled by Her on 'The Ellen DeGeneres Show'
Swift has an incredible on-stage presence. During concerts, she comes complete with amazing vocal chops and impressive musical ability. And she's always decked out in the perfect outfit to accentuate her performance.
Many fans have noticed the star's height in the past, too. So, how tall is Taylor Swift? Country Living notes she's around 5 foot 10 inches.
While Swift seems to embrace her height now, such wasn't always the case. "I didn't like being tall when I would walk up to a group of girls, and they were all a head shorter than me," she told Girl's Life. "When I can put on a pair of four inch-heels and walk into a room and be taller than everybody else, now I look at it as a good thing."
Swift even joked about her height with fellow singer Ed Sheeran. In a video posted to Instagram, Swift joked that Sheeran was "peacocking" by sitting above her so he could appear at a higher height "geographically." She then noted she purposely wore flat shoes after he joked she wears heels all the time.
How tall is Taylor Swift's boyfriend, Joe Alwyn?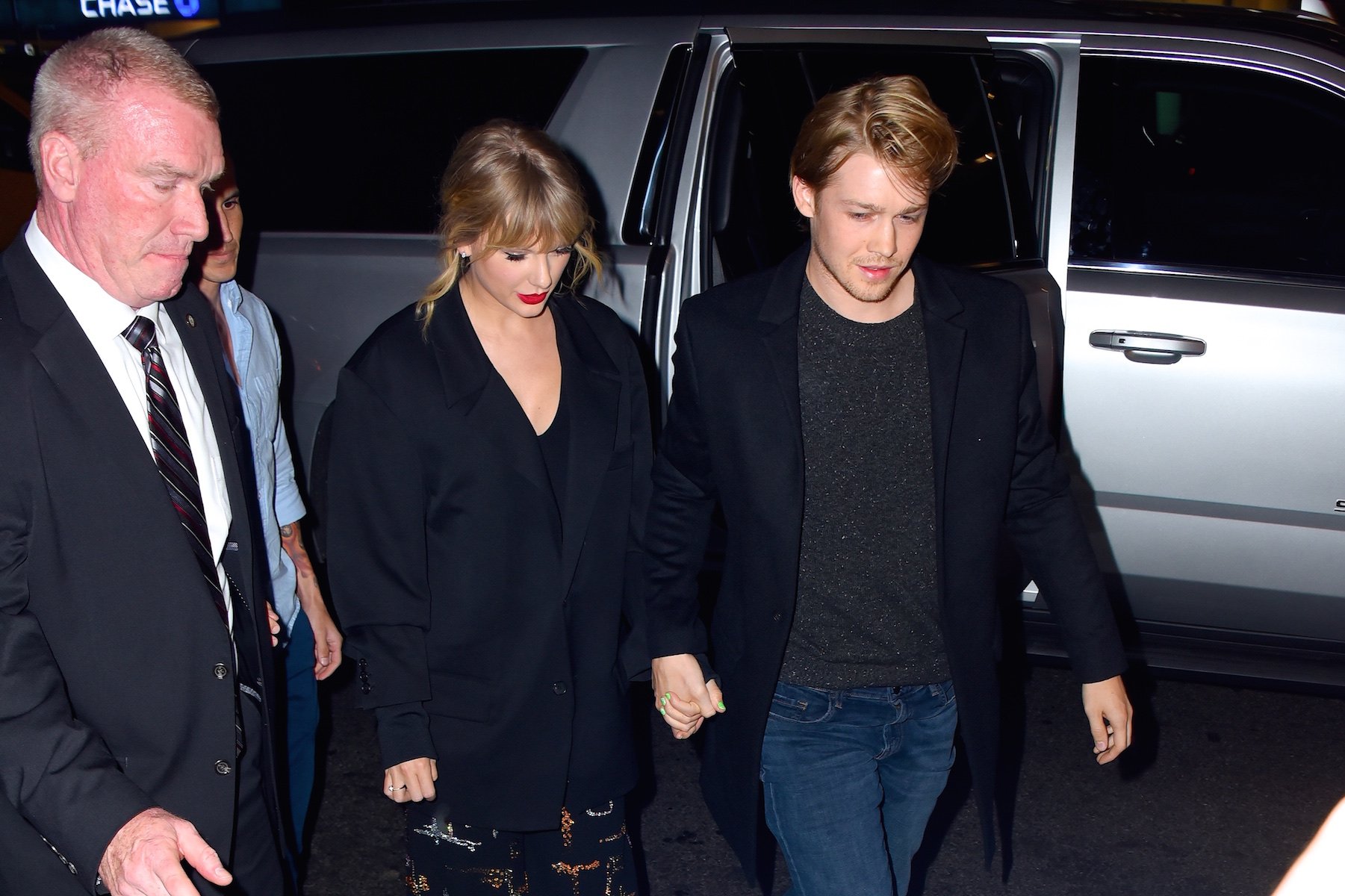 RELATED: The Dark Secrets Behind Taylor Swift's Dramatic Relationship History, Revealed
Swift is tall — but what about her boyfriend? Alwyn keeps a low profile, but he's been in a number of notable films. And because Swift is so tall, fans want to know who's the taller one.
It seems Alwyn is taller. Alwyn is 6 foot 1 inch. This makes him three inches taller than Swift.
So, how does Swift feel about height in her relationships? It seems it doesn't impact how she feels about a potential partner. "I don't have any height limits," she said, according to Country Living. "Like, if a guy is shorter than me, that's cool, if he sweeps me off my feet, you know? If a guy's taller than me, that is cool too."
Is Taylor Swift engaged to Joe Alwyn?
Swift and Alwyn seem like a match made in heaven, and they've been together for four years. Are they headed down the fast track of engagement? We're not so sure, but fans certainly speculate they might be. While the two are notoriously private, fans think they've found Easter eggs within Swift's music that could suggest she and Alwyn are engaged.
In Swift's Netflix documentary, Miss Americana, Swift appears to be wearing a large diamond ring on her left hand ring finger. And she also discusses engagement in her song, "Paper Rings," with the lyrics, "I like shiny things, but I'd marry you with paper rings."
Of course, we don't know for sure what's going on with Swift and Alwyn. But it looks like they have a picture-perfect relationship they'll continue to cherish for years to come, no matter their height difference.
Check out Showbiz Cheat Sheet on Facebook!