How Tall Is Tilda Swinton?
Actor Tilda Swinton is famous for her androgynous look, pale face, and collaborations with revered independent directors in Hollywood. The star's career spans four decades, with many of her films gaining critical acclaim. Swinton is a versatile actor who has brought various characters to life and has appeared in the MCU as The Ancient One. Typically fans want to know everything about this star, including her height. So how tall is Swinton?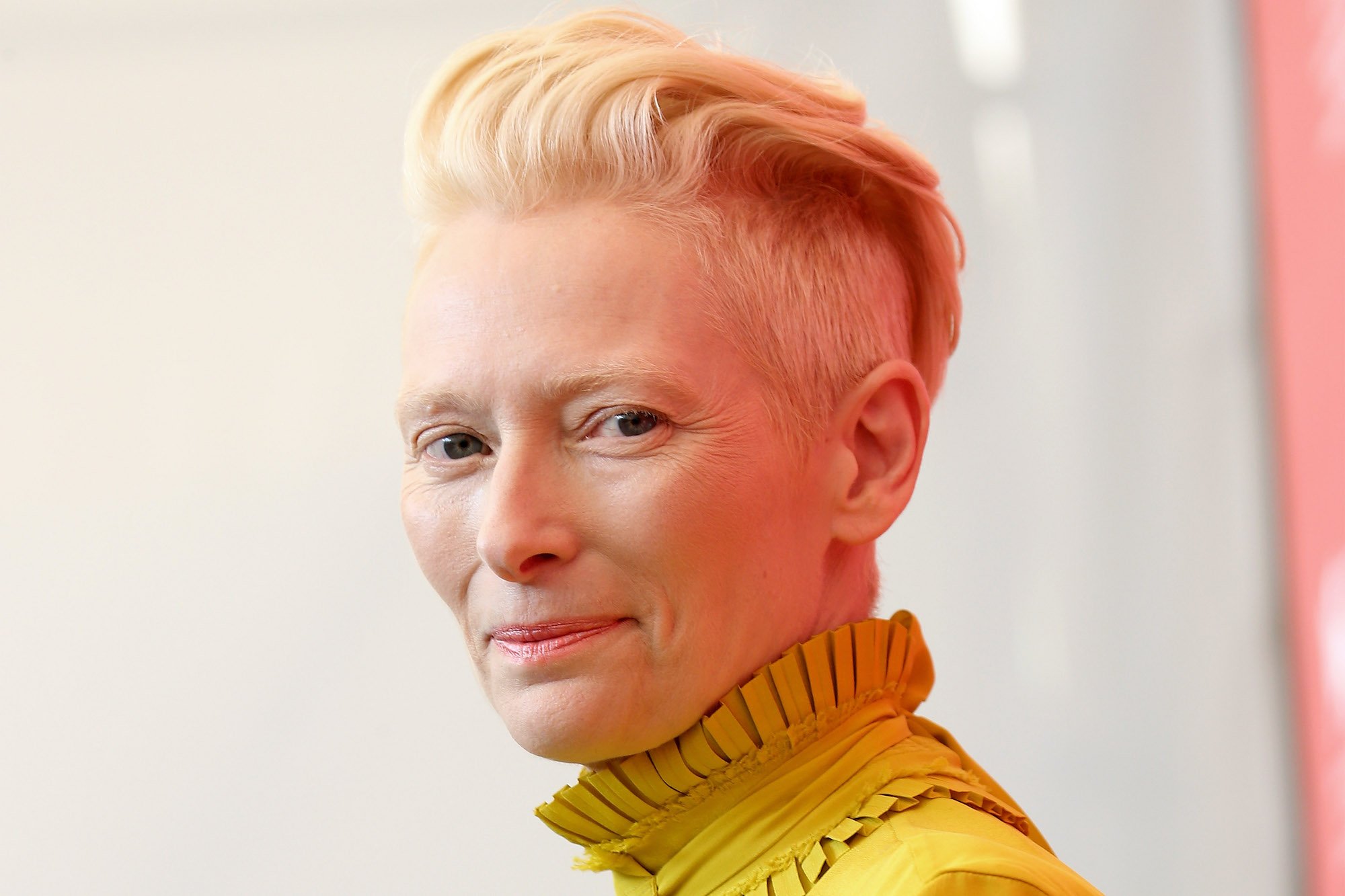 Swinton's career began in experimental films
Born Katherine Matilda Swinton, the actor joined the Royal Shakespeare Company in 1984. After appearing in Measure In Measure, Swinton starred in Mann Ist Mann three years later, working with Traverse Theatre. In 1986 she appeared in a mini-series titled Zastrozzi: A Romance playing Julia.
Her first experimental film was in the 1986 film Caravaggio directed by Derek Jarman. She followed that up with appearances in The Last of England in 1987, War Requiem in 1989, and Edward II in 1991. For the latter film, Swinton won the Volpi Cup for Best Actress, according to IMDb.
In 1989, the star performed in the art piece Volcano Saga, a 28-minute video art piece that told the mythological story of a young woman who could predict the future through her dreams. She also landed a part to play the eponymous role in Orlando.
Her role in the film allowed her to explore gender representation and reflected her interests in the androgynous style. In Swinton's recent works, the star has moved toward mainstream projects landing the lead role in the 2001 film The Deep End, playing the mother of a gay son whom she suspected of murdering his partner.
For her performance in The Deep End, Swinton earned a Golden Globe Award nomination. She has worked alongside notable names in the film industry, such as Leonardo DiCaprio in The Beach, George Clooney in Burn After Reading, and Cate Blanchett in The Curious Case Of Benjamin Button.
Swinton's casting in 'Doctor Strange' caused controversy
The 2016 Marvel film Doctor Strange might have had a good plotline and been a commercial success, but it endured severe criticism because of its cast members. Critics and fans alike bashed Marvel Studios regarding one character in the film called The Ancient One.
Swinton, who played The Ancient One in the film and delivered an exemplary performance of the Sorcerer Supreme, gained critical acclaim for her performance. Swinton's casting represented a change as some critics applauded Marvel Studios for reversing the traditional gender roles and was seen as progressive.
However, the decision to cast Swinton, a white woman, didn't sit well with many people. The Ancient One is a character who has historically been an Asian male. The problem with the casting choice was that this was just another case of a minority character being whitewashed and ultimately erased a role for Asian actors.
One site, The Mary Sue, reported that the casting choice highlighted Hollywood's issue with continually allowing Asian stories to be "reinterpreted by white lenses." Director Scott Derrickson claimed that they believed casting an Asian woman would propagate the stereotype of the 'Dragon Lady.' However, Marvel Studio boss Kevin Feige said that the casting decision was "a wakeup call."
How tall is Swinton
Aside from acting, Swinton doubles in fashion, having collaborated with notable designers like Viktor & Rolf, she has also appeared in various music videos, including The Orbital's 'The Box.' She is also the founder of a film festival called Ballerina Ballroom Cinema of Dreams.
The actor has also been a jury member at two film festivals and co-founded Drumduan Upper School together with Ian Sutherland McCook. Swinton is 5'11" and according to Celebrity Net Worth, she is worth $10 million.
RELATED: Marlene Dietrich was the Androgynous Sex Symbol of Old Hollywood