How Tall Is Uma Thurman?
Find out how tall actor Uma Thurman is.
Uma Thurman is an actor and model, who has appeared in some of the most popular movies of the '90s. She has proven herself to be a versatile performer, able to easily switch from roles in science fiction and fantasy movies to historical drama without batting an eye.
A stunning celebrity with a unique beauty that is all her own, Thurman has been in several high-profile romances over the years — although these days, she prefers to keep her love life well away from the spotlight. Thurman's effect on pop culture has been a major one, and to this day, fans are as intrigued as ever by the enigmatic, striking star. 
How did Uma Thurman get started in the entertainment business?
Thurman was born in Boston, Massachusetts, in 1970. Raised in a multicultural environment by a mother who was a noted fashion model, Thurman moved frequently as a child, spending time in New York as well as Sweden. When Thurman was in eighth grade, she started discovering a deep love of acting and was eventually noticed by professional talent scouts.
In the mid-80s, Thurman began modeling, posing for publications like Glamour Magazine. Thurman made her feature film debut in the 1987 movie Kiss Daddy Goodnight, and over the next several years, she landed small roles in several movies.
The young actor made her big breakthrough in the 1989 movie Dangerous Liaisons, a critically-acclaimed film that starred Glenn Close and John Malkovich. Thurman had a relatively minor role but she still made waves, and her work in the film led to good notices and a flurry of appearances in high-profile films. 
What is Uma Thurman best known for?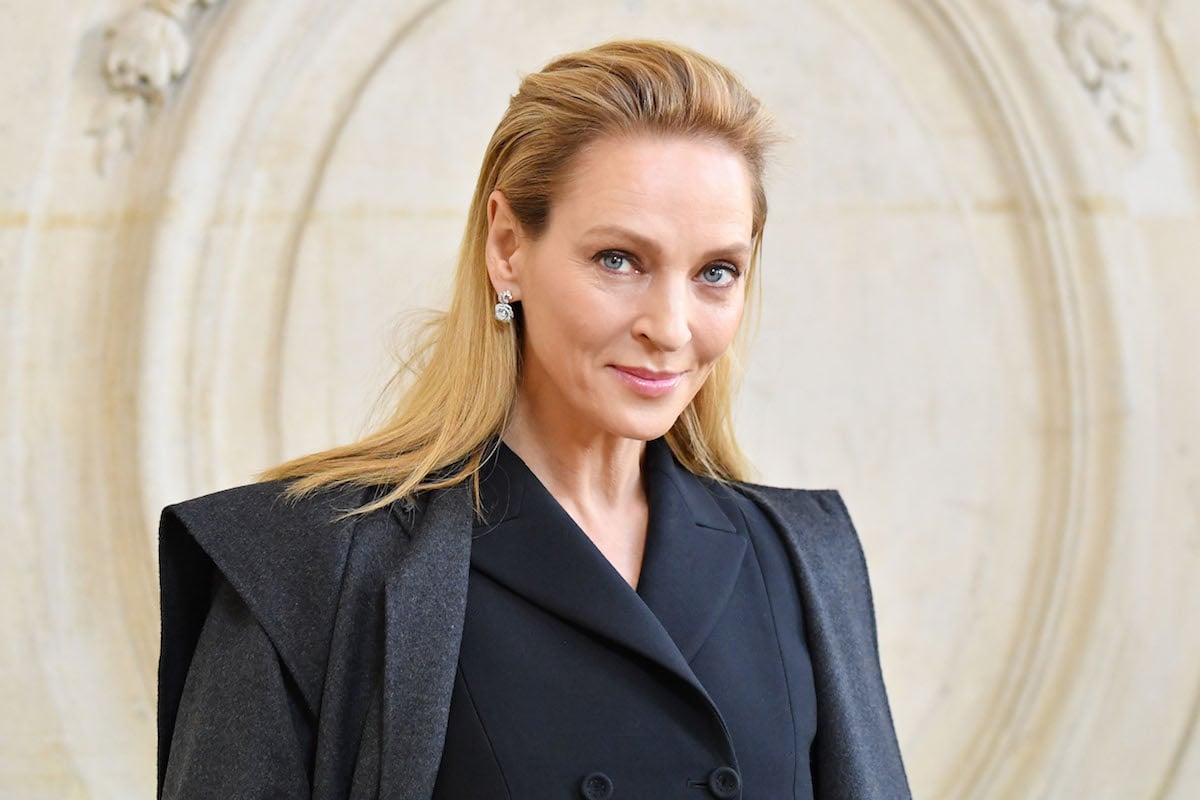 In 1993, Thurman landed the role that would define the first several decades of her career — that of Mia Wallace in Quentin Tarantino's masterpiece, Pulp Fiction. At the time of the film's release, Thurman was only 23 years old, and the film made her a worldwide sensation.
Thurman later revealed that she wasn't even sure she wanted to be in the film when it was first pitched to her, saying that some scenes in the script were "pretty frightening." Ultimately, she's glad that she did accept the role: "No one could believe I even hesitated in any way. Neither can I, in hindsight."
Pulp Fiction was the first of Thurman's successful collaborations with Tarantino. Eventually, she reunited with the popular director to play the role of The Bride in Kill Bill: Volume 1 and 2.
By the early 2000s, Thurman was a legendary star, considered to be one of the world's sexiest women — and fabulously wealthy as well. These days, Thurman maintains her superstar status, and is still rich, with an estimated net worth of around $45 million. 
How tall is Uma Thurman?
Thurman's love of acting has been passed along to her children, and now, her daughter, Maya Hawke, has joined her in the family business, acting in high-profile projects like the Netflix series Stranger Things. As for Thurman, after romances with fellow celebrities like Ethan Hawke and Arpad Busson, she is reportedly single — although she was linked to architect Peter Sabbeth in late 2020.
Thurman retains her status as one of the world's great beauties, and standing at around 5'11, she is still head and shoulders above many new celebs.