How Tall Is Jeff Goldblum?
Jeff Goldblum is so hot right now. While most actors see their careers and popularity slowly fade in old age, it seems like Goldblum's star is continually on the rise.
That's not to say that he wasn't famous and popular in his younger years. But he has a unique, cross-generational appeal that will make him a Hollywood icon for the rest of his life, and then some. The actor's voice and mannerisms set him apart, and have led to the memefication of many of his best cinematic moments. But there's a lot more to Goldblum than quotes. The actor is a complicated man. According to a GQ interview, he loves fashion and picking clothes. He became a dad late in life. And he's really, really tall. 
Jeff Goldblum became a dad late in life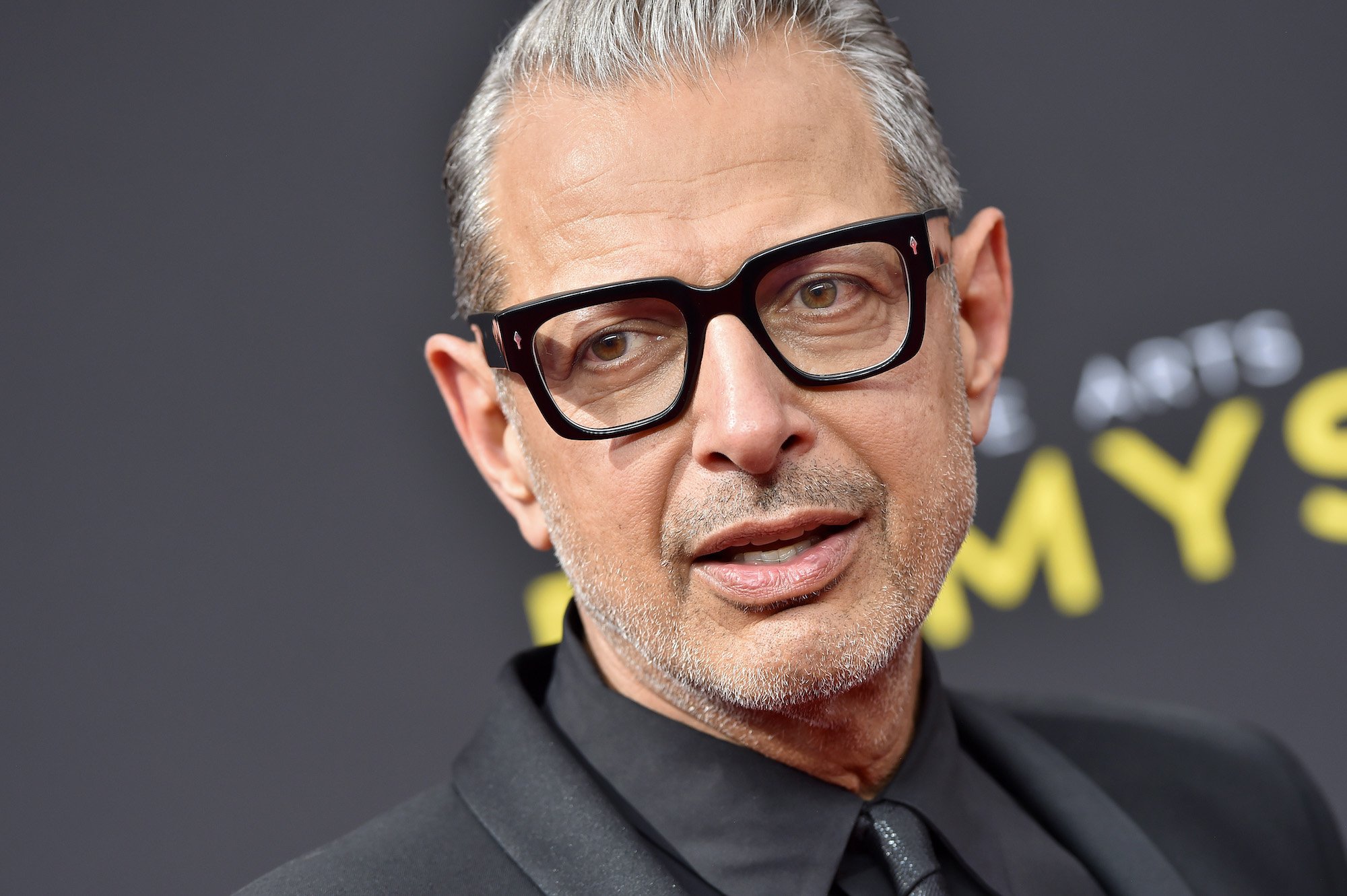 Goldblum doesn't follow rules set by society. That includes rules and norms about when to become a parent. Despite the fact that he was married as a young man, he decided to wait to become a dad until he was in his 60s. Goldblum now has two children, Charlie Ocean and River Joe.
Interestingly, even though Goldblum was older when his children were born, he still feels being a father matured him. According to an interview with Men's Journal, Goldblum said being a father "makes you think more urgently about all the half-baked ideas you need to get serious about, because you're now responsible for this very receptive person." Plus, having a son turned Goldblum on to baths again. The actor used to get into the tub to help bathe his baby.
At 6′ 4″, Goldblum is often the tallest person in the room 
Goldblum's first wife was fellow actor Geena Davis. The two were well-matched in a lot of ways. At 6′ 0″, Davis was almost eye-to-eye with Goldblum, who stands at a towering 6′ 4″. But the two couldn't make it work. Their marriage ended after a few short years. Then, Goldblum married another actress before finally settling down and having a family.
Now, Goldblum is married to Olympic gymnast Emilie Livingston. At just 5″ 6′ per data from IMDB, Livingston is no match for her husband in height. But that's not the only big gap between them. Livingston is 30 whole years older than his wife. Despite the age difference, it seems like these two are at the same place in their lives. Goldblum felt ready to be a dad after marrying Livingston, even though he was in his 60s. The couple now has two sons, and Goldblum is glad he waited.
Jeff Goldblum is not the tallest Marvel star
Even though Goldblum is taller than most Marvel superheroes, he's not the tallest Marvel character. Goldblum beats out Thor. He's a few inches taller than actor Chris Hemsworth, who clocks in at around 6′ 2″. That's impressive, considering Thor is a Norse god. Goldblum is also taller than Tom Hiddleston, who plays Loki. Hiddleston is shorter than Hemsworth, but only by an inch. That's two Norse gods that Goldblum towers over.
Goldblum is a full four inches taller than Captain America. His Marvel costar, Chris Evans, is six feet tall.
But Goldblum isn't the tallest Marvel actor. There's one actor who is taller than him, by at least two inches. Dave Bautista towers over pretty much anyone on set at 6′ 6″. That makes him taller than Goldblum by two inches, and taller than Captain America by a full half foot. Bautista plays Drax in the Guardians of the Galaxy franchise. Even though Bautista is tall, his character isn't supposed to be taller than Chris Pratt's Star Lord. Directors had to use cinematic trickery to make Bautista appear shorter.
RELATED: Why Is There a Giant, Semi-Nude Statue of Jeff Goldblum In London?