How Tall Was The Notorious B.I.G.?
In the 1990s, The Notorious B.I.G. rose to become one of hip-hop's biggest stars, and for many people today he maintains his status as one of the greatest rappers of all time. Whether you know him as "The Notorious B.I.G.," "Biggie Smalls," "Biggie," or just "Big," his name has always been reflective of himself in real life.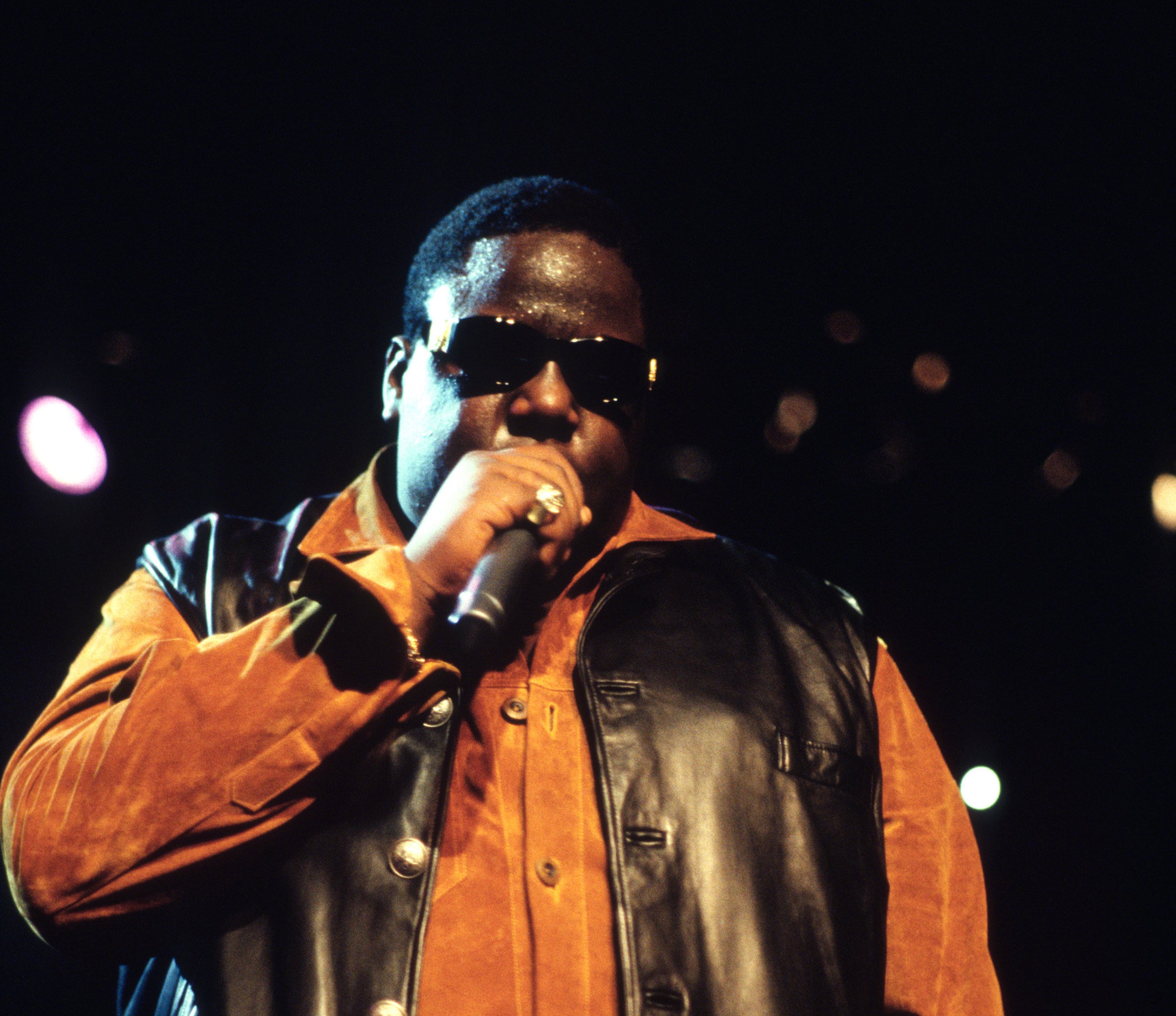 The Notorious B.I.G. had several hit songs
The Notorious B.I.G. grew up on the streets of Bedford-Stuyvesant, Brooklyn in the 1980s. New York was the birthplace of hip-hop, and in his part of Brooklyn, DJs often set up turntables and speakers and people would step up to the mic and rap.
He made his first demo tape under the name Biggie Smalls, named after a gang leader from Bill Cosby and Sidney Poitier's 1975 film Let's Do It Again. He was eventually discovered by Sean "Puffy" Combs, a.k.a. P. Diddy, who at the time worked at Uptown Records recruiting new talent.
Biggie released his debut album, Ready to Die, in 1994, and he immediately put the whole rap world on notice. With hit songs including "Juicy," "Big Poppa," and "One More Chance," the album quickly became a hip-hop classic, selling over 6 million copies to date and earning a Grammy nomination for Best Rap Solo Performance. His second album Life After Death, released in 1997 less than a month after he was killed, contained hit singles "Hypnotize" and "Mo Money Mo Problems," both of which earned Grammy nominations.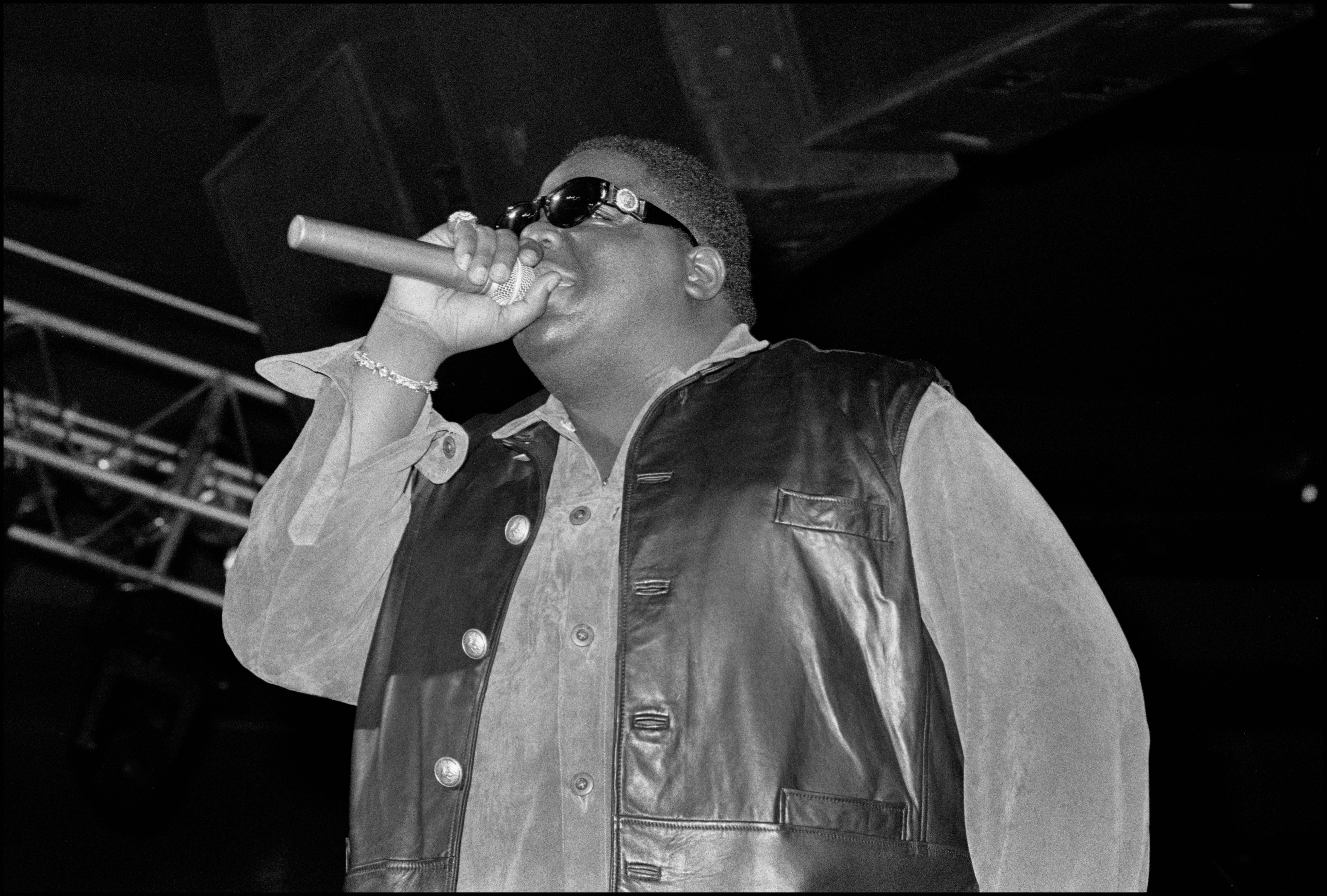 The Notorious B.I.G. a.k.a. Biggie Smalls' name came from his size
Before the release of Ready to Die, the Brooklyn-bred rapper had to officially change his name due to a legal conflict. A West Coast rapper by the name of Biggy Smallz had already been using the name. "I got some papers in the mail," the rapper said frankly in an interview after the album's release. "The original Biggy Smallz said he's going to sue me for everything I got if I use his name again. So please, if you see me, my name is The Notorious B.I.G. You can call me 'Big,' 'Notorious Big,' whatever."
While the Biggie Smalls moniker was inspired by a movie, the name "Big" had been a part of the rapper's life since childhood. He had been given the nickname "Big" because of his size. According to CNN, at the time of his death, Biggie stood at 6 feet, 2 inches tall and weighed nearly 400 pounds.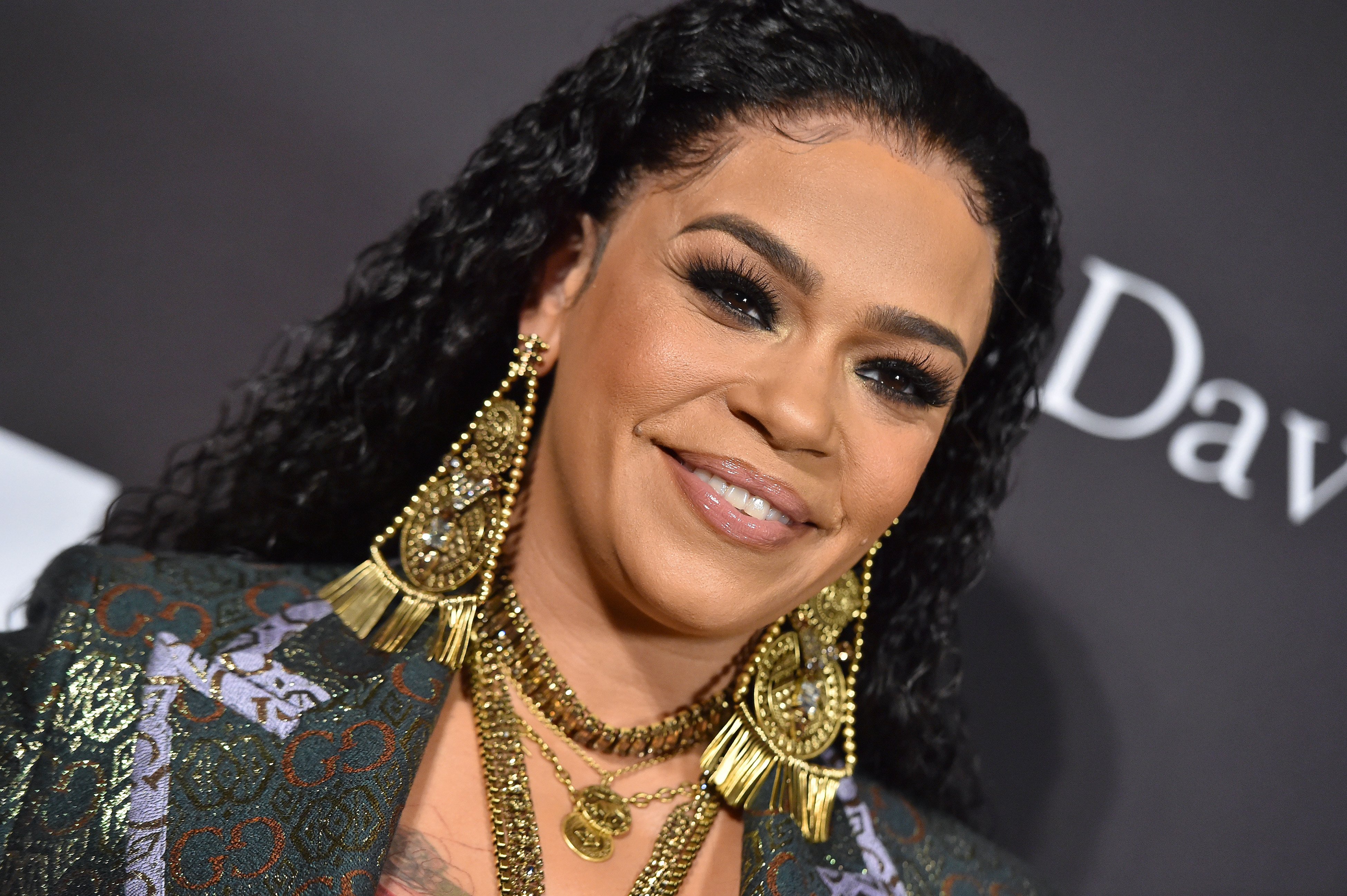 The Notorious B.I.G. was married to Faith Evans
In addition to his reputation as a rapper, Biggie was known for being a cheater in his personal life. Jan Jackson, his longtime girlfriend and the mother of his first child T'yanna, spoke about their relationship in a 2004 interview with XXL magazine. "There was always some woman lurking around the corner, or some woman's phone number [that I was finding]," she said. "When you look back, it's so funny. I can't count how many girls I approached."
In 1994, Biggie married R&B singer Faith Evans after knowing each other for just eight days. In October 1996, she gave birth to their son, C. J. Wallace, named after his father, Christopher.
Throughout their marriage up until his death in 1997, Biggie continued to be unfaithful to his wife with other women — including with rappers Lil' Kim and Charli Baltimore. Evans and Kim, along with the rest of Biggie's family, continues to unite behind preserving the rapper's legacy today, regardless of their personal history with each other.