How Taylor Swift's Songs 'I Know Places' and 'Peace' Are Lyrically Connected
Even though Taylor Swift released 'I Know Places' and 'Peace' on different albums, the two songs have similar messages and themes.
As a songwriter, Taylor Swift uses her music to process her own personal experiences, work through hypothetical emotions, and explore fictional stories. Because of this, many of her songs have similar themes or act as unintentional sequels to one another. If one looks closely at the lyrics of Swift's songs "I Know Places" and "Peace," there are similarities in the songs' messages.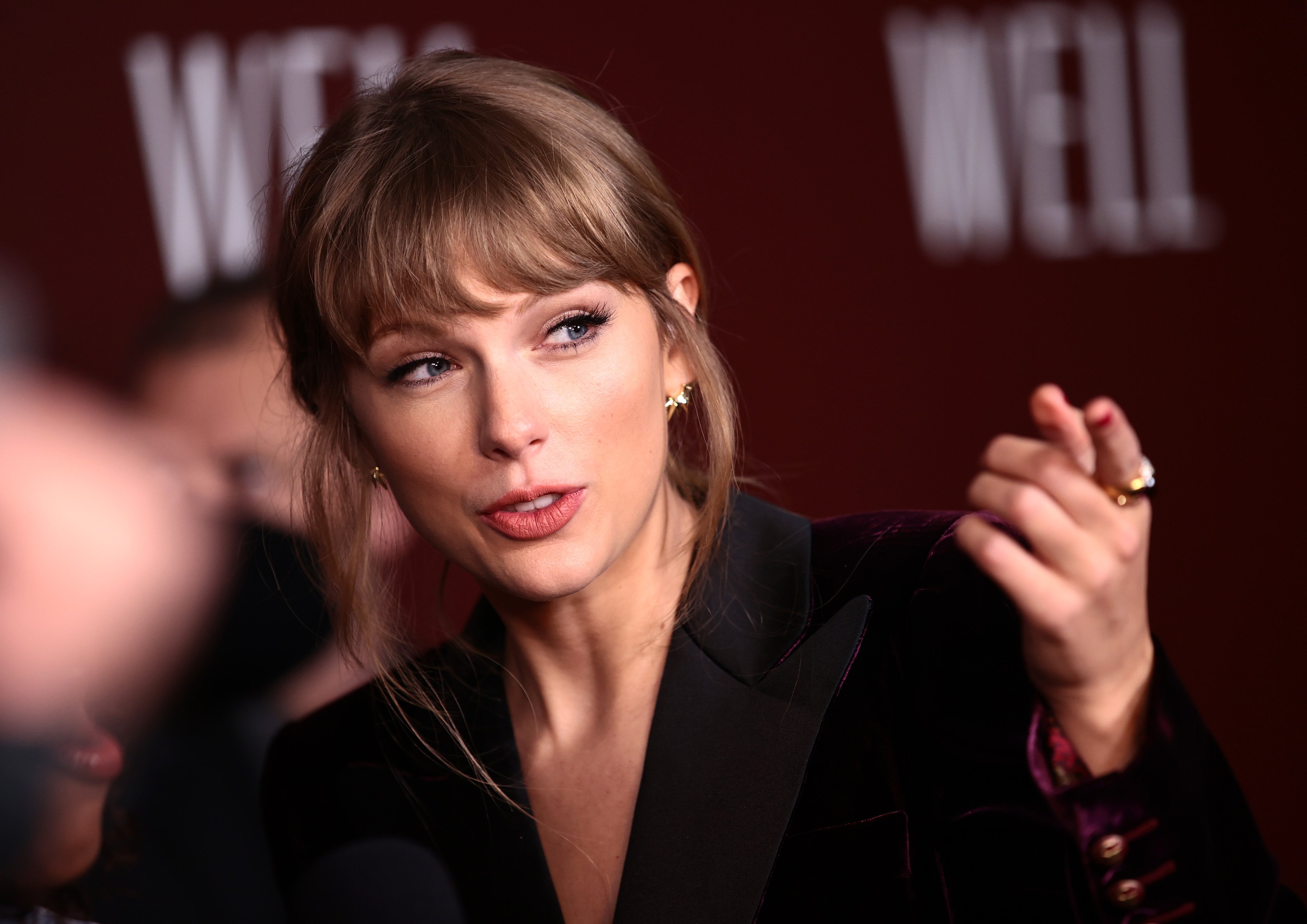 What Taylor Swift's song 'I Know Places' is about
Swift released "I Know Places" on her 2014 album 1989. During a Grammy Pro listening session in 2015, Swift discussed the songwriting process.
Swift also revealed why she created "I Know Places."
"When you're in love … it's very precious. It's fragile. As soon as the world gets a hold of it, whether it's your friends or people around town hear about it … it's kind of like the first thing people want to do when they hear that people are in love is to just kind of try and ruin it. … I kind of was in a place where I was like, 'No one's gonna sign up for this. There are just too many cameras pointed at me. There are too many ridiculous elaborations on my life. It's not ever going to work.'"
Swift then decided to write "I Know Places" about the hypothetical situation she needed to hide a relationship she cared about from the public.
"I decided to write a love song just kind of like, what would I say if I met someone really awesome and they were like 'Hey, I'm really worried about all this attention you get,'" Swift said during the listening session.
The message behind Taylor Swift's song 'Peace'
In 2020, Swift released her album folklore. Like "I Know Places," "Peace" is the second-to-last track on the album, not including bonus tracks. The similarities between the two songs do not stop there.
During an interview with Paul McCartney in Rolling Stone, Swift revealed that "Peace" is about her not being able to "control" how the public infringes on her relationship with her boyfriend Joe Alwyn.
"'Peace' is actually more rooted in my personal life. I know you have done a really excellent job of this in your personal life: carving out a human life within a public life, and how scary that can be when you do fall in love and you meet someone, especially if you've met someone who has a very grounded, normal way of living," Swift told McCartney.
She continued, "I, oftentimes, in my anxieties, can control how I am as a person and how normal I act and rationalize things, but I cannot control if there are 20 photographers outside in the bushes and what they do and if they follow our car and if they interrupt our lives. I can't control if there's going to be a fake weird headline about us in the news tomorrow."
'I Know Places' and 'Peace' tell a similar story
With the lyrics of "I Know Places," Swift explores a hypothetical story through the metaphor of being chased by hunters.
"'Cause they got the cages, they got the boxes/ And guns/ They are the hunters, we are the foxes/ And we run/ Baby, I know places we won't be found and/ They'll be chasing their tails trying to track us down," Swift sings in the song.
"Peace" contains the same apprehension and determination as "I Know Places." And it is based on the same subject matter of protecting a relationship. No longer a hypothetical, Swift asks her partner whether he can accept the challenges and fear that comes with dating her.
"All these people think love's for show/ But I would die for you in secret/ The devil's in the details, but you got a friend in me/ Would it be enough if I could never give you peace?" Swift sings in "Peace."
Years later, "Peace" appears to be a more mature version of "I Know Places." With the song, Swift accepts that she might not be able to protect her relationship from the limelight the way she wants.