How the Duggars Really Feel About the 'Bringing Up Bates' Family
The Duggars may be the original reality TV family with 19 children, but now, they're not the only ones. We remember when Jim Bob and Michelle Duggar first came on to TLC with 19 Kids and Counting. Through the years, we've watched the kids grow from children to adults — and thanks to Counting On, we're still keeping up with a few of our favorite family members who are now married with their own families. The Duggars may have to compete for audience attention thanks to the Bates family, however. The Bringing Up Bates family of 19 have similar Christian views as the Duggars, but they come with a fresh perspective that fans are totally loving.
The two families are ultra similar, but how do the Duggars really feel about the new kids on the reality TV block? Here's what we know.
Jim Bob Duggar described having an immediate friendship with Gil and Kelly Bates
It makes perfect sense that Jim Bob Duggar would get along well with Gil and Kelly Bates, as they're all Christians who likely run in the same circles. Romper notes in an episode of United Bates of America, Jim Bob explained how he first met the family — and what he initially thought of them. "Back about 15 years ago, I went to a conference, and I walked in and I saw this family with, like, seven or eight kids sitting around a table. And I said 'This kinda looks like my family,'" the Duggar patriarch started. "That was Gil and Kelly Bates. And we've been friends ever since. It's been a really special relationship," he added.
While the Duggars and the Bates met in the '90s, it's clear their friendship has been seriously long-lasting, too. In Touch Weekly reminds us Counting On viewers have seen a few members of the Bates family make guest appearances in the past. Not only that, but Michelle and Jim Bob Duggar chose to celebrate their 30th wedding anniversary with Gil and Kelly Bates.
The Bates and the Duggars are still close and often attend each other's weddings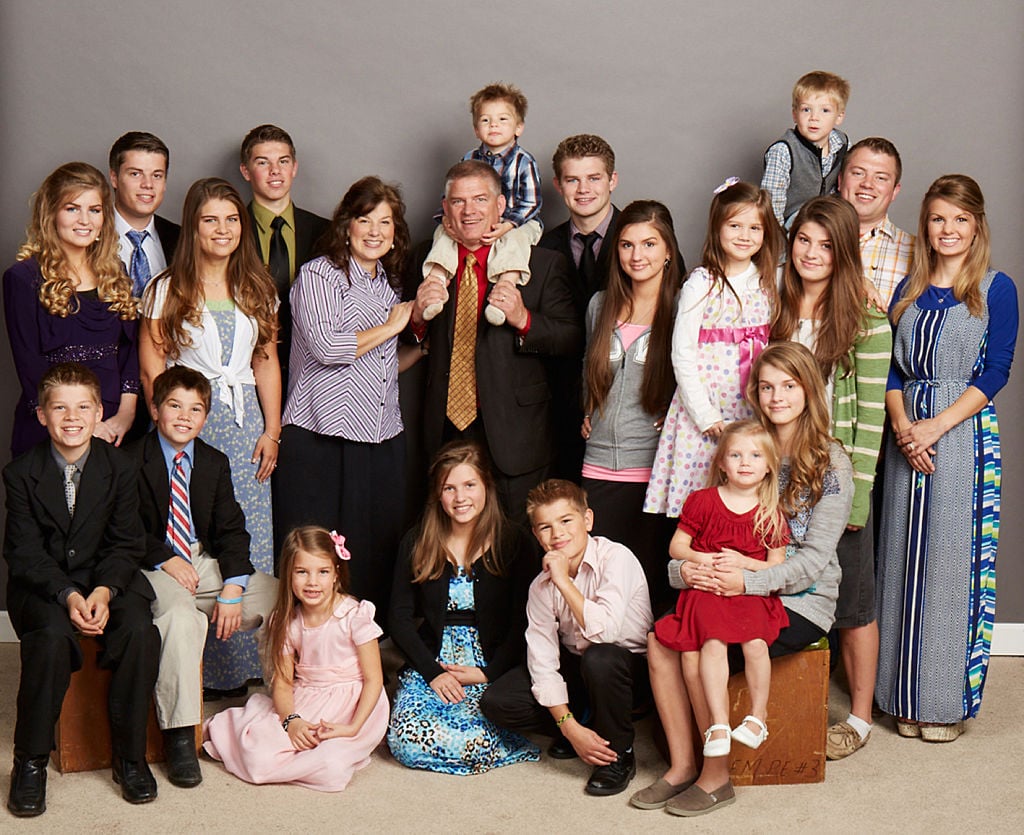 As if fans need more of a reason to believe the Duggars and the Bates are ultra-close, family members have been spotted at each other's weddings. People notes Jana Duggar served as a bridesmaid for Michaela Bates on her big day, and Jessa, Jill, Joy-Anna, and many other Duggars were seen there as well. At the time of the wedding, it seemed Jill Duggar was also doing missionary work in El Salvador with her husband, Derick Dillard, but she still made the trek to the wedding in Tennessee. This proved they have a long-lasting friendship.
There's also been talk that the Duggars and the Bates are so close that it's likely a member of each family could fall in love. In Touch Weekly reminds us of all the rumors that Jana was courting Lawson Bates. While the Duggars and the Bates have denied it, we can't forget what Erin Bates said in the past about the possibility of a Duggar-Bates relationship. "As much as we see each other, I think there's going to be an attraction somewhere. I don't know where yet, but I think it's gonna happen," she said.
Jill Duggar's husband may have caused some tension between families, however
It's clear the Duggars and the Bates are still friends, but there was talk that one Duggar family member may have put a wedge between the two families. In Touch Weekly notes Jill Duggar's husband, Derick Dillard, may have put the Bates family off when he unleashed a number of transphobic and homophobic tweets. Jill and Derick have since been removed from Counting On due to Derick's Twitter activity. And a follower of both families noted to Reddit that after the scandal, many members of the Bates family stopped following Derick on social media.
It seems like it was just Derick they were attempting to distance themselves from, however, as Duggar-Bates interactions have resumed since then. And every fan is hoping Derick's actions didn't ruin the possibility of a courtship between a Duggar and the Bates in the future, too.
Check out The Cheat Sheet on Facebook!