How 'The Invisible Man' Comments on the #MeToo Movement
The title character of The Invisible Man might be hard to spot. But praise for Universal's horror hit certainly hasn't been. The film — written and directed by Leigh Whannell (Upgrade) — has received near-unanimous praise from critics and audiences. The latter turned out big-time for the $7 million production, which earned a monstrous $29 million on opening weekend.
For years, Universal has struggled to revive its classic monsters. Both 2014's Dracula Untold and 2017's Tom Cruise-led The Mummy were major disappointments. However, the latter's epic crash-and-burn led to a major shift in the studio's approach. On a reported budget of $125 million, The Mummy earned roughly $31 million in its debut, just a bit more than The Invisible Man.
So what changed? Why has Whannell's film resonated whereas those other monster movies failed? The answer lies in horrors that are all too real.
[Spoiler alert: This article contains MAJOR spoilers for The Invisible Man. Read at your own risk.]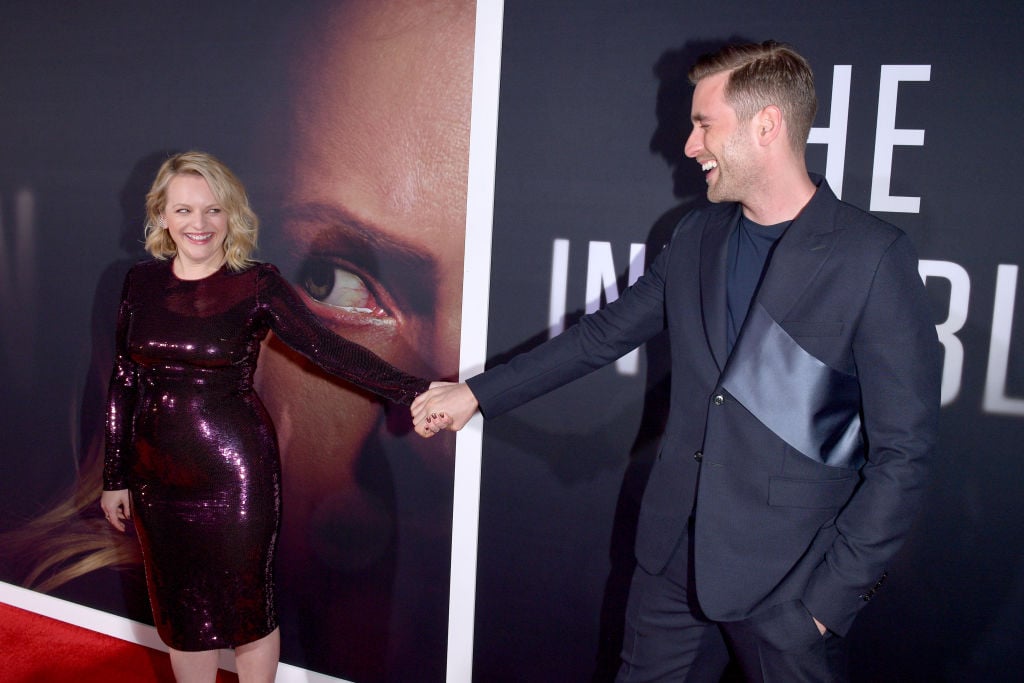 Dusting off the 1933 classic monster movie for today
From top to bottom, Whannell gives the fantastical notion of a scientist who has discovered how to turn himself invisible a much-needed update. Rather than relying on a serum or other chemical concoction, the invisibility in Whannell's film comes from a state-of-the-art suit. Gone too is the period setting and the romanticized aesthetic this would demand.
Instead, the story of Cecilia Kass (Elisabeth Moss) is set here and now. Unlike previous versions of The Invisible Man, Whannell focuses on the tormented, not the tormentor. In doing so, he extracts much more terror out of the situation. Audiences don't identify with or revel in the mayhem Adrian Griffin (Oliver Jackson-Cohen) causes.
There's nothing endearing or sympathetic about the title character. All of the audience's concern rests with Cecilia. And because her enemy is invisible, Whannell uses this dynamic so that the character questions her own sanity throughout. Is she losing touch with reality, or is she the only person who sees what's really going on?
Abuse and gaslighting are prominent themes
Like the best horror, The Invisible Man uses genre elements to accentuate real-life issues. In this case, Cecilia's struggle to free herself from an unseeable figure is a blatant metaphor for the demons within. As a victim of abuse, she contends with the post-traumatic stress of her relationship with Adrian. Early in the film, she's even too scared to step outside.
And Adrian's abuse goes far deeper than the physical. His tactics of control also extend to mental and emotional manipulation. Causing Cecilia to question her own thoughts and take everything Adrian tells her as absolute truth is his specialty. This gaslighting feels especially pertinent now given the political landscape as well as the explosion of the #MeToo movement.
With so many women coming forward as victims of abuse, The Invisible Man presents the perfect analog for commenting on how such an experience haunts a victim. Perhaps this is why, as producer Jason Blum revealed to Fandom, Whannell chose to tackle The Invisible Man as opposed to other Universal monsters, such as Dracula or Frankenstein's monster.
'The Invisible Man' delivers a powerful finale
While it delivers the requisite chills and thrills the horror audience demands, even the jump scares in The Invisible Men are grounded this time around. Whannell never undermines what he's trying to say about abuse or under-serves Moss' character. Even in its closing moments, he remains true to Cecilia and Adrian's relationship and respectful towards real-life victims.
After everything she's been through at his hands, Cecilia ultimately gets the upper hand. Pretending to go back to Adrian, she kills him and makes it look like a suicide, thanks to one of his own invisibility suits. There's a bit of a revenge fantasy element to the sequence. And Whannell intended the turn to be just as satisfying as it is shocking.
"For me, I wanted it to be something cathartic, something where the audience could walk away feeling like there was some sense of catharsis and victory," he told Entertainment Tonight.
Even so, we never truly get the sense that this one action has cleansed Cecilia of the burden of the abuse she's endured. Just like real-life victims of abuse, she has the opportunity for some closure. But who knows where her life goes from here? While The Invisible Man might get a sequel, the film's open-ended conclusion is about as perfect as Whannell could hope for.