How 'This Is Us' Is Working Around Mandy Moore's Pregnancy
Find out how 'This Is Us' is dealing with Mandy Moore's real-life pregnancy.
This Is Us is one of television's most popular dramas, a show that takes fans on an emotional rollercoaster, week after week. The series has been on the air since 2016 and has earned massive critical acclaim.
These days, the show is as popular as ever and has reinstated performers like Mandy Moore as major forces to be reckoned with in the entertainment field.
Moore, who first rose to fame as a teen icon in the early 2000s, recently announced a surprise pregnancy. Fortunately, showrunners for This Is Us have plans in place to accommodate her on set. 
Mandy Moore's rise to stardom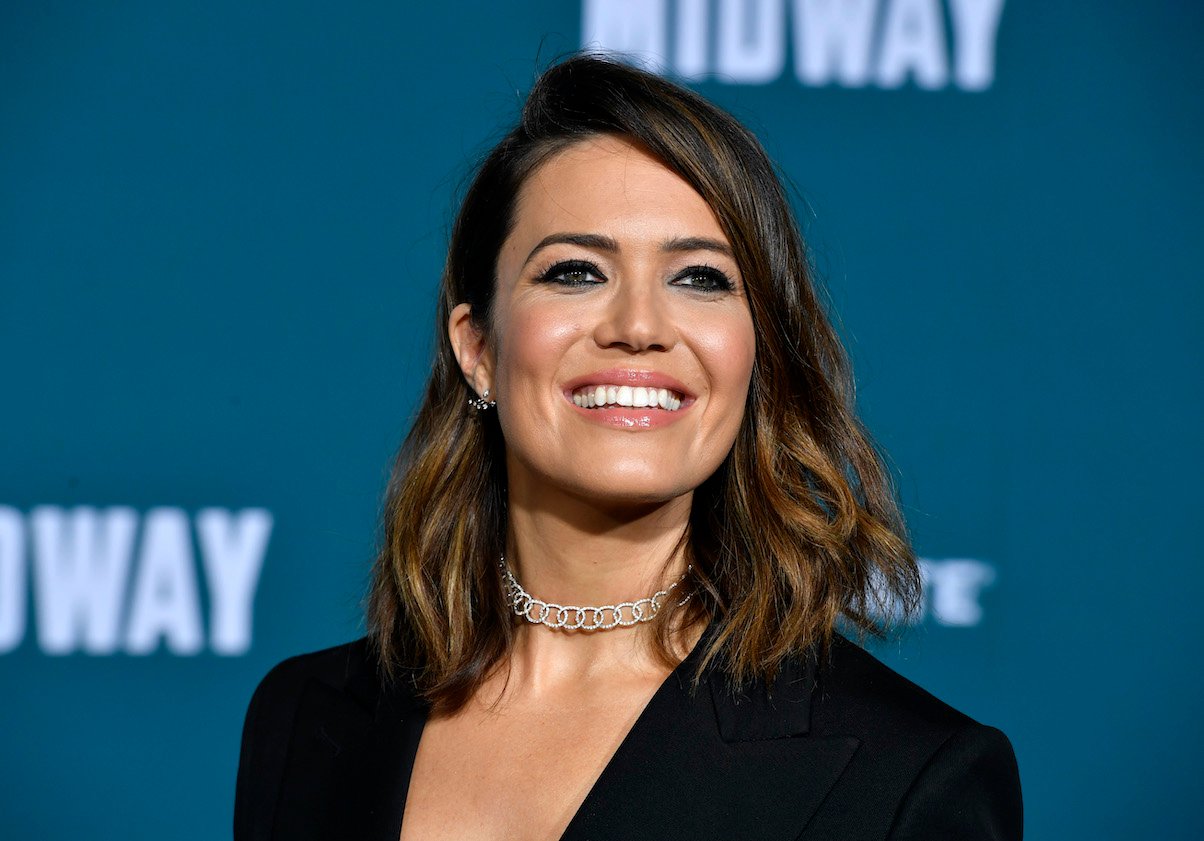 Moore was born in New Hampshire in 1984. As a child, Moore moved with her family to Florida. It was there that Moore first developed her love of performing, showing a talent for singing and dancing at a very early age. She began acting in local theater productions and made a name for herself around the Orlando area by performing the National Anthem at several high-profile events.
At the age of 13, Moore started writing songs and was signed to a record label not long after. Her debut album, So Real, was released in 1999, putting Moore on the pop-culture map.
By the time her second album, Candy, was released, Moore was a teen icon. In the years that followed her musical success, Moore started exploring her acting talents, appearing in movies like The Princess Diaries and A Walk to Remember. 
Mandy Moore enjoyed a career resurgence on 'This Is Us'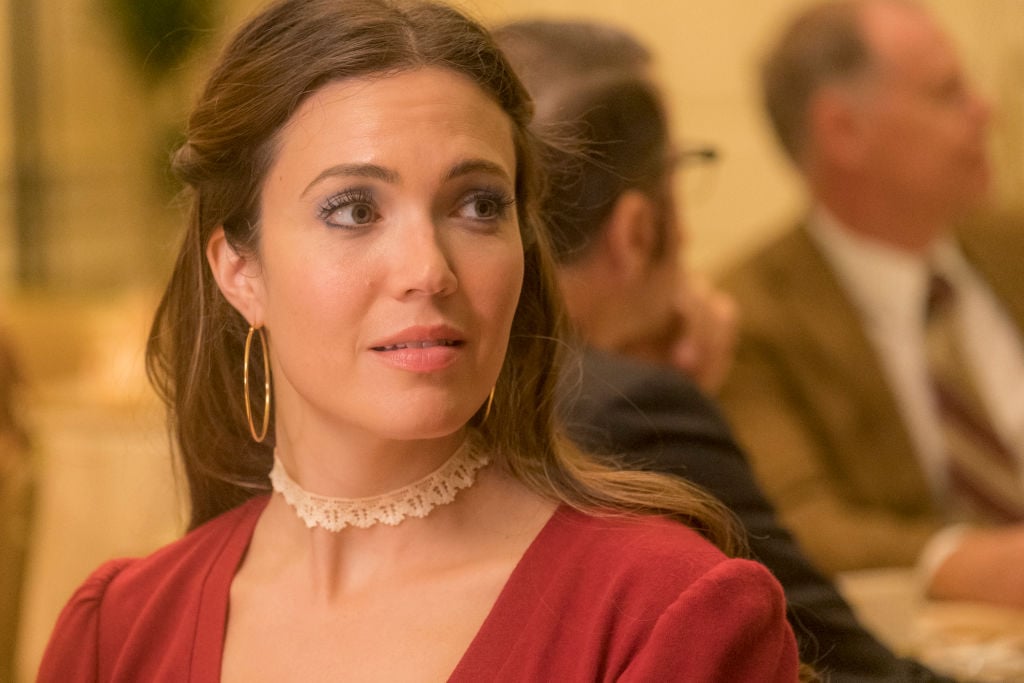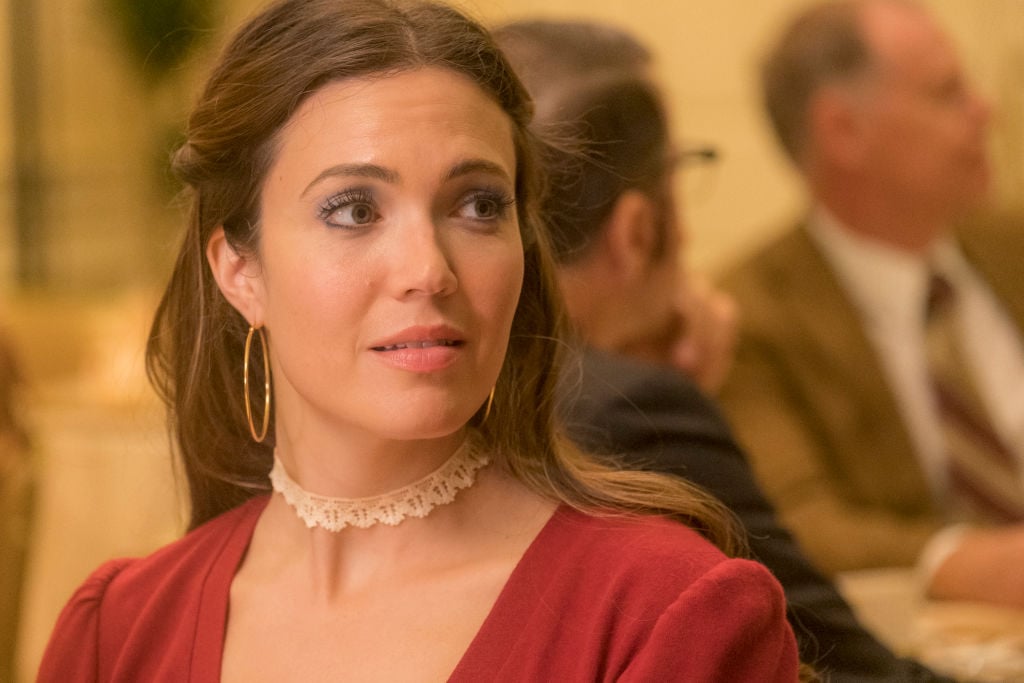 All throughout the early 2000s, Moore continued working in the entertainment industry, acting as well as singing. With time, Moore began focusing more on her musical projects, citing music as her true inspiration and passion.
Around the year 2010, Moore took a step back from acting. Although she still made appearances from time to time, it wasn't until 2016 that her star was truly revived.
In September 2016, Moore began appearing in the television series This Is Us. As Rebecca Pearson, Moore effortlessly portrayed a woman throughout many stages of her life.
The series reinvigorated Moore as a star, and she has received many awards and honors due to her work on the series. She has won two Screen Actors Guild Awards for Outstanding Performance by an Ensemble in a Drama Series, and in 2019, the actress received a star on the Hollywood Walk of Fame. 
How is 'This Is Us' working around Mandy Moore's pregnancy?
As Moore's professional career has flourished, her personal life has as well.
In 2015, Moore started dating musician Taylor Goldsmith. The two got engaged in September 2017 and were married a little over a year later, in November 2018. After two years of wedded bliss, Moore announced in September 2020 that she and Goldsmith were expecting their first child.
While fans were happy for her, many wondered how she would continue to film This Is Us as her pregnancy progressed. Still, series creator Dan Fogelman recently stated that there are plans in place to accommodate Moore.
"We haven't really adjusted our plan," he said. "We're just going to work Mandy right 'til go time. Amongst the many challenges of this season of production (during the COVID-19 pandemic), that's not a big one."
Fogelman also joked that during the scenes when Moore portrays the older version of Rebecca, "she would have some really complicated explaining to do." Fans will soon be able to enjoy all-new episodes of This Is Us, and more of Moore's excellent acting.