'Tick, Tick…BOOM!: Lin-Manuel Miranda's Career Wouldn't Exist Without Jonathan Larson — Miranda Explains Why
It's scary trying to make it as an artist. There's no guaranteed success and no guarantee you can make money off of it your entire life. Still, artists live to create. And if you're lucky enough, it will support your life. RENT creator Jonathan Larson was feeling this pressure when creating his autobiographical musical Tick, Tick…BOOM! And so was Lin-Manuel Miranda when he saw Tick, Tick…BOOM! off-Broadway in 2001. In a recent interview, the Hamilton creator revealed how Larson's musical inspired the entirety of his career, leading up to taking on the Larson biopic as his directorial debut. Because while RENT inspired the stories Miranda tells in his musicals, Tick, Tick…BOOM! inspired him to keep telling them.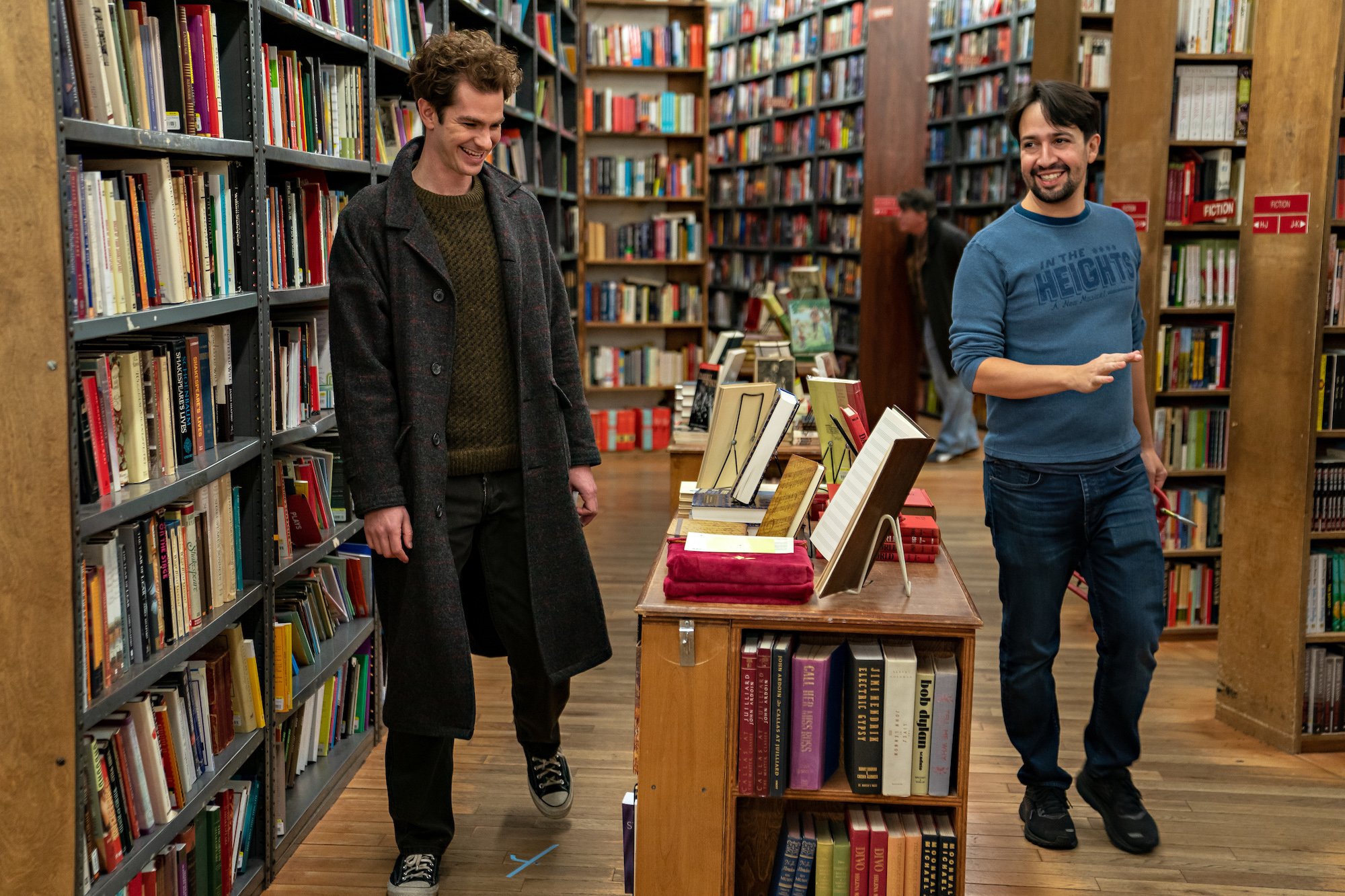 Jonathan Larson inspired Lin-Manuel Miranda's entire career
If you don't know Larson by name, you've likely heard his work. You know the song "Seasons of Love" that goes, "525,600 minutes?" Yeah, that was him. Tick, Tick…BOOM! is a combination of a film adaptation of Larson's musical, which was never staged in his lifetime, and the events of his actual life. Larson actually made Tick, Tick…BOOM! (previously called Boho Days) before he made RENT. He died on Jan. 25, 1996 of an aortic aneurysm, the morning of RENT's first Broadway preview. RENT was the only one of Larson's shows to make it to Broadway.
Larson started performing Tick, Tick…BOOM! when he was 30 years old in 1990. The show's opening number, "30/90," is all about dreading turning 30 and feeling like you're running out of time. The musical didn't become a complete show until it was staged off-Broadway in 2001. Miranda saw it for the first time not long after 9/11. In 2014, he played Larson's character in another production of the musical alongside Hamilton co-star Leslie Odom Jr. and In The Heights co-star Karen Olivo.
Miranda told Vogue he was having his own existential crisis he saw Tick, Tick…BOOM! for the first time. A college student at the time, he worried the plight of a struggling artist was pointless and that committing to his dreams was wishful thinking. And then, Larson changed his life again. He said:
"I'm a f*cking theater major at Wesleyan — what do I have to offer the world? And here's a show by my hero, and he's telling me two things at once: It's harder than you think it's going to be. Your peers are all going to go get real jobs. And you're going to be the only one knocking your head against the wall of this childhood dream. But, if you love what you do, it is worth it. And God, I love sitting down and writing a song. It makes me feel so alive."
'RENT' showed Lin-Manuel Miranda he could write about his own life
Miranda saw RENT for the first time on his 16th birthday. He told Playbill in 2015 (the Hamilton early days) that the rock musical was his "a-ha!" moment. He finally saw a show and a character he could see himself playing. (Mark. Because of course Miranda wants to be Mark.)
When Miranda applied for the Jonathan Larson Grant in 2004, he shared how seeing RENT as a teen "simply changed everything."
"Never had I seen a show that spoke to me so directly, that used fresh, new music as a way of addressing contemporary concerns in an honest way," Miranda said. "By writing about his friends with the problems and anxieties he faced, Jonathan Larson gave me permission to write about my life, hopes, and fears."
As for Tick, Tick…BOOM!, the musical "spoke to me and strengthened my resolve" as an artist, Miranda wrote.
'Tick, Tick…BOOM' made Lin-Manuel Miranda commit to his art
While Larson tragically never got to see his work reach the heights it did, his legacy is one of Broadway's biggest pieces of history. RENT won four Tony Awards, including Best Musical. And Larson won the Pulitzer Prize for Drama for it posthumously. Miranda went on to win the Pulitzer Prize for Drama for Hamilton in 2016. He was nominated for the honor in 2009 for In The Heights, which had its movie musical adaptation debut this summer.
Researching, preserving, and producing Larson's other works has been a priority for Larson's family and fans ever since his death. And now, with his directorial debut, Miranda gets to play a part in preserving that history with Andrew Garfield playing Larson. (Anyone else thinking of the last line in Hamilton — "who lives, who dies, who tells your story" right now?)
RENT made Miranda feel seen and taught him he could write stories about people he loved using modern music. And Tick, Tick…BOOM! served as a reminder to keep going. Because even his icon had years go by fearing his dreams were just dreams.
Tick, Tick…BOOM! comes out in select theaters Nov. 12 and debuts on Netflix Nov. 19.