How to Get Lorde's Yellow Look from 'Solar Power'
Lorde first burst onto the scene in 2013, with her debut studio album Pure Heroine. The album, and the song "Royals" that was featured on it, became a hit, and fans everywhere praised Lorde's talent and unconventional singing voice.
In the years that followed the release of her debut album, Lorde evidenced a turbulent relationship with the more public-facing side of fame — and in 2017, the young singer decided to take a step back from the spotlight in order to focus on creative pursuits. In the past few weeks, however, Lorde has made a big return to the public eye, coming back strong with a bold new single and a hot new look that has fans talking. 
Lorde recently released a hot new single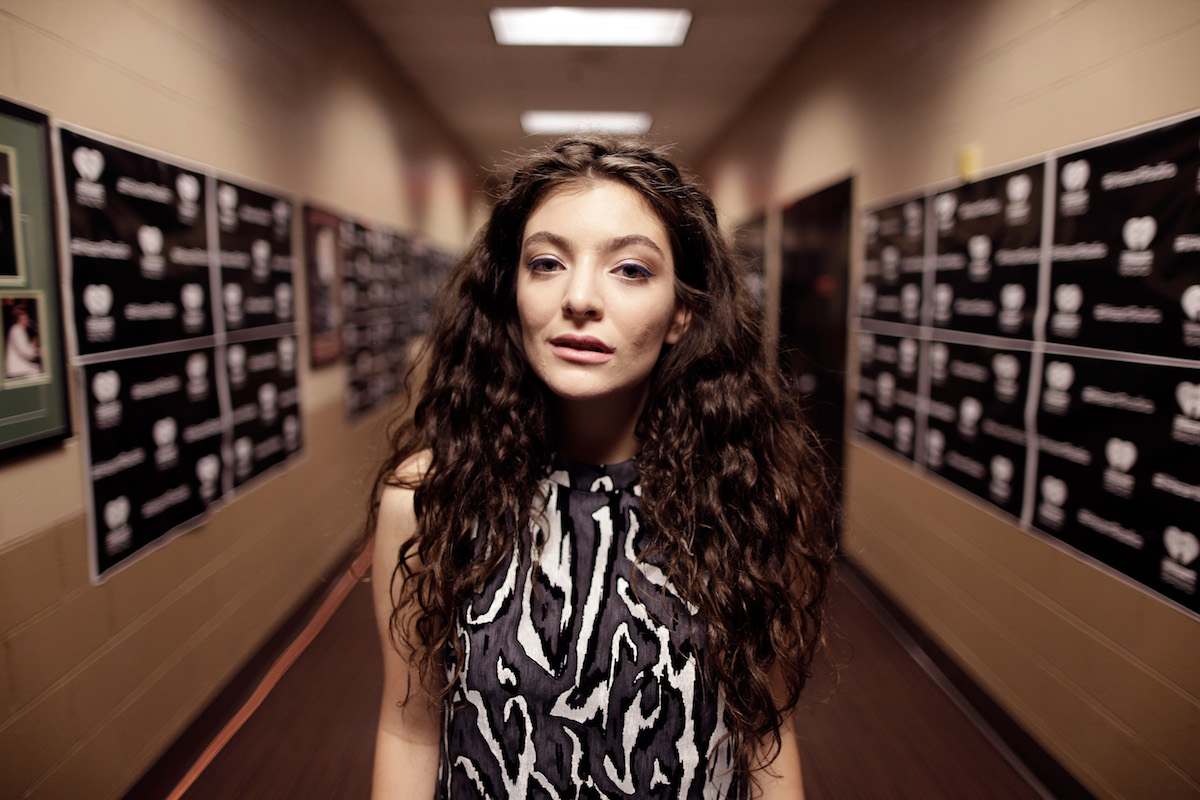 In early 2020, after an absence of several years from live shows and album releases, Lorde announced that she had several major projects in the works. In June 2021, the young singer released the song "Solar Power" a tune from her upcoming third studio album of the same name. Although it has been years since Lorde had a hit tune, she has lost none of her magic, or her ability to craft a melody that speaks to everyone.
"Solar Power" is already earning acclaim, featuring a beach-ready beat and the sound of bongos. Rolling Stone points out that the tune seems perfectly crafted for summer days on the beach, making it the perfect antidote after a year of quarantine. However, it isn't just the song that has fans talking. In the video, Lorde can be seen rocking a bright yellow look that makes it very clear that she has grown up over the past few years, and is ready to step into a more fashion-forward space. 
How can fans recreate Lorde's look from 'Solar Power?'
Lorde described her upcoming third album as "a celebration of the natural world, an attempt at immortalizing the deep, transcendent feelings I have when I'm outdoors," and her look in the video for "Solar Power" certainly reflects that energy. As reported by Page Six, Lorde can be seen in the video rocking a bright yellow satin bra top from Collina Strada, priced at $275. The singer also wears a matching midi skirt from the same brand, priced at $340.
Collina Strada is a sustainable fashion brand based out of New York City, and for those who want to emulate Lorde's cool, summer-ready look, a total price of around $615 seems reasonable enough.
Lorde's new studio album is due later this year
Lorde's new album signals a bold new direction for the singer. In a post announcing the Solar Power album, Lorde describes herself as a "modern girl," re-introducing herself to fans by noting "there's someone I want you to meet. Her feet are bare at all times. She's sexy, playful, feral, and free. She's a modern girl in a deadstock bikini, in touch with her past and her future, vibrating at the highest level when summer comes around. Her skin is glowing, her lovers are many. I'm completely obsessed with her, and soon you will be too."
While the exact date of the album has not yet been revealed, fans are thrilled to hear the rest of it — and if the entire Solar Power album is as bold as the title track, Lorde could be poised to take over the music world yet again.
RELATED: Lorde's 'Solar Power' Gives off a Cult Energy and 'Midsommar' Comparisons Are Hard to Unsee