How to Make Kris Jenner's Layered Guacamole That the Kardashian-Jenner Sisters Go Crazy Over
Find out how you can make Kris Jenner's layered guacamole that her family can't get enough of.
The Kardashian-Jenner sisters can definitely afford to have chefs cook their meals for them but the siblings do know their way around the kitchen and so does their momager Kris Jenner.
The Keeping Up with the Kardashians matriarch has quite a few recipes she's been making for years and has even written a cookbook revealing some of her favorites. One of her most talked about dishes is her layered guacamole, which she says her family can never get enough of. Read on to find out how you can make it at home just like Mama Kris.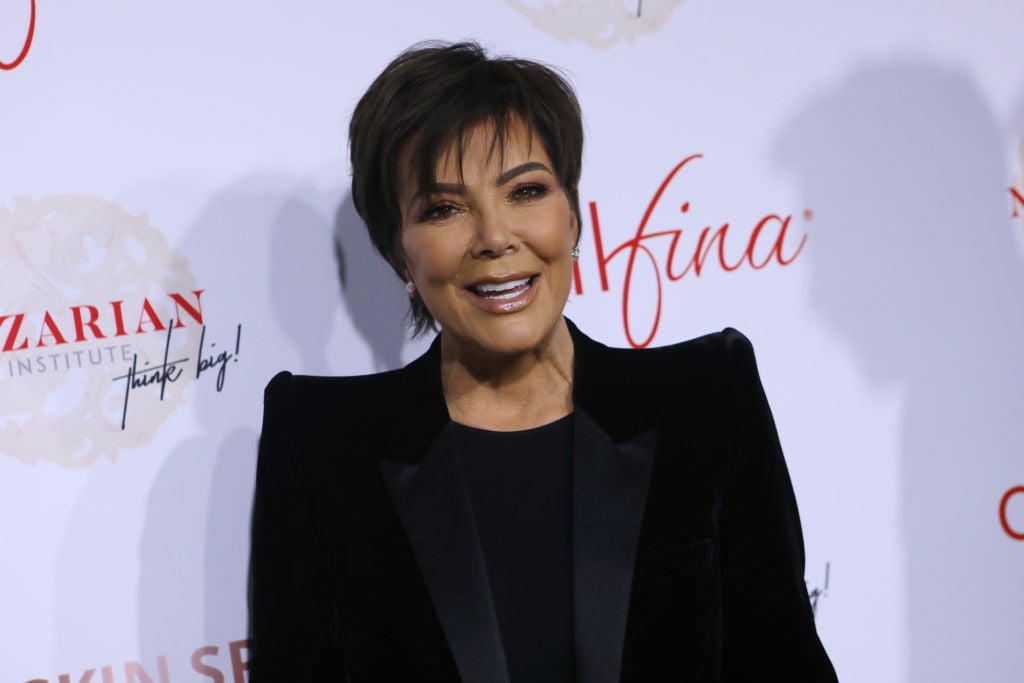 The Kar-Jenner siblings love their mom's 'famous guac'
We all know the KUWTK stars love to spend time with their whole family and when they have those get-togethers, Kris always makes her layered guacamole for everyone.
"My kids ask for this every single time they know they're coming over for game night or to watch something on TV or a movie or whatever…so I make this at least twice a week," Kris previously told Chrissy Teigen and Leah Ashley during an episode of FabLife.
In 2018, during a Labor Day party, Kim Kardashian West took to her Instagram stories and shared that Kris couldn't be there so her big sis, Kourtney Kardashian, made their mother's famous guac recipe.
And in 2019, Kendall Jenner posted that she was getting a lesson from her momager on how to make the dip.
Now, we're revealing how you can make it for your next celebration or a night in with your family.
Kris' layered guacamole recipe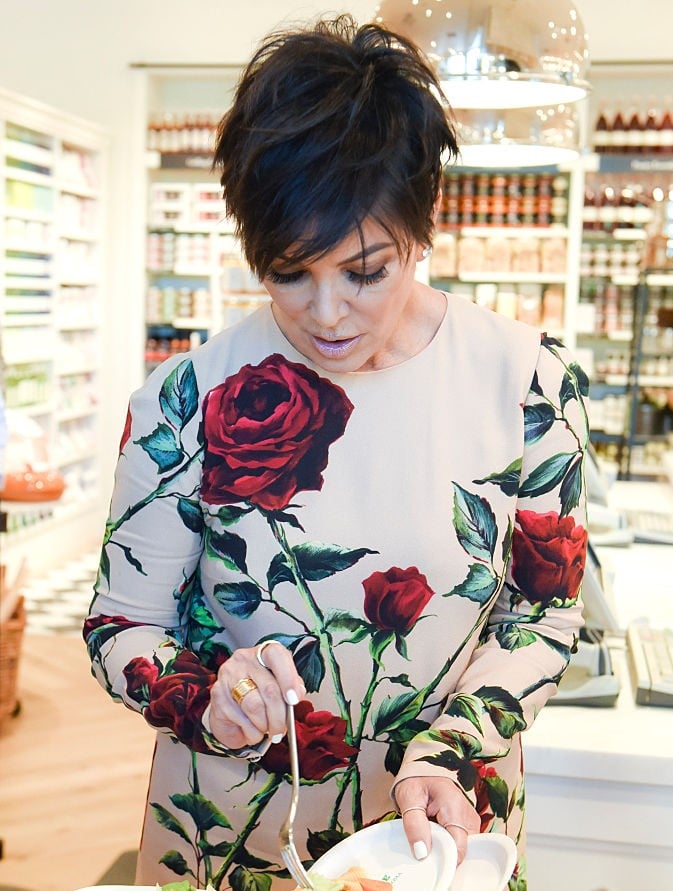 To make the guacamole at home you'll need:
20 servings
8 ripe avocados, pitted and peeled
1 8-ounce jar (1 cup) smooth salsa
1 tsp garlic salt
1 tsp onion powder
Seasoned salt and freshly ground black pepper
And for the additional layers:
½ lemon wedge
1½ cups sour cream, stirred well to give it a smoother consistency
1½ cups (6 ounces) sharp Cheddar cheese, grated
4 plum tomatoes, seeded, cut into ½-inch dice, and patted with paper towels to remove excess moisture
8 scallions, white and green parts, finely chopped
1 3.8 ounces can of sliced black olives, drained and dried
tortilla chips
Then follow these step-by-step instructions:
1. To make the guacamole: In a large bowl, using a potato masher, mash the avocados. Stir in the salsa, garlic salt, and onion powder. Season to taste with the seasoned salt and pepper.
2. Level out the guacamole with a small rubber spatula, and squeeze lemon on top. Spread the sour cream evenly over the guacamole, then add a layer of grated cheese. Sprinkle the olives in a band around the perimeter of the guacamole, then a band of the tomatoes, and finish with the scallions to create a bulls-eye effect. The dip can be covered with plastic wrap and refrigerated for up to 4 hours.
3. Serve chilled, with the tortilla chips for dipping.