How To Make the Lizzo-Approved 'Nature's Cereal'
Pop superstar Lizzo is riding high in the wake of the recent Grammy Awards and is earning more fans than ever before. The flute-playing songstress, who rose to fame for hit songs like "Juice," regularly makes waves on social media for her habit of sharing her daily life with her fans.
In recent months, Lizzo has been following a new, healthy diet, and these days, she eats mostly vegan food. In light of her new love of healthy eating, the pop superstar decided to try out a new TikTok trend that has fans intrigued — a dish known as "Nature's Cereal." 
What is Lizzo best known for?
Lizzo first rose to fame in 2019, with the release of her album Cuz I Love You. The album spawned multiple hit singles, including "Juice" and "Tempo," and Lizzo quickly became a pop culture hot topic.
In the past several years, Lizzo has continued to release smash-hit songs that appeal to fans of all ages, including "Truth Hurts" and "Good As Hell," both of which scored the young artist multiple awards and nominations. In addition to music, Lizzo has also tried her hand at acting, appearing in films like Hustlers, opposite Cardi B and Jennifer Lopez. 
Lizzo follows a vegan diet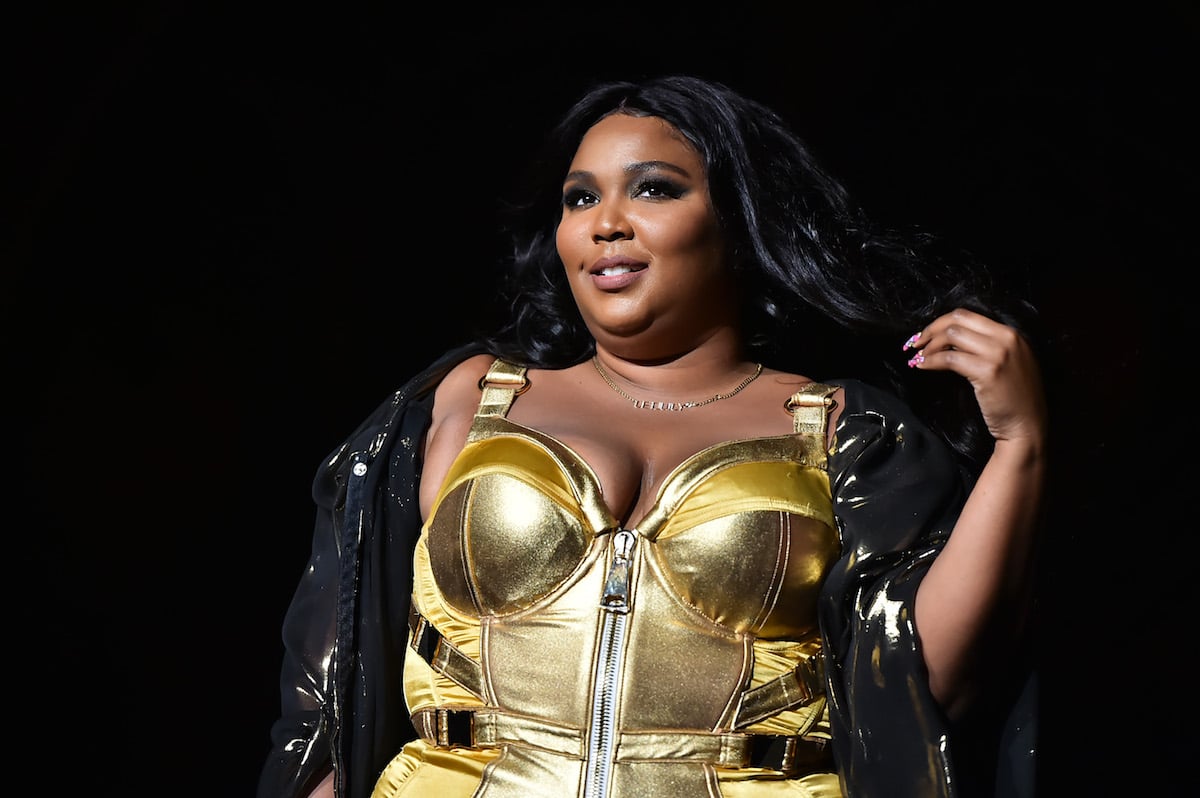 Healthy living is important to Lizzo, and in early 2020, the singer announced that she had decided to start following a mostly vegan diet. She revealed that she eats mostly "plant-based proteins" and enjoys vegan staples like green smoothies for breakfast.
For lunch, Lizzo chooses salad, full of colorful foods like avocado, kale, red cabbage, broccoli, and carrots. When dinnertime rolls around, Lizzo generally opts for dishes that are high on protein, such as a truffle-chickpea-mushroom ball with quinoa. 
Lizzo tried the new 'Nature's Cereal' trend
Even if she sticks to tried and true staples for her main meals, Lizzo likes to change it up for snack time. Therefore, the singer recently revealed that she decided to make the "Nature's Cereal" that has been making the rounds on TikTok. The original recipe comes from TikTok user @natures-food.
In a video shared to her TikTok account, Lizzo shared that she made the dish by combining blueberries, strawberries, pomegranate, and coconut water in a bowl, along with some ice cubes. "Oh, it's good," Lizzo raved in the video, before taking a large bite. She has since shared several more short videos to her TikTok, where she can be seen enjoying the healthy snack. 
How can fans make 'Nature's Cereal' at home?
For fans who want to try out the viral food trend at home, the key, according to Lizzo, is to use coconut water for the cereal base. "I don't know what it is about the coconut water … but it's like, creamy," she said in one of her videos.
While Lizzo chose to use a combination of berries for her cereal, other TikTok users who have recreated the trend have used blackberries and other fruit. Using crushed ice instead of whole cubes might also make it easier for those fans with sensitive teeth, while coconut water seems to truly be the ingredient that takes the cereal to the next level.
Experts say that the snack is full of healthy choices: "The combination of fresh mixed berries, pomegranate arils, and coconut water delivers a generous dose of nature's good stuff: antioxidants, phytonutrients, potassium, vitamin C, and fiber," dietitian Elizabeth Huggins told SHAPE.
Ultimately, while many viral food trends might center around unhealthy snacks, "Nature's Cereal" is one snack that will leave anyone feeling "Good As Hell."