You're Pronouncing Rihanna's Name Incorrectly
Here's how to say Rihanna's name properly.
Rihanna has been shining "bright like a diamond" for the past 15 years. The well-known celebrity offers versatile appeal, blending her rhythm and blues soulful sound with meaningful lyrics.
Embarking on five worldwide tours, the talented singer from Barbados has a loyal fan base that refers to themselves as the Rihanna Navy. Most fans think they are up to date on everything there is to know about the "Don't Stop the Music" singer, but one important fact has slipped past most of them. 
Believe it or not, for the past decade, the majority of people have been saying Rihanna's name the wrong way.
Rihanna is a worldwide sensation
According to CR Fashion Book, American producer Evan Rogers discovered Rihanna, bringing her to the U.S. to record a demo tape. Def Jam Records expressed immediate interest, and at the age of 16, mega-producer Jay-Z signed her to a deal as soon as he heard her sing.
Rihanna's debut album, Music of the Sun, reached number 10 on the Billboard charts, receiving gold certification. The Barbados beauty was on her way.
The second album, A Girl Like Me, featured the hit single "S.O.S." The third album, Girl Gone Bad, included the insanely popular single "Umbrella." She received her first-ever Grammy Award for that song, launching her into superstardom. Rihanna began her transformation from a young pop star into a worldwide sensation. 
In the following four albums, Rihanna embraced her sexuality. Hello noted she "frequently topped Sexiest Women Alive lists for her raunchy stage performances and music videos."
The 'Unapologetic' singer's real name                                                         
Rihanna grew up in the St. Michael Parish of Barbados in 1988. The 33-year-old singer, songwriter, fashion designer, and beauty mogul was born Robyn Rihanna Fenty.
The consummate hitmaker now has 33 Grammy nominations under her belt, with nine wins. Her highly-anticipated album R9 has been on hold because of COVID-19.
Fans have been impatiently waiting for new music from the "Work" songstress.  The Forty Five confirmed that in March 2021, Rihanna hinted that a new song is on its way. She playfully said, "just 1 tho lol."
The business entrepreneur is also building a beauty empire with Fenty Beauty and her lingerie line Savage X Fenty.
The correct pronunciation of Rihanna's name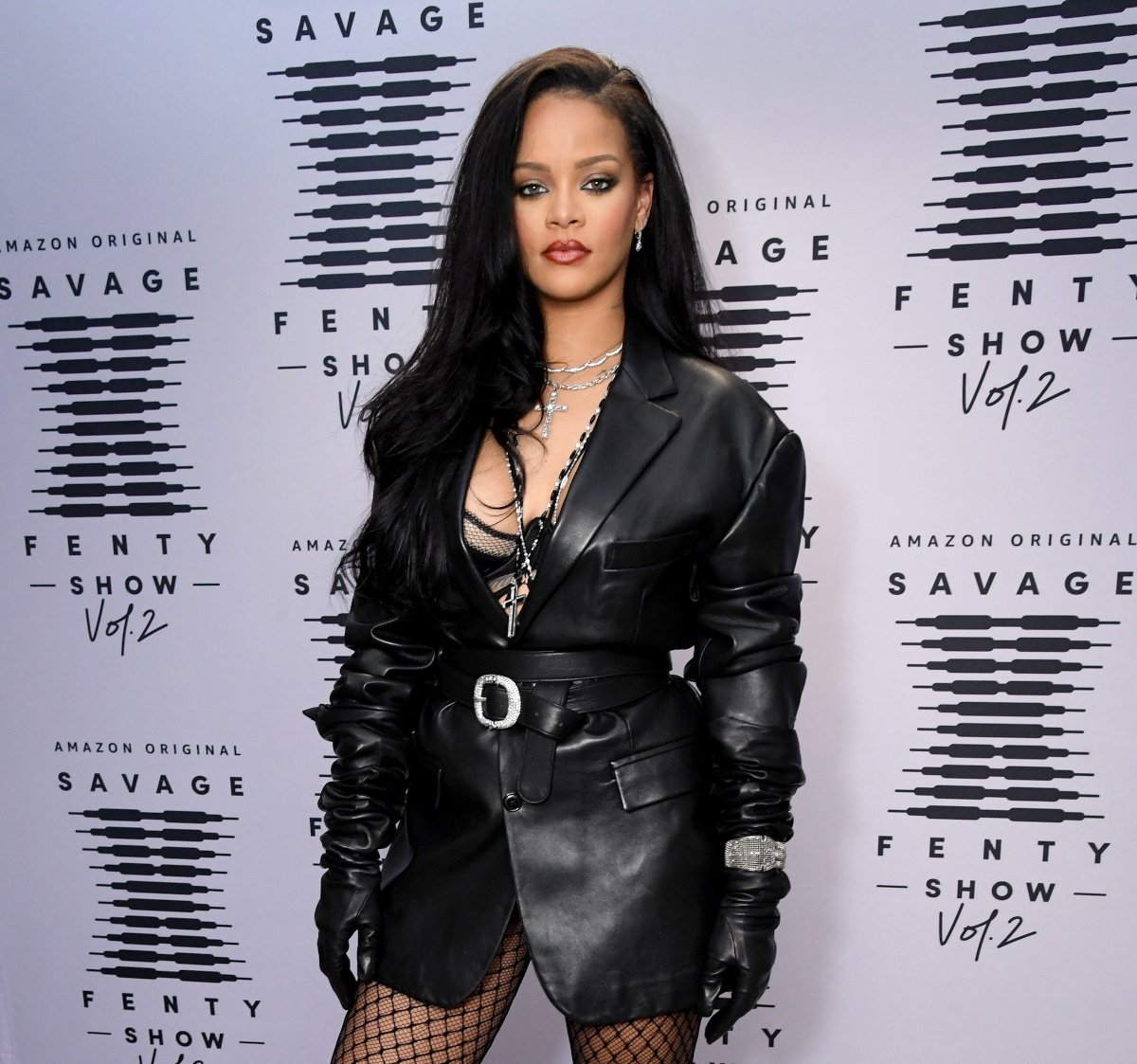 Almost everyone refers to the "What's My Name?" singer as "Ri-ah-nuh." Come to find out, we have been saying it wrong all along.
Fans went wild after seeing an Instagram post on Rihanna's badgalriri account. In the video, the musical sensation announces her new Snapchat, saying, "It's 'Rihanna,' follow me."
While saying her name, she distinctly refers to herself as "Ri-ANNE-uh."
The award-winning artist doesn't have a problem with the mispronunciation, but if you ever find yourself next to Queen RiRi, try to say her name correctly.
In an interview with Glamour, Rihanna said friends and family still call her Robyn. She explained, "When people call me Robyn, my head just flies around because I feel like that person knows me. But Rihanna, that tends to be people's own [creation]. Robyn is who I am. Rihanna—that's an idea of who I am."