How to Watch Amy Schumer's New Comedy Series, 'Life & Beth,' Premiering March 18
After a long wait, Amy Schumer's original show is finally premiering in March. With her honest style and comedic skills, many people are looking forward to the comedy series. So what is Life & Beth about? And where can you see it? Here's all the information you need to binge-watch the latest offering from Schumer.
'Life & Beth' is inspired by Amy Schumer's life
Schumer stars as Beth in the new series. According to People, she's contributed more to the show than just acting. Not only did she write, direct, and executive produce Life & Beth, but she also drew the inspiration for it from her own life.
"It's based on themes from my life. But there is stuff that Beth does that really happened," the 40-year-old said. "There's an episode where she flashes some boys. That happened to me. And episode nine has a dark moment that's real."
The series tells the story of Beth, a wine distributor who lives in Manhattan and is in a long-term relationship. But then "a sudden incident" changes everything, leading her to break up with her boyfriend, quit her job, and move back home to Long Island. There, she looks back on her past and reassesses who she is. She also meets a farmer named John, played by Michael Cera, with who she falls in love.
The cast of the show includes Violet Young, who plays teenage Beth, and Michael Rappaport as her father. You'll also see other talented actors and comedians, like Susannah Flood, Laura Benanti, Kevin Kane, Yamaneika Saunders, LaVar Walker, and Rosebud Baker.
We see echoes of Pete Holmes' comedy-drama series, Crashing, which premiered on HBO for three seasons and is loosely based on the comedian's life.
Where can you watch Schumer's 'Life & Beth'?
Life & Beth will appear exclusively on Hulu. The network announced that it would stream the show in 2019, according to Cinema Blend. The expected premiere was going to take place in 2020. But like many pursuits people had for that fateful year, things were pushed back. Instead, Life & Beth will premier on March 18, 2022 — roughly two years after they planned.
All 10 episodes of the series will drop on the same day, but you will need a Hulu subscription to watch them. Hulu offers a free 30-day trial. After that, a monthly subscription costs $6.99 a month or $12.99 if you opt for an ad-free service.
Amy Schumer's path to success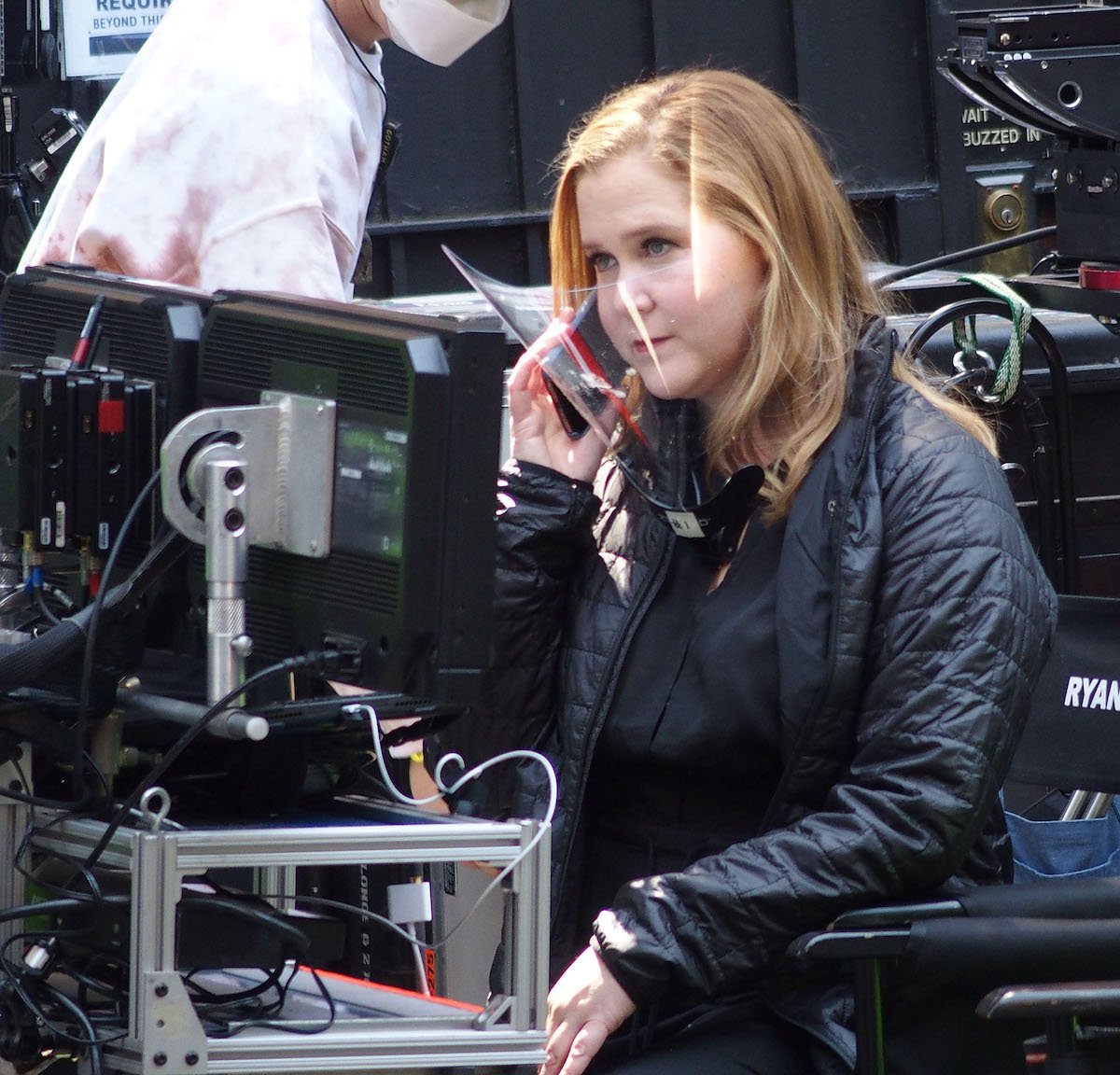 Biography reports that Schumer first experienced the spotlight in 2007 when she took fourth place on the talent competition show Last Comic Standing on NBC. She quickly rose up the ladder, releasing a stand-up album and appearing on the Comedy Central Roast of Charlie Sheen. By 2013, she created and starred in her own sketch comedy series, Inside Amy Schumer. She also co-produced and co-wrote all four seasons of the Comedy Central show.
The New York City native branched out into movies, including her 2015 role in Trainwreck. In 2016, Schumer published a memoir, The Girl With the Lower Back Tattoo. She also tried her hand at Broadway in 2017, appearing in Steve Martin's show Meteor Shower, earning her a Tony nomination.
During the height of the 2020 coronavirus pandemic, Schumer and her husband, chef Chris Fischer, created a home-produced cooking show, Amy Schumer Learns to Cook. Not everyone loved the show, but it gathered a strong enough viewership for it to be renewed for a second season.
Schumer has had her share of ups and downs through the years, but her career has been on a steady upward trajectory. Perhaps Life & Beth will bring her fans the best of both sides, showcasing her talent as well as echoing some of the struggles in her life.
RELATED: Amy Schumer Recounts Horrific Surgery to Remove Her Uterus and Appendix