How to Watch BTS on 'MTV Unplugged'
BTS will appear in a special episode of MTV Unplugged on Feb. 23. For "MTV Unplugged Presents: BTS," Jin, Suga, J-Hope, RM, Jimin, V, and Jungkook will perform a number of their hit songs with a unique spin. To make sure ARMY does not miss any of the episode, here is how to watch BTS on MTV Unplugged.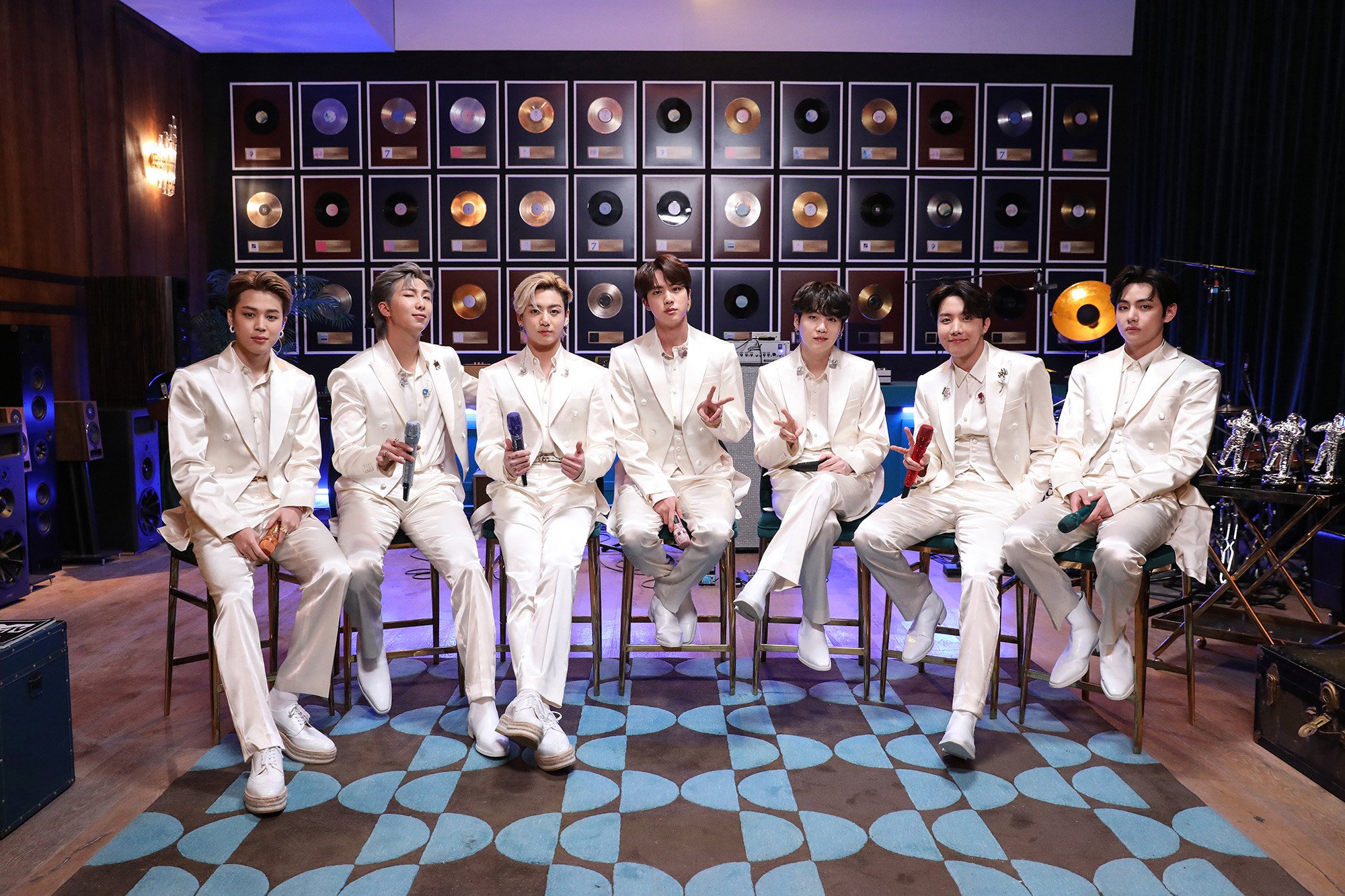 Details about BTS' episode of 'MTV Unplugged'
The upcoming MTV Unplugged was announced on Feb. 9. A press release sent out to media gave more information about what to expect from "MTV Unplugged Presents: BTS."
According to the press release:
"BTS will bring its own iteration of the iconic Unplugged format to life straight from Seoul, South Korea – offering their fans a front-row seat to never-before-seen versions of the group's most career-defining hits and songs from their latest album BE (Essential Edition), in intimate settings."
How to watch BTS perform on 'MTV Unplugged'
The MTV Unplugged episode will be broadcast on MTV in the U.S. For those who have access to the channel, the K-pop group's MTV Unplugged will air on MTV on Feb. 23 at 9 p.m. EST.
To stream the episode of MTV Unplugged online, ARMY can sign in to MTV's official website with their TV provider. If fans do not have a TV provider, there is still a way to watch the performance online.
By signing up for MTV's 24-hour pass, fans can watch 24 hours of MTV live. All fans need to sign up is their birthday and a valid email address. The pass will then expire after 24 hours, but if BTS fans sign up on Feb. 23, they will have access to MTV's broadcast when MTV Unplugged airs.
If BTS fans do not want to sign up for MTV's 24-hour pass, signing up for a free trial of Hulu+ With Live TV is also an option. However, the free trial only lasts seven days, so viewers will have to cancel the free trial before the week ends to avoid being charged.
Leading up to the episode of MTV Unplugged, MTV began a 24-hour livestream on YouTube called "Best of BTS." According to a description for the livestream, fans can prepare for MTV Unplugged with "24-hour of non-stop BTS music videos and our favorite BTS on MTV moments."
"Best of BTS" is free to watch on MTV's YouTube channel and will stream until Feb. 23 at 9 p.m. EST. The livestream's description also includes a list of times and dates that BTS fans around the world can watch MTV Unplugged after it airs in the U.S.
What songs will BTS perform?
A majority of BTS' planned setlist for the upcoming TV performance is unknown. However, based on teasers and sneak peeks released by MTV, ARMY can accurately guess a couple of songs BTS plan to sing.
BTS' album BE features eight tracks: "Life Goes On," "Fly To My Room," "Blue & Grey," "Skit," "Telepathy," "Dis-ease," "Stay," and "Dynamite." The septet originally released "Dynamite," their first English-language song, in August 2020. The song became BTS' first No. 1 hit on the Billboard Hot 100 and earned them a 2021 Grammy Award nomination.
"Life Goes On" is the lead single from BE, and the song also debuted at No. 1 on the Billboard Hot 100 after BE was released in November 2020. So far, the trailers and sneak peek for BTS' MTV Unplugged episode have exclusively featured "Dynamite" and "Life Goes On."
These songs are the band's two most recent singles. Given that both songs debuted at No. 1 on the Billboard Hot 100 and have been shown in promotional footage, it is guaranteed that BTS will perform "Life Goes On" and "Dynamite" on MTV Unplugged.