How to Watch BTS's Speech and Performance on Youtube's 'Dear Class of 2020' Graduation Special
On June 7, BTS will be commencement speakers and perform for YouTube's 'Dear Class of 2020' graduation special.
On June 7, BTS will be commencement speakers and perform for YouTube's Dear Class of 2020 graduation special. The commencement ceremony features a festival-type lineup of speakers and music performances. Here's how to watch BTS's appearance on YouTube's Dear Class of 2020.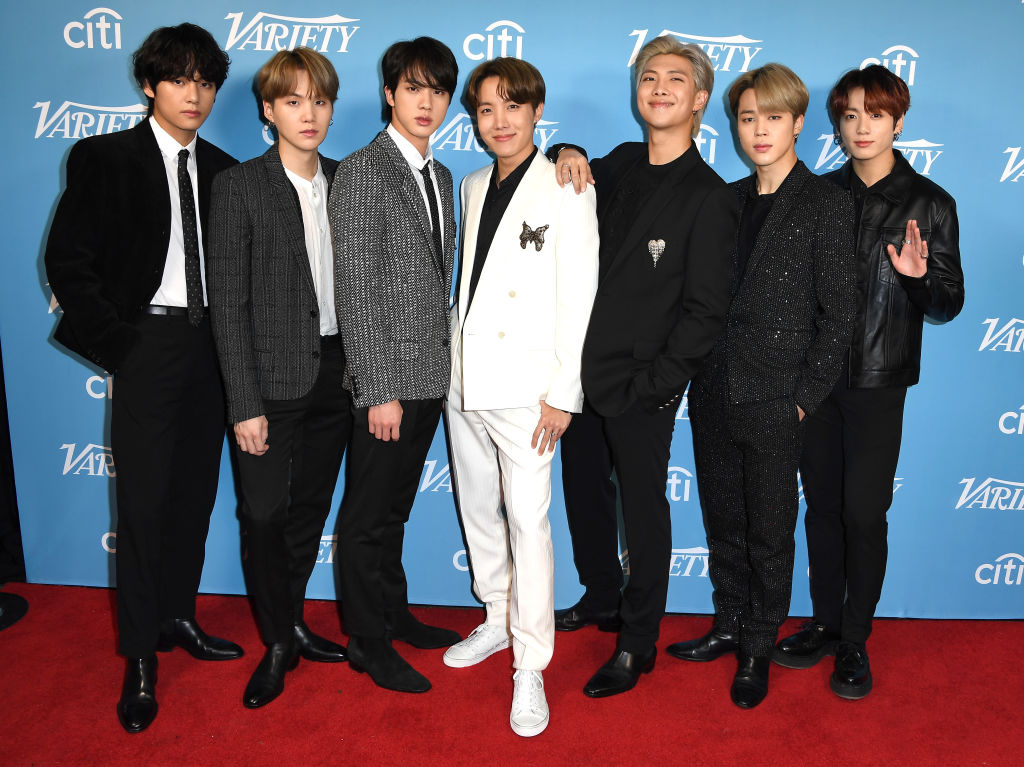 How to watch the event
YouTube's Dear Class of 2020 begins at 3:00 p.m. ET and noon PT. The commencement ceremony is four hours long and will feature appearances by more than 70 world leaders, entertainment figures, and celebrities. Viewers can watch the graduation ceremony on the YouTube Originals channel and YouTube's Learn@Home site.
"Graduation is a tradition that students and families look forward to and with the current state of the world, YouTube is lending some inspiration in the form of a virtual commencement. We hope bringing together noteworthy, influential speakers along with performances from some of their favorite artists will provide encouragement for the students who have worked so hard to get here," said Susanne Daniels, global head of content for YouTube, about the graduation special.
Dear Class of 2020 was originally scheduled to air on June 6, but YouTube rescheduled the event in observance of a memorial service for George Floyd in Raeford, N.C. YouTube also recently let viewers know that Dear Class of 2020 was filmed before the recent Black Lives Matter protests began.
"This was filmed before the protests demanding justice for Ahmaud Arbery, Breonna Taylor and George Floyd," YouTube said in a video message. "We hope it can still serve as inspiration for the Class of 2020."
BTS will give a speech and perform for the graduation special
Michelle Obama's Reach Higher initiative will host content during the first hour of the graduation special. Dear Class of 2020 will begin with Lizzo and the New York Philharmonic performing "Pomp and Circumstance."
The commencement speakers for Dear Class of 2020 are President Barack Obama, Michelle Obama, Beyoncé Knowles-Carter, BTS, Lady Gaga, Robert M. Gates, Sundar Pichai, Condoleezza Rice, and Malala Yousafzai. President Obama will deliver the special's keynote address, which is expected to occur in the fourth hour of the special between 6 p.m. and 7 p.m. ET.
BTS is expected to speak in the second hour block, meaning their speech will most likely occur between 4 p.m. and 5 p.m. ET. The Korean band will then perform during the "grad party" which takes place during an extra fifth-hour block after the four-hour commencement ceremony.
RELATED: BTS Donates $1 Million to Black Lives Matter
Who else will appear on the graduation special?
Dozens of celebrity figures are expected to appear during Dear Class of 2020 including J.J. Abrams, Jake Gyllenhaal, Mark Hamill, John Mulaney, Alicia Keys, Taylor Swift, Daisy Ridley, the cast of Schitt's Creek, and the cast of The Simpsons.
Chloe x Halle, CNCO, Maluma, Katy Perry, and Megan Thee Stallion are expected to perform songs of their own during Dear Class of 2020. Leon Bridges, Camila Cabello, Noah Cyrus, Ty Dolla $ign, Cynthia Erivo, Khalid, Tove Lo, Chris Martin, and Ben Platt will perform a version of "Beautiful Day" produced by Finneas. Madison Calley, Misty Copeland, Naya Lovell, Janelle Monáe, Shonda Rhimes, Tracee Ellis Ross, Kelly Rowland, and Yara Shahidi will perform "Still I Rise."