How to Watch the Johnny Depp-Amber Heard Trial Online
Any time celebrities make headlines by entering the courtroom, fans tend to scour their favorite media outlets to learn about the details. The internet makes it easy to keep up with every detail, often multiple times throughout the day.
Today's headlines are focused on Johnny Depp and Amber Heard's trial. It has fans and those looking for a laugh wondering how to watch the Depp-Heard trial online.
The ongoing battle between Johnny Depp and Amber Heard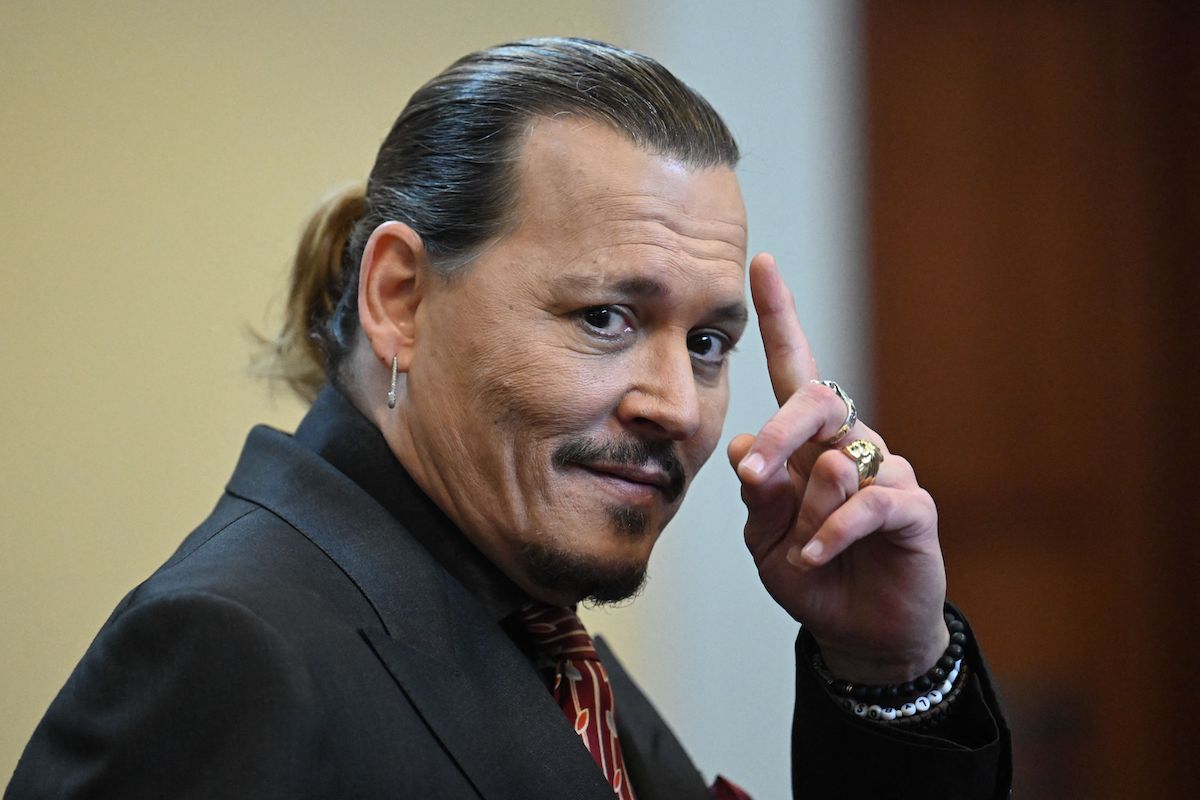 Depp and Heard first met on the set of The Rum Diary in 2009. However, it wasn't until 2012 that they began dating openly. By 2014, Heard was seen wearing an engagement ring. In 2015, the two got married in a private ceremony in their LA home.
Just one year later, in 2016, Heard filed for a divorce and first accused Depp of physical abuse. At this time, and because of her accusations, she also got a temporary restraining order against him. Heard's claim was that he threw a phone at her, which bruised her face. But the incident did not become a legal battle, at that time.
However, when the divorce was finalized, Depp paid Heard $7 million. It was money Heard claimed she would donate to charity. Both people acknowledged that their relationship was "sometimes volatile but bound by love."
This changed in December 2018, when Heard wrote an op-ed for The Washington Post. She reiterated that she was a "public figure representing domestic abuse," as Insider reports.
Depp's response was to sue her for defamation in a $50 million lawsuit in 2019, claiming that she was the abuser, not him. It was followed by another revelation in 2020, when phone recordings revealed that Heard admitted to hitting Depp. This led to a trial that lasted three weeks in July 2020. The UK courts ruled against Depp. He attempted to appeal the verdict, but it was denied.
Now, on American soil, in Virginia's Fairfax County Courthouse, the world is once again hearing testimony regarding who did what and to whom.
How to watch the Johnny Depp and Amber Heard trial
Although Depp's full testimony has already occurred, many who've followed along feel that more drama is going to come soon, even though Heard's legal team attempted to have the case dismissed earlier this month. It was denied.
Court has resumed as of May 12, after a short break because Judge Penney S. Azcarate needed to attend a previously scheduled conference. Therefore, if you would like to watch the drama unfold, you can watch it live or view recordings from the day on Deadline.
Outside the courtroom: the current lives of Depp and Heard
Once the trial ends for Depp's $50 million defamation lawsuit against Heard, chances are good, we will witness a second round when her countersuit of $100 million begins later this year.
Beyond the courthouse, both Depp and Heard have been doing their own things. She has been very active and he, for the most part, has been lying low.
Heard is an actor and activist who gained popularity in 2003. The Austin native is best known for her 2011 roles in The Rum Diary and Drive Angry as well as her role in 2018's Aquaman. She is still actively working as an actor, as IMDb reports.
Aquaman and the Lost Kingdom is currently in post-production with an expected premiere in 2023. The X-year-old is also in the post-production of In the Fire, where she will play Grace Burnham. As if that isn't enough, another movie is currently in pre-production: Run Away with Me.
Depp is best known for roles like Edward Scissorhands (1998), the Pirates of the Caribbean franchise (2003-17), and the recreation of Willy Wonka (2005). He has largely been away from the big screen in recent years. However, that is about to change with the release of a French film, Jeanne Du Barry.
RELATED: Forget His Houses, Johnny Depp Once Owned a French Village, a Private Island, and a Yacht He Sold to J.K. Rowling