How to Watch SMTOWN's 2022 New Year's Eve Concert
For K-pop fans, the best way to celebrate New Year's Eve is going to be SMTOWN Live 2022: SMCU Express @Kwangya. The online concert will be put on for free by SM Entertainment, and fans of SM Entertainment groups will be able to ring in the New Year by watching their favorite K-pop groups perform. Here is how fans can watch SMTOWN's 2022 New Year's Eve concert.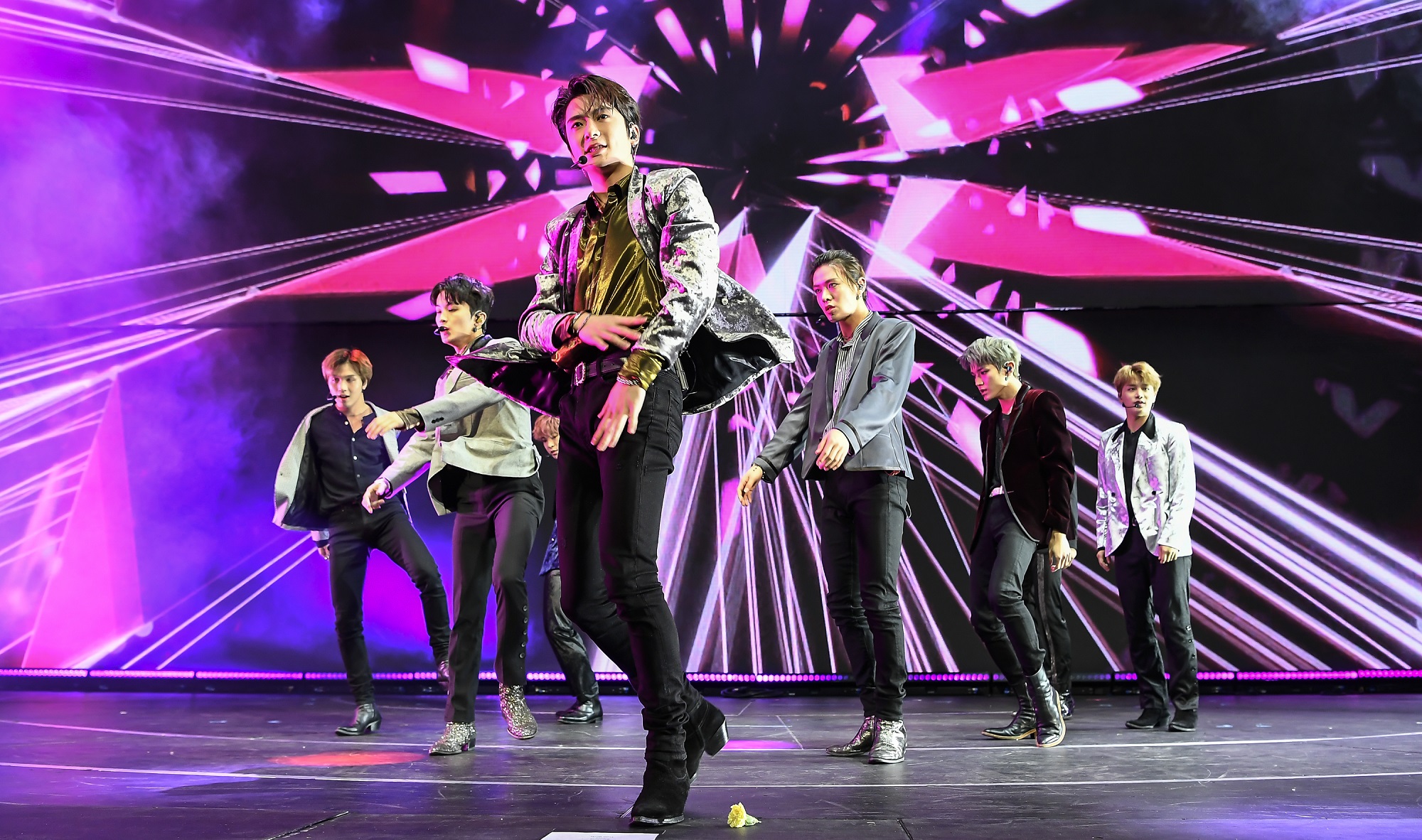 K-pop fans can stream SMTOWN's New Year's Eve concert on multiple platforms.
SMTOWN Live 2022: SMCU Express @Kwangya will begin at 11 p.m. EST on Dec. 31. Fans can watch the concert for free on SMTOWN's official YouTube channel, TikTok, Twitter, Instagram, and Facebook.
The SMTOWN concert will also be streamed on Beyond LIVE, a concert streaming platform that was formed by SM Entertainment and Naver.
The description for the concert on Beyond LIVE reads, "'SMTOWN LIVE 2022: SMCU [email protected]', which will be held on January 1st, has been held in major cities around the world since 2008 and has set various records, as well as SM's super-giant virtual country MUSIC NATION SMTOWN through a virtual country declaration ceremony in 2012. SMTOWN LIVE, which started in earnest, is based on 'SMCU EXPRESS STATION', where all artists gather in a virtual space called 'KWANGYA', and has compiled the performance contents that SM pursues."
What groups will perform at 'SMTOWN Live 2022: SMCU Express @Kwangya'?
SM Entertainment is one of the largest entertainment companies in South Korea and is the managing label to an extensive list of artists.
At SMTOWN Live 2022: SMCU Express @Kwangya, popular groups like aespa, NCT, Super Junior, Red Velvet, BoA, TVXQ, SHINee, EXO, and more are expected to perform.
A new SM Entertainment girl group is also expected to debut at the SMTOWN New Year's Eve concert. The new group, GOT, stands for Girls On Top and will be made up of artists from previously-established SM Entertainment groups.
Who is part of SM Entertainment's new group GOT?
On Dec. 26, SM Entertainment announced that a new project-based girl group would form. The new group's name is GOT, and it will feature multiple sub-units of different SM Entertainment artists.
The first GOT sub-unit is called GOT the beat. The GOT unit features BoA, Taeyeon and Hyoyeon of Girls' Generation, Seulgi and Wendy of Red Velvet, and Karina and Winter of aespa.
The group's debut will take place during SMTOWN Live 2022: SMCU Express @Kwangya. On Jan. 3, GOT the beat will release their first song.
This is not the first K-pop supergroup SM Entertainment has debuted. In 2019, a boy group called SuperM debuted with SM Entertainment.
There are seven members in SuperM: Taemin of SHINee, Baekhyun and Kai of EXO, NCT 127's Taeyong and Mark, and WayV's Ten and Lucas. SuperM's first EP debuted at No. 1 on the Billboard 200, and the band's first studio album Super One reached No. 2 on the Billboard chart.