How to Watch 'The Morning Show' With Jennifer Aniston for Free
Jennifer Aniston's new show — 'The Morning Show' — is dropping on Apple TV. Find out how you can watch it for free.
Jennifer Aniston is making her much-anticipated return to the small screen soon, and fans couldn't be more excited. The evergreen actress will be lending her talents to The Morning Show, alongside major talents like Reese Witherspoon and Steve Carell.
Not only is the premise of the show exciting, but the platform is also incredibly appealing to tech junkies. The Morning Show will be streamed exclusively on Apple TV+, which is Apple's new streaming service. And, fans will be pleased to know that The Morning Show can be viewed for free. 
What is 'The Morning Show' about?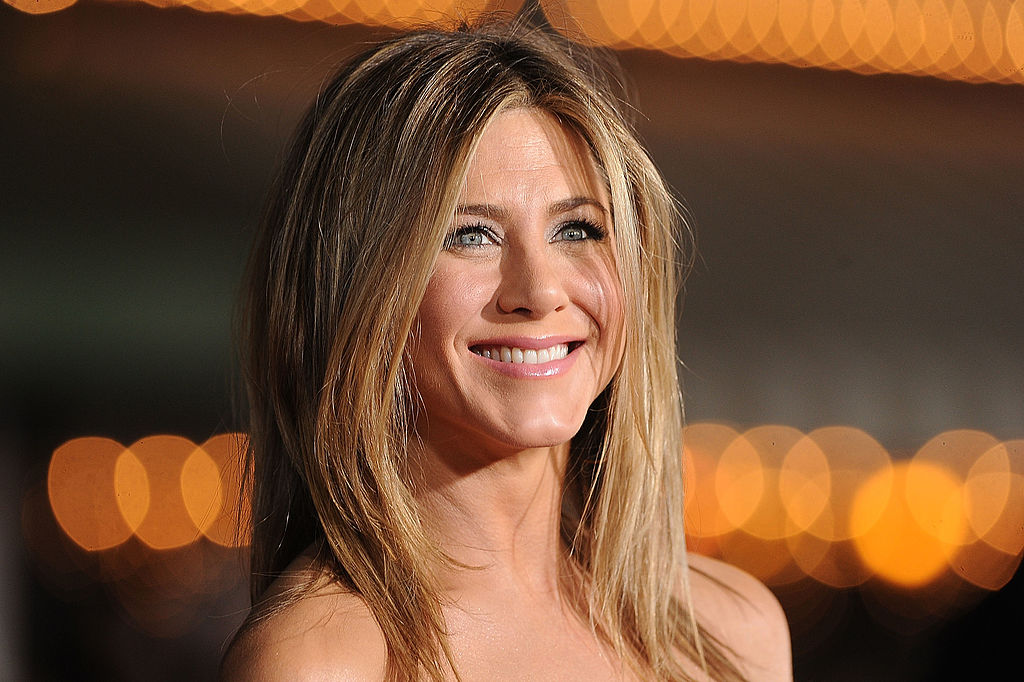 Aniston first achieved fame on the iconic television show Friends in the late '90s. For years, fans have been clamoring for the actress to return to the small screen, after a string of roles in romantic comedies and the occasional drama.
In the spring of 2019, it was announced that Aniston would be starring in The Morning Show: A brand new comedy-drama that would follow the lives and relationships of the men and women of a popular morning news program. Not only would Aniston be reuniting with Witherspoon, who guest-starred on Friends in 2000, but she would also be acting alongside Carell.
While details were sparse on The Morning Show for months, it was recently announced that the show would be premiering on November 1st. There is a catch, though: Fans will only be able to watch the brand-new series on the Apple TV+ streaming service, which is coincidentally launching the same day. 
Are fans excited for 'The Morning Show'?
With the advent of Disney's new streaming service and a slate of new Netflix programs set to debut in the fall, there's no doubt that streaming services will be battling it out for views and subscriptions. Still, Apple TV+ offers plenty to attract new viewers. In addition to The Morning Show, Apple TV+ will feature a brand-new series starring Jason Momoa, titled See, as well as a period drama about the poet Emily Dickinson, starring multi-talented young actress Hailey Steinfeld. 
While many fans are excited to see Aniston in a series again, a few are upset that the show won't be available on a more widely-utilized platform or even a cable TV channel. Still, Apple TV+ is a subscription service that, when it launches, will likely be some serious competition for platforms like Hulu and Netflix. Apple TV+ recently announced a deal that will undoubtedly draw new subscribers in by the thousands, primed and ready for the November 1st launch date.
Where can fans watch 'The Morning Show' for free?
On September 10th, Apple made a huge announcement that probably sent other streaming giants scurrying to run some numbers. The mega-tech company revealed the normal subscription price for Apple TV+ — the platform will be available in more than 100 countries through the Apple TV app — will be $4.99 per month. This undercuts services like Netflix and even Disney+.
Apple is also offering a deal that allows anyone who purchases an Apple device — iPhone, iPad, iPod touch, Mac or Apple TV — starting on September 10 to receive a free year's subscription to Apple TV+. For fans who don't want to pony up for a new device, there is another option to watch The Morning Show right when it launches, for free: Apple is offering a one-month free trial of the streaming service, available to all.
Needless to say, this is a huge gamble for Apple, but if Aniston's legions of dedicated fans come through, The Morning Show could end up being the next big thing in entertainment.