How to Watch the 'Taylor Swift: City of Lover' Concert Special
Taylor Swift's Lover Fest dates might be postponed until 2021, but fans can still enjoy her upcoming City of Lover concert. Here's how to watch the Taylor Swift: City of Lover concert special.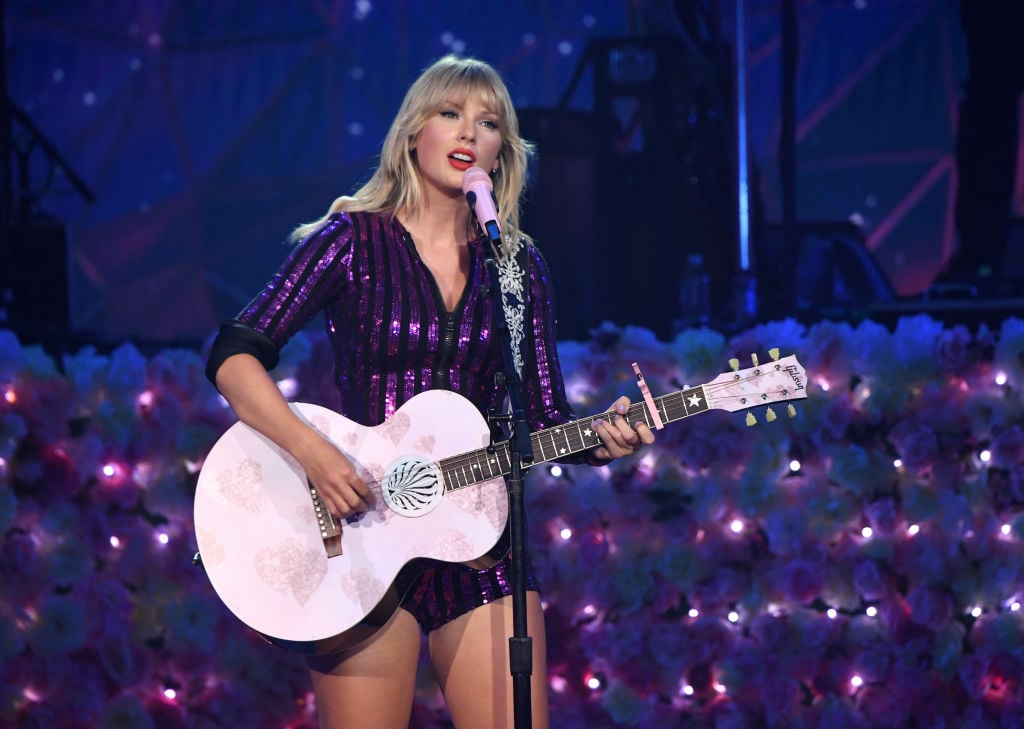 Taylor Swift postponed her concert dates
On April 17, Swift announced that all of her concerts for the remainder of 2020 are postponed until 2021 due to the coronavirus (COVID-19) outbreak. The singer-songwriter posted an official statement on Facebook, Twitter, Tumblr, and her Instagram story.
"I'm so sad I won't be able to see you guys in concert this year, but I know this is the right decision. Please, please stay healthy and safe. I'll see you on stage as soon as I can but right now what's important is committing to this quarantine, for the sake of all of us," she wrote in the caption.
Her official statement read:
"Fighting COVID-19 is an unprecedented challenge for our global community and the safety and wellbeing of fans should always be the top priority. Health organizations and governments around the world have strongly discouraged large public gatherings for an undetermined period of time. With many events throughout the world already cancelled, and upon direction from health officials in an effort to keep fans safe and help prevent the spread of COVID-19, sadly the decision has been made to cancel all Taylor Swift live appearances and performances this year.

The U.S. and Brazil shows will be rescheduled to take place in 2021, with dates to be announced later this year. Tickets held for each of those shows will transfer to a new show date without action on the part of ticket holders."
RELATED: Taylor Swift Postpones Concerts Until 2021 Due to the Coronavirus
The remainder of the statement instructed fans on how to receive refunds from Ticketmaster if they did not want to hang on to their tickets until 2021.
What is 'Taylor Swift: City of Lover'?
On May 8, Swift announced on social media that there would be a way for fans to watch her in concert soon.
"Excited to announce the City of Lover Concert! We filmed my show in Paris in September and thought it'd be fun to share it with you May 17 at 10p ET on @abcnetwork and available the next day on @hulu and @disneyplus! #TaylorSwiftCityOfLover," Swift tweeted.
Taylor Swift: City of Lover is a concert special with footage from Swift's City of Lover performance in Paris. Swift performed the show in September 2019. During the performance, Swift performed her greatest hits along with multiple songs from her most recent album, Lover. While it's not the same as her Lover Fest shows that were postponed, it will give fans the chance to see Swift perform songs from the acclaimed album.
How to watch the special
The concert special will air on ABC at 10 p.m. EST after the season finale of American Idol. Fans can watch the special on TV or online on ABC's official website. However, to do so fans need a cable subscription.
For Swift fans who do not have cable, there are other options. On May 18, Taylor Swift: City of Lover will be available to watch on Hulu and Disney+.