How to Watch TXT's 'ACT:BOY' Online Concert
On Oct. 3, Soobin, Yeonjun, Beomgyu, Taehyun, and Huening Kai of Tomorrow X Together will put on their first concert titled "ACT:BOY." The concert experience will be streamed online for fans of the K-pop group. Here is how fans of TXT can purchase tickets and watch TXT's online concert, "ACT:BOY."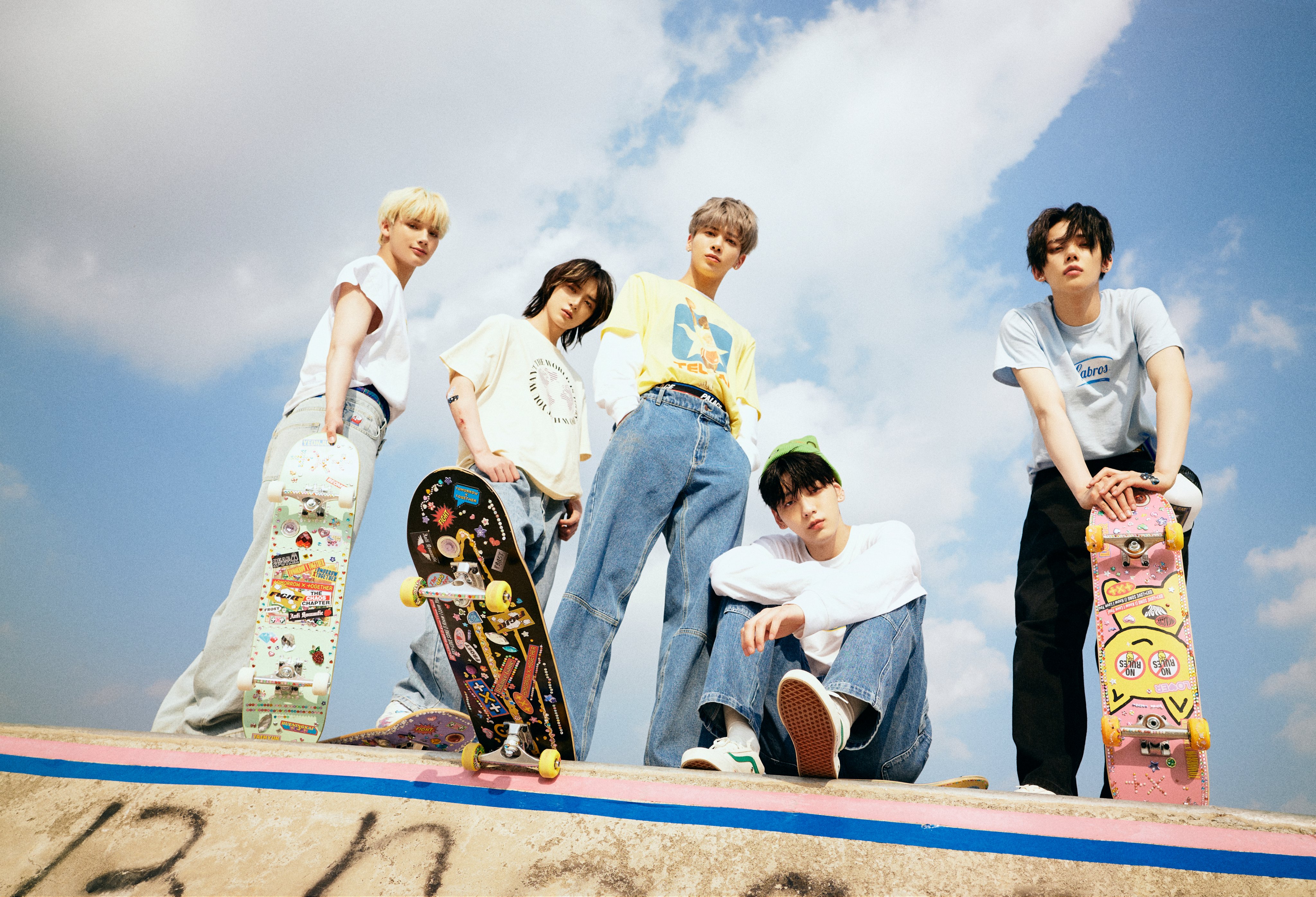 TXT fans must buy tickets to watch the concert
In order to stream "ACT:BOY," MOA must first purchase tickets on Weverse Shop. There are multiple ticketing options to choose from.
Tickets for the concert went on sale on Sept. 17, and MOA will be able to purchase tickets until 4:59 a.m. EDT and 5:59 p.m. KST on Oct. 3.
A TXT LIVE ACT:BOY HD Single-view ticket costs $46.10. With this ticket, fans will receive access to an HD view of the concert's main screen.
For members of TXT GLOBAL OFFICIAL FANCLUB MOA MEMBERSHIP, there is an exclusive ticketing option available. Fanclub members can purchase a TXT LIVE ACT:BOY HD Multi-view ticket for $46.10.
The HD Multi-view ticket is only available for members of TXT's fanclub, and it provides fans with HD access to six screens: the main screen and an individual screen of each member of TXT.
How MOA can verify their concert ticket
When buying tickets, MOA are limited to buying one ticket per account. After purchasing a ticket, fans will be provided with a link to a livestreaming page.
Fans of the quintet must then log into their Weverse Shop account on the streaming site where they will be given the opportunity to verify their ticket.
For watching the concert, two devices are allowed per login. If fans attempt to log in on three devices, the first device they signed in with will immediately be signed out of the concert.
If fans no longer want to attend the concert, they must cancel their ticket an hour before the show starts in order to receive a refund.
What time will TXT's concert start?
TXT's "ACT:BOY" concert will begin streaming at 4 a.m. EDT and 5 p.m. KST on Oct. 3. Typically full-length concerts last between two and three hours including encores.
If fans miss the original livestream or want to watch "ACT:BOY" again there will be a delayed viewing of the concert. The delayed stream will replay at 9 p.m. EDT and 6 p.m. PDT on Oct. 9 and 10 a.m. KST on Oct. 10.
TXT have posted spoilers about the concert
As of right now, the complete setlist for "ACT:BOY" is unknown. However, on the band's official Big Hit Music Twitter account, multiple Easter eggs have been posted for fans to try and solve.
Since debuting, Soobin, Yeonjun, Beomgyu, Taehyun, and Huening Kai have released two album series and a standalone EP. 
Most recently, TXT completed their The Chaos Chapter album series, which consisted of the studio album The Chaos Chapter: FREEZE and the repackage album The Chaos Chapter: FIGHT OR ESCAPE.