'How To With John Wilson' Brings the Awkward Spirit of 'Nathan For You' to HBO
The 2020 HBO series How To with John Wilson is a brand new take on the awkward comedy seen in shows like Nathan For You. What is the new HBO show about?
'How To with John Wilson' shows off irreverent, observational comedy in its 6 episodes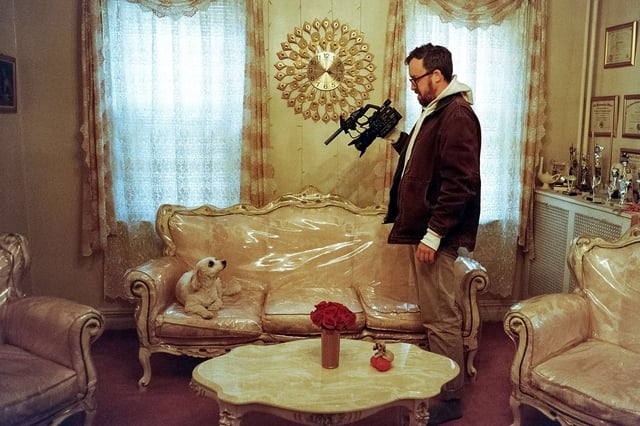 According to a recent HBO press release, their new show How To with John Wilson comes from documentary filmmaker — John Wilson — who "made his HBO debut as writer, director, cameraman, executive producer, and narrator of the six-episode docu-comedy series."
HBO calls How To an "odyssey of self-discovery and cultural observation." In the show, Wilson travels around New York City — and sometimes, around the country — looking for answers to his elusive "how to" questions.
The How To star offers relatable advice like, "How To Improve Your Memory," (episode 3), but also dives into slightly more abstract topics such as "How To Put Up Scaffolding" (episode 2).
"The awkward contradictions of modern life are eased by Wilson's candid, unpolished commentary," the statement continues.
The highly observant host/narrator, who gives advice and is awkward for comedic effect — is highly reminiscent of Nathan For You. (Which makes a lot of sense, consider Nathan Fielder is an executive producer on How To.)
Both Nathan For You and How To With John Wilson start out with a fairly basic, mock reality-show premise, then take you on an unexpected journey that exposes more about human behavior, social psychology, and the power of the camera, than you ever expected. And they both happen to be really funny.
While How To With John Wilson has its a distinct, fresh voice, Fielder's influence can be felt throughout.
John Wilson explains the 'Nathan For You' creator Nathan Fielder's involvement in the HBO show
In an interview with GQ, Wilson explained that the structure behind his How To episodes, like the pilot, "How To Make Small Talk," are based on an "independently-produced" web series he did years ago.
Fielder, the mastermind behind the comedy series Nathan For You, saw some of Wilson's work and liked it. After they met up in New York, Fielder approached Wilson about making a TV show. As an executive producer on How To, the Nathan For You star was super involved in every step of the process. Wilson told GQ:
During the pilot, we were just at it every single day together. He was there in the van following me a lot of the time. Both Michael [Koman, executive producer] and Nathan, they were my compass for when I didn't really know what to do with production stuff. They [are] really good storytellers and Nathan is concerned with reality in the best possible way.
Fielder also brought his expertise to post-production.
"… during the edit, we were editing together every single day for hours every day, once COVID started, on Zoom," Wilson explained. "Like weeks and weeks and weeks together." That's also where the comedic voice of How To with John Wilson really came together. He continued:
That's some of the most fun that both he and I had, is in the edit. I get excited because I like making jokes over all this funny footage that I finally got time to sit with. He loves to zoom out and look at the larger picture of the emotional beats of the episode and make sure that the logic is airtight.
'How To with John Wilson' is getting a season 2 on HBO
According to the HBO press release, the network "has renewed the … series How To with John Wilson for a second season."
HBO Programming's Executive Vice President, Amy Gravitt, shared:
John's lens is so deliberate and dear. Seeing the audience connect with How To has been an absolute joy. We're eager to see what 2021 has to offer with him behind the camera.