How Tom Selleck's Daughter, Hannah Margaret Selleck, Made a Name For Herself
Tom Selleck is best known today for starring as Frank Reagan in the police drama Blue Bloods. Before landing a role in this primetime hit, he starred in Magnum, P.I., Three Men and a Baby, Quigley Down Under, and more. He remains a household name and one of Hollywood's most well-known actors. However, he isn't the only one in the family who has made a name for themselves.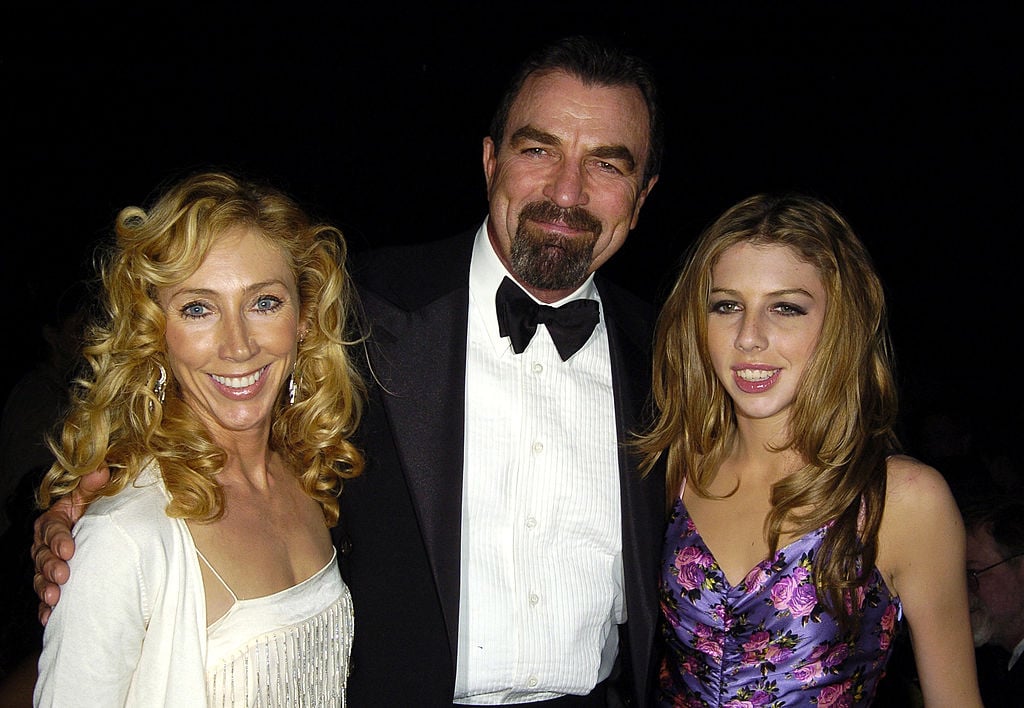 While Tom Selleck's daughter, Hannah Margaret Selleck, may not be a showbiz girl, she is quite well-known in the equestrian community. She doesn't compete on the screen for Emmys and Oscars; instead, she competes on horseback, and she has won multiple medals for such since choosing to go down this career path. 
RELATED: 'Blue Bloods' Star, Tom Selleck Opens Up About Taking a Break From Fame After 'Magnum P.I.'
Hannah Margaret Selleck: The road becoming a champion horseback rider 
Hannah never desired the glamour tied to a life in the spotlight, at least not in the Hollywood sense, as News.Amomama notes. She began training on horseback at a young age. Selleck stayed in school, yet her free time was spent at the Foxfield Riding School in Westlake Village, California. 
Selleck began learning the tricks of the trade at Foxfield at 16 years old. However, she had already been grooming, riding, and spending time with horses for years; she loved spending time with animals, which helped her choose between ballet and horseback riding a few years prior. 
RELATED: 'Blue Bloods:' Is It Time for Frank Reagan to Retire?
Hannah began winning medals pretty early on, and she took home medals at the 2008 North American Junior and Young Rider Championships. She also won medals the same year at the Platinum Performance / U.S. Equestrian Federation. 
Though she kept competing at the amateur level, and a career in horseback riding looked promising, she still chose to enroll in college (as opposed to skipping out on the four-year education). She studied at Loyola Marymount University, which led to a brief change of heart before she found herself back on the saddle. 
Hannah Margaret Selleck tried PR on for size 
Hannah Margaret Selleck received a Communications degree while studying at Loyola Marymount. She then went on to accept an internship at a public relations firm in Beverly Hills, California. She was there for six months, before returning to her horses. 
After her internship, as News.Amomama explains, she went and worked for her horseback riding coach, becoming an assistant trainer to newbies looking to learn how to ride horses. 
Hannah Margaret Selleck — with a little bit of help from her Hollywood father — went on to establish a facility for breeding and grooming competition horses. The name: Descano Farm.
Today, most of Hannah Margaret Selleck's attention is on maintaining Descano Farm and running the business she and her father worked to develop. Though she may not be famous among Hollywood elites, she remains well-known in the horseback riding community. And, she (as well as her farm) boasts quite the positive reputation