How Tom Selleck's Son, Kevin Selleck, Rose to Stardom Before Disappearing From Hollywood
How 'Blue Bloods' star Tom Selleck's son, Kevin Selleck, rose to stardom before completely disappearing from the spotlight.
Tom Selleck is best known today for starring as Frank Reagan in the primetime drama Blue Bloods. Before taking on this character, the actor starred in Magnum, P.I. (catalyzing his ascension to A-list status), Three Men and a Baby, Mr. Baseball, Las Vegas, and more.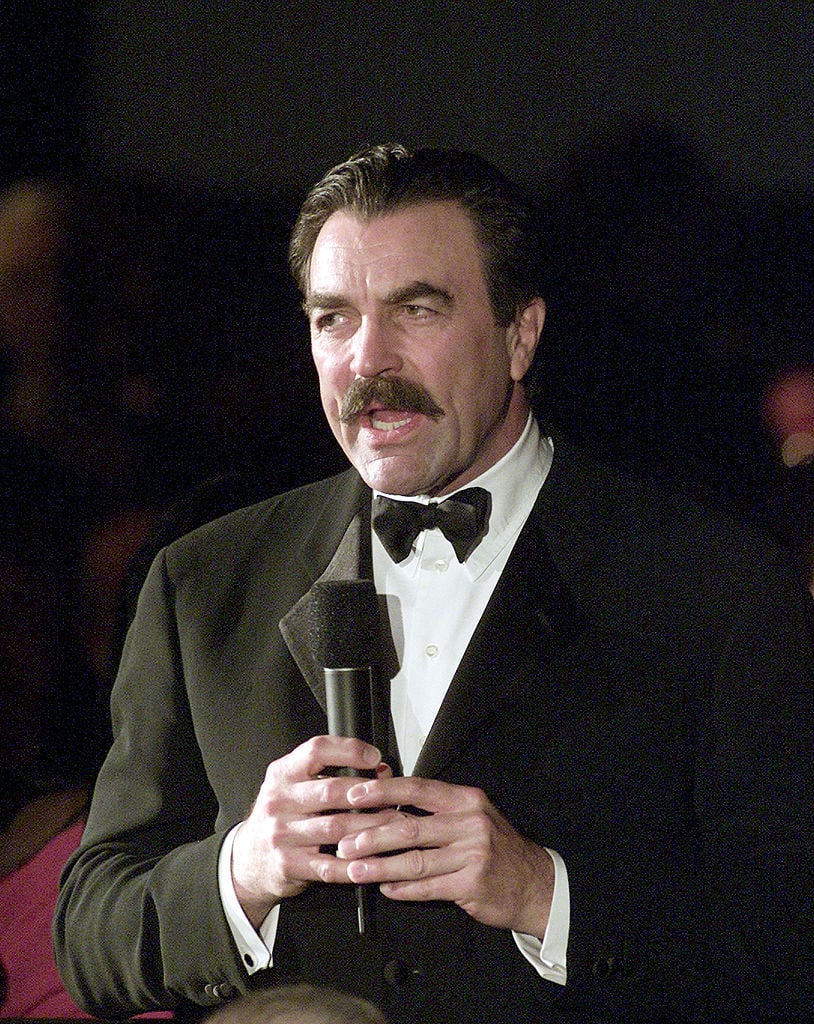 Tom Selleck has been in Hollywood for quite some time now, and he shows no signs of leaving showbiz behind. However, his son, Kevin Selleck, who the Blue Bloods star adopted when he married Jacqueline Ray in 1971, seems to have largely disappeared from the spotlight. 
Back in the 90s, Kevin Selleck was quite well known. So, how did Kevin Selleck become famous? While Tom Selleck's legacy will be his on-screen career, Kevin Selleck is more likely to be remembered for his contributions to the music industry. He was part of a band that experienced success early on.
Kevin Selleck and Tonic 
In 1993, Kevin Selleck and four other men formed the band Tonic, as AnswersAfrica notes. Emerson Hart was the lead vocalist and rhythm guitarist. Jeff Russo performed backup vocals and was the band's lead guitarist. Dan Lavery and Dan Rothchild were both on bass guitar (and did some backup vocals), while Kevin Selleck was on the drums. 
In 1996, the band released their debut album, Lemon Parade. The album was quite the success, as three hit singles emerged as a result: "Open Your Eyes," "If You Could Only See," and "Soldier's Daughter." The album later went Platinum after several of its numbers were at the top of the Billboard charts for weeks on end. 
Talk about success right out of the gate! Unfortunately, the early success likely catalyzed some tension, as arguments between the band members quickly ensued. Kevin Selleck soon departed the band, citing personal issues as the reason for his exit.
Earlier in life, Kevin Selleck was sent to the Betty Ford Rehabilitation Center for drug addiction, yet reports do not indicate whether drug usage had anything to do with the falling out and/or Selleck's eventual exit from the band. Kevin Selleck later took a shot at the music industry once more with help from another friend, but his second venture never really made it off the ground.
Yet, Kevin Selleck's Hollywood career extends a little bit outside music, as Tom Selleck managed to get his son some gigs. 
Kevin Selleck, 'Magnum P.I.', and 'Scream'
Kevin Selleck, prior to his work in the music industry, appeared in an episode of Magnum P.I., largely thanks to a little help from Tom Selleck. He starred in the episode "Infinity and Jelly Doughnuts" as a grandson. Yet, acting was probably not as much of a passion for Kevin Selleck, as his work on Scream was behind the scenes.
In 1997's Scream, Kevin Selleck's song "Eyes of Sand" plays, as the actor wrote the soundtrack for the production. Today, little is known about Kevin Selleck and his career. He seems to have removed himself from the spotlight. He is married to Annabelle Selleck, yet information surrounding their romantic life and family remains limited.