How 2 'Outlander' Stars Turned Their Real-Life Bromance Into a Spin-Off
'Outlander' stars Sam Heughan and Graham McTavish have been good friends for years. Here's how the two actors are turning their bromance into a Starz spinoff series.
As Jamie Fraser and Dougal MacKenzie, Outlander stars Sam Heughan and Graham McTavish are known for their contentious relationship on the show. But while they may not get along on-screen, the two are actually great friends in real life. In fact, after years of working and traveling together off-set, Heughan and McTavish are turning their bromance into a spinoff for Starz.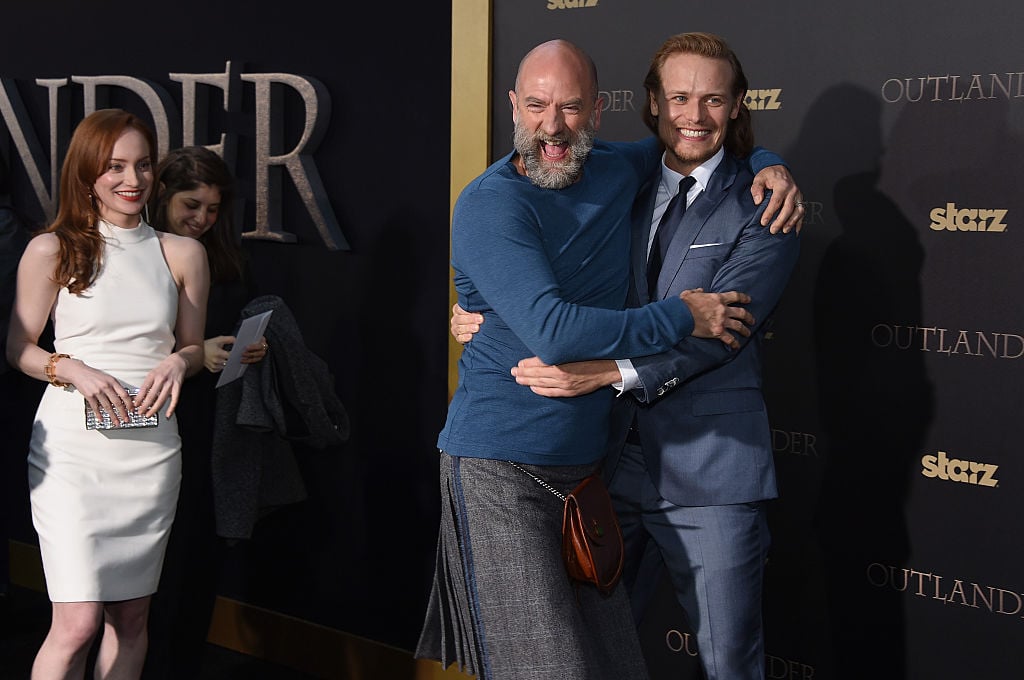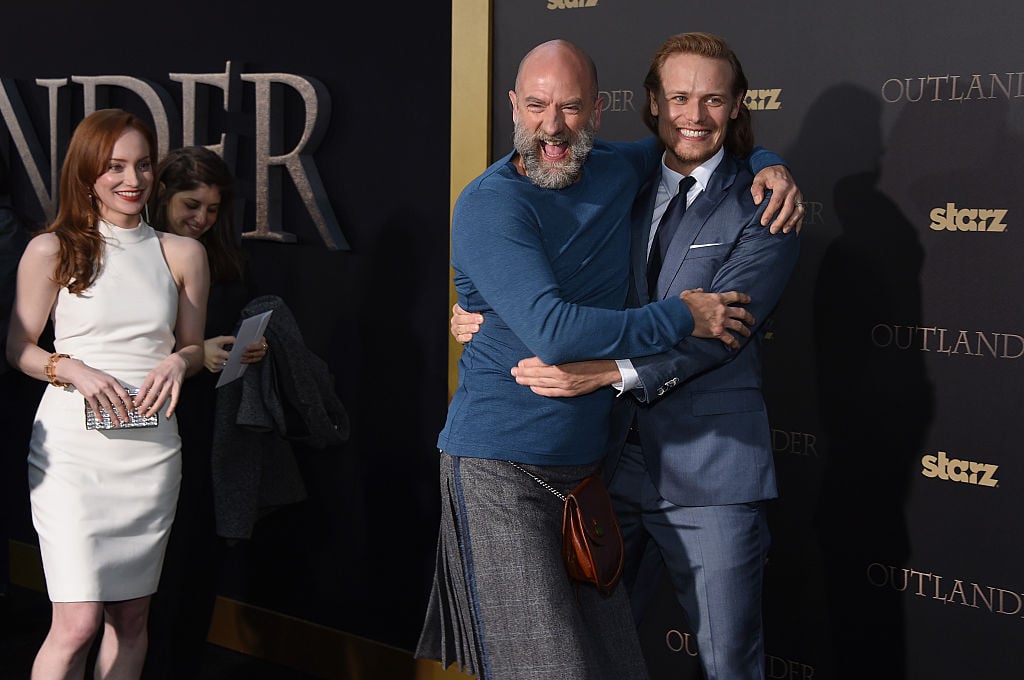 Sam Heughan and Graham McTavish became close friends while working on 'Outlander'
Heughan and McTavish have been part of the Outlander family since the very first episode. The two Scottish actors spent a lot of time together behind-the-scenes during the show's early years when the storyline revolved around Jamie's Highlander family. And in a 2019 interview with Brief Take, McTavish explained that those first few seasons really cemented their friendship. 
"We are very tight-knit, we're very close. And Outlander is a community of actors that was very much part of that 'no a**hole' policy,'" said McTavish. "We all had to be with each other – day in, day out. And especially in those first two seasons, the Highlanders would be together all the time. If there'd been one of us, for want of a better term, was a bit of a d**k, it would have been a very unhappy experience. But yeah, we all enjoyed it."
They worked on a podcast together
In the spring of 2019, McTavish and Heughan announced they were working on a podcast together called Clandlands, in which the two friends would tour Scotland and learn more about its rich history and culture. When talking to Oprah Magazine, Heughan said that he and McTavish came up with the idea for the podcast because they wanted to learn more about the Highland culture they were portraying on-screen.  
"I've always been interested in Scotland's history, the clans, and the culture," said Heughan. "We have such huge tourism from Outlander. We just wanted to sort of go on that adventure as well and bring some of that to people. Because it's part of the show that we don't get to explore anymore as the show has moved on."
McTavish and Heughan are getting their own Starz spinoff
Droughtlander might be a little longer this year. But Heughan and McTavish are giving fans something new and exciting to enjoy while they wait.
The actors announced that they are starring in an Outlander spinoff for Starz called Men in Kilts: A Roadtrip with Sam and Graham. Like Clanlands, the series will follow the friends as they explore the history and culture of their home country.
"It's a really fun, light-hearted adventure around Scotland," Heughan announced on Good Morning America. "We're really dipping into Scotland as the country that we obviously know through working on Outlander. But actually learning more about the food the drink, the people, the stories."
The actor joked that he will put McTavish into all kinds of difficult situations, like throwing him in water and pushing him into a kayak. He added that their close friendship, and back and forth dynamic, is what will make the series an entertaining watch.
Men in Kilts: A Roadtrip with Sam and Graham will air with eight half-hour episodes. But an official premiere date has yet to be announced.