How Uma Thurman Reacted to Fall Out Boy Using Her Name
"Uma Thurman" is one of Fall Out Boy's most popular songs. How did Thurman react to the use of her name in the song?
Fall Out Boy released a classic rock-style song in 2015 that reminded Pete Wentz about one of Uma Thurman's characters, so the band named the song after her. This raises some questions. For example, did Fall Out Boy ask Thurman permission to use her name? And what does Thurman think of the song?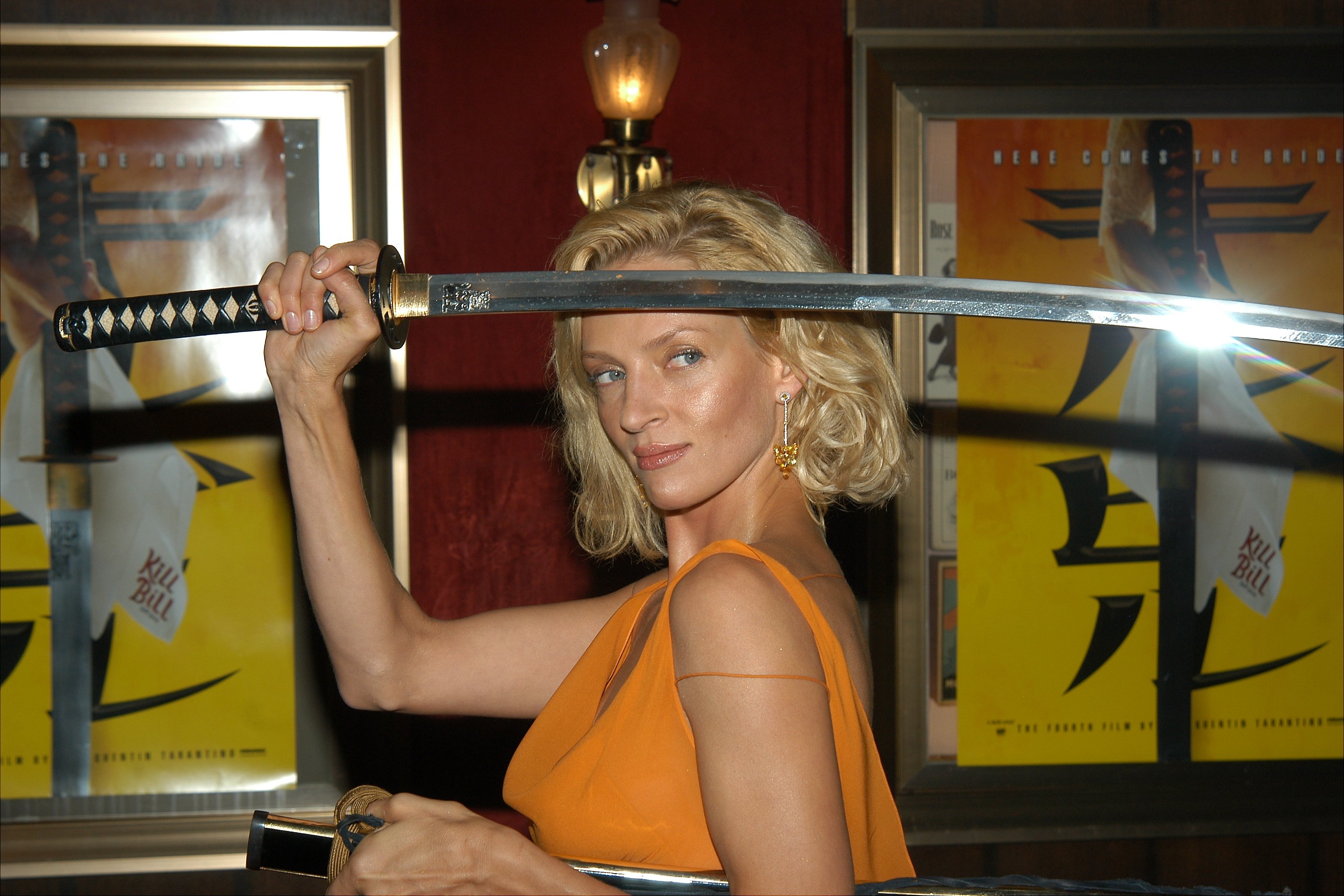 How Fall Out Boy drew from classic television to create an iconic track
Fall Out Boy are known for writing quirky songs that reference everything from Sixteen Candles to Britney Spears' "Oops!… I Did It Again." With "Uma Thurman," the musicians wrote a song that incorporated part of the theme song of the wacky 1960s sitcom The Munsters. Ultimately, rather than making this track about The Munsters, they named it after Thurman because the track's sound reminded people of Dick Dales' theme for Pulp Fiction, one of Thurman's more popular movies.
"Uma Thurman" includes what appears to be references to scenes in Thurman's films. Wentz said the track reminded him of one of Thurman's roles in particular.
"The thing that I like about a lot of the characters Uma Thurman has played is that she picks these quirky, yet powerful roles," Wentz told Billboard. "When we were writing the song, I'd play it for people and a lot [of] them immediately thought Pulp Fiction. But to me, I felt like it was more her character in Kill Bill. It's iconic, vengeful…that's the character I thought of when we were writing the song." The track inspired Fall Out Boy to reach out to Thurman.
"The Uma Thurman melody idea came up, and we were like, okay, now we'll reach out to Uma and see if she's down with us doing this because otherwise we're going to have to go back to the drawing board and figure it out," Wentz said.
How Uma Thurman and the public reacted to the song
Thurman approved of the use of her name in the song. However, Wentz said he didn't know whether she liked the song. In an interview with The Hollywood Reporter, Thurman opened up about the track.
"I'm so flattered, it's so nice," Thurman said. "On the nice list! It's incredibly chivalrous; no one ever asks permission for anything anymore, you don't even expect it." Thurman liked Fall Out Boy's song — but did the people of the United States?
"Uma Thurman" reached No. 22 on the Billboard Hot 100. Fall Out Boy reached higher peaks before. For example, the songs "This Ain't a Scene, It's an Arms Race," "Sugar, We're Goin' Down," and "Centuries" all reached the top 10. However, "Uma Thurman" is still one of Fall Out Boy's more popular singles.
In addition, "Uma Thurman" was one of the relatively few rock songs to become a hit in the 2010s. That proves the odd combination of The Munsters, Fall Out Boy, and Kill Bill pleased the public as much as it pleased Thurman.