How Was Janis Joplin Discovered?
Janis Joplin will live on throughout history, as each famous number she recorded in her life comes blasting through the car radio, reminding listeners of the '60s, of Woodstock, of good ole rock 'n' roll. Joplin was a trendsetter — a musician filled to the brim with talent — who left us way too soon. 
Janis Joplin is most famous her songs "Me and Bobby McGee," "Piece of My Heart," "Ball and Chain," "Cry Baby," "Mercedes Benz," and more. Her songs have since been recorded by the likes of Melissa Etheridge, Amy Winehouse, Kris Kristofferson, and more.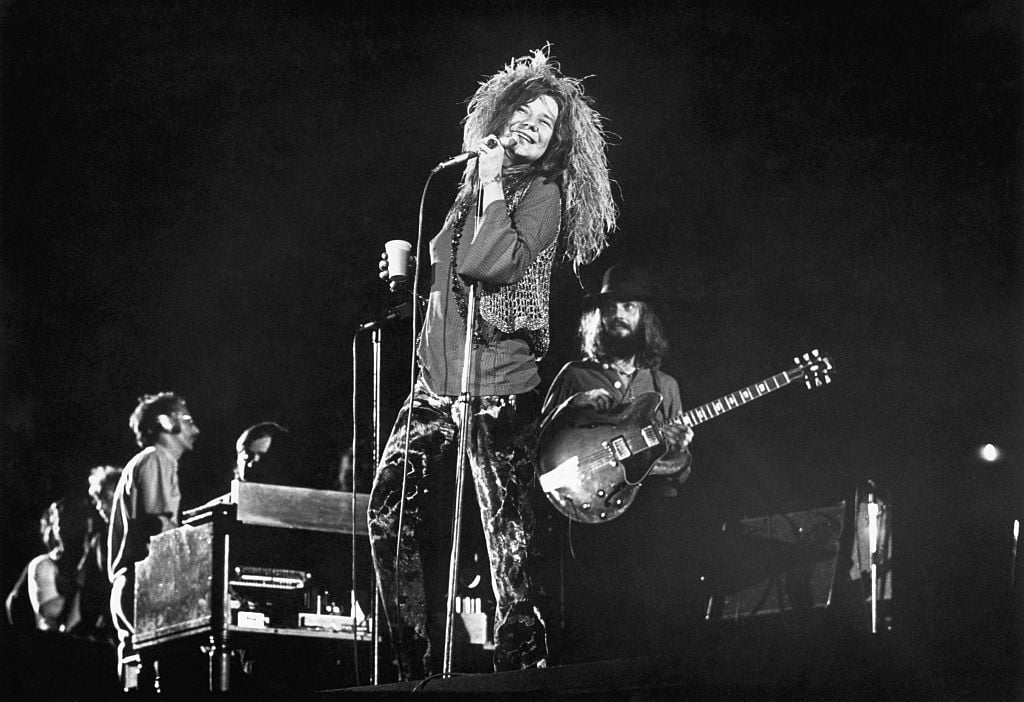 Joplin is a legend to everyday folks and musicians alike. The question is: how was she discovered? Who gets the credit for bringing Joplin into the limelight to grace audiences with her lyrical talent and vocal roar? 
The early years
Janis Joplin was born in Port Arthur, Texas in 1943; her career took off 23 years later when she joined the band, Big Brother and the Holding Company in 1966. So, what happened in between? Who discovered Joplin?
Port Arthur, Texas was too small for Joplin; the community confined the aspiring singer who dreamed of something more, something bigger. However, Joplin continued to sing in her church choir, as Biography.com notes, and showed promise as a vocalist from a very young age. 
After she finished high school at Thomas Jefferson High — where she was teased and bullied for rebelling against the status quo concerning female fashion — she enrolled in a tech school in Beaumont. 
While enrolled, she spent time with a few guy friends who shared her interest in jazz and blues, and they spent more time drinking and partying than going to class. Joplin would go on to try another college before finally moving out west to Los Angeles, California. 
Janis Joplin takes her first big swing at a musical career 
Joplin tried to break away and lead a bigger life in California in 1961; however, she failed. She wound up returning to Texas in 1962 to study art at the University of Texas at Austin.  
Joplin soon began performing at Folksings (casual musical gatherings open to all performers) in Texas in 1962. She impressed a lot of students and ditched school in 1963 to head back to California. This time, she went to San Francisco, but her second venture to the West didn't pan out either.
Joplin then jumped around a bit, visiting New York, until returning to Texas. Joplin decided to lead a more conservative lifestyle for a while when she returned, as the partying, drugs, and music were a bit too much on her. She didn't return to music until 1966. 
Joplin gets her big break 
Janis Joplin returned to the music scene, knowing it was her destiny, in 1966. A friend, Travis Rivers, recruited her to audition for the psychedelic band, Big Brother and the Holding Company, based in San Francisco. The band was quite big in San Francisco at the time, and Joplin landed the gig. 
After hearing the band perform in Monterey, Columbia Records President Clive Davis decided he wanted to sign them. As the band's stardom climbed, and Joplin's reputation within the band grew, she began to feel held back, and she made the difficult decision to leave the group. Joplin would go on to release two solo records — the latter of which would prove to be her big break, and her last album. Her most famous final album, Pearl, features "Mercedes Benz," "Me and Bobby McGee," and "Move Over."