How to Watch the 2021 'Under Wraps' Remake and the 1997 Movie
Although Disney's 'Under Wraps' remake will stream soon, the 1997 original isn't streaming on the same platform.
Longtime Disney fans rewatch their favorite Disney Channel Original Movies for the Halloween season. Disney+ now has its "Hallowstream" available to all subscribers; It includes classics like Hocus Pocus and Halloweentown. And now, the Under Wraps 2021 remake will stream on Disney+ soon. But what about the 1997 film?
Here are the details on how to watch both Disney Halloween movies.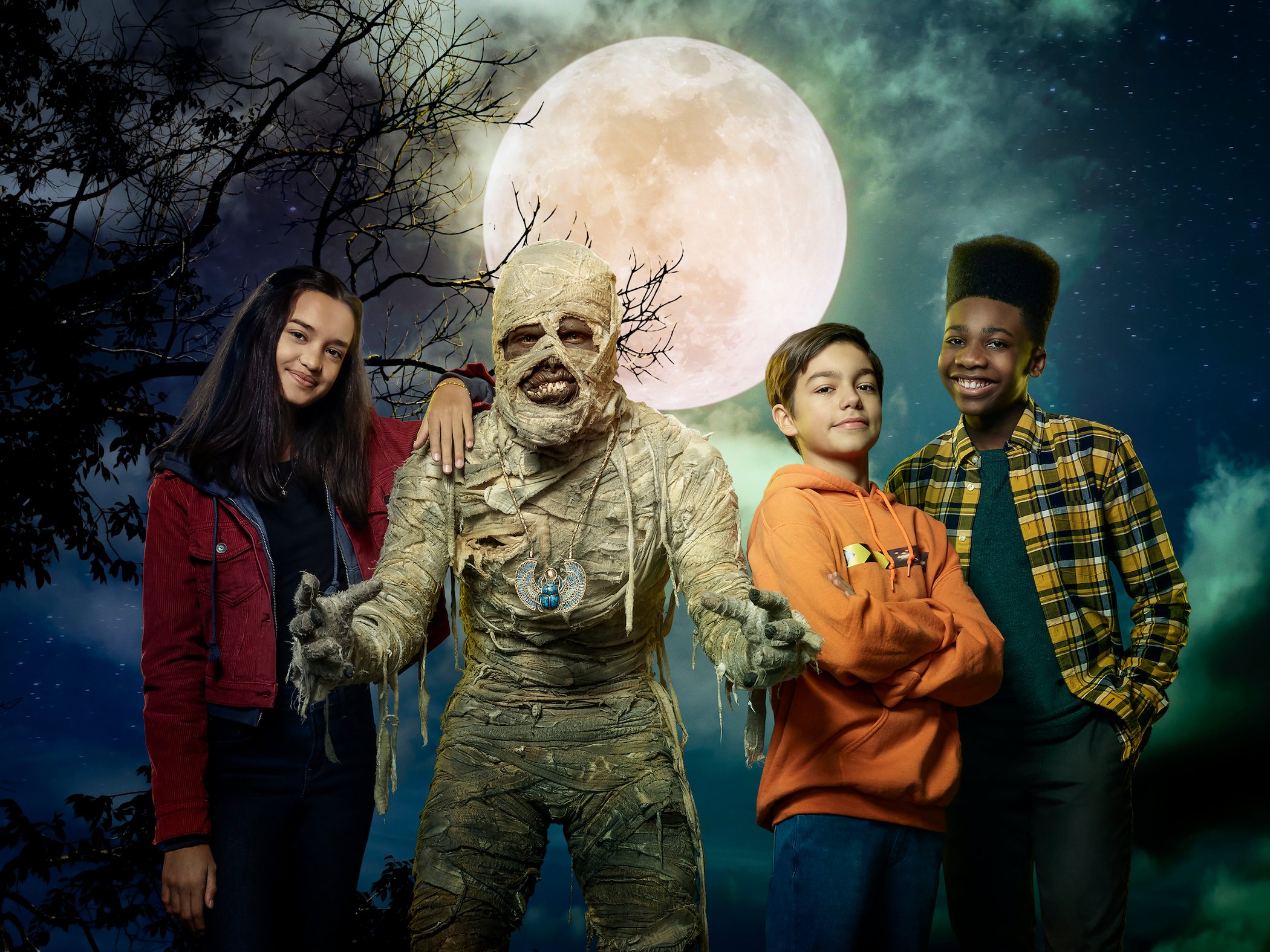 The 2021 'Under Wraps' remake premieres on Disney+
Since practically any new Disney movie will be on Disney+, subscribers aren't surprised that the 2021 Under Wraps will stream too. However, it did not make its debut on the platform. Under Wraps premiered on Disney Channel on Oct. 1, 2021.
The original 1997 Under Wraps follows Marshall, a monster-loving pre-teen, and his friends Amy and Gilbert. They stumble across an Egyptian mummy, who awakens from the power of a magical amulet and the moonlight's alignment. The three friends call their mummy friend Harold. And they now have to help him evade Mr. Kubat, who wants to sell Harold.
The 1997 movie starred Mario Yedidia, Adam Wylie, Clara Bryant, and Bill Fagerbakke (known as the famous Patrick Star from Nickelodeon).
The Under Wraps remake focuses on the same characters and plot. The only difference is the cast, which includes Malachi Barton, Jordana Largy, and Phil Wright. Disney+ subscribers can stream the remake on Oct. 8, 2021.
Where to watch the 1997 'Under Wraps' movie
Some fans of the original flick feel uncertain about the remake. But director Alex Zamm explained how he remained "faithful" to the 1997 movie in an interview with Coming Soon.
"I grew up with it and I feel very privileged to introduce this story to a new generation. I'm a huge fan of monster movies, but I wanted to really find more and more moments to humanize Harold. So the whole Roomba sequence and the honey and him in the mirror were chances to find new colors for Harold to play. So instead of him just grunting. He was always gonna be a fish outta water, but it was really fun to have him be at odds with the modern world in different ways. We kept certain beats like him being a fish [out of] water and going into the world."
Although the 2021 Under Wraps will stream, the 1997 movie will not. It's not available on Disney+, and the company hasn't announced whether it will send Under Wraps to its service. And yet, Disney is developing a Haunted Mansion reboot while Disney+ still holds the 2003 original starring Eddie Murphy.
Depending on demand, Disney could release the 1997 Under Wraps onto its platform. But the company might also wait until the reviews are in for the remake.