How Wendy Williams' 'Masked Singer' Performance Became a Viral Trend on TikTok
Popular TV host Wendy Williams competed on season 4 of Fox's reality show The Masked Singer. Dressing up as a pair of red lips, Williams performed the song "Native New Yorker." However, unlike some celebrities that compete on The Masked Singer, the talk show host stumbled and cackled her way through it — while the show's hosts and audience members were dying of laughter. Since that performance, TikTok users picked up Williams' hilariously-performed song and made it into a viral audio on the app.
Wendy Williams' 'Masked Singer' performance is so on-brand for the talk show host
Williams' performance on The Masked Singer, the competition series on which famous people dress up in identity-obscuring costumes, is nothing less than iconic. Though her identity was revealed on Oct. 28, 2020, the Wendy Williams Show host's song will go down in show history as one of the most memorable.
Part of her performance was clipped out and turned into a TikTok audio, which users can put behind their videos.
In the TikTok sound, we hear Williams sing a bold "yeah," followed by her own hype-up, "a little vampin'," and some rather off-tone "ooh"s, then followed by the TV host's recognizable laugh. Williams tries a few more vamps, while continuing to laugh at herself, hard — so hard, that she snorts. Which, of course, makes her laugh harder.
"And guess what?" she says, attempting to get back on track with the lyrics. However, she finishes off the song still cackling at her own performance. It's perfectly hilarious, humble, and on-brand for Williams — who we can't say is exactly known for her singing talent.
Because Gen Z can turn anything into a meme, the sound has blown up on the app, now having been used by over 36,000 TikTok users.
However, unlike some viral trends on TikTok, Williams' Masked Singer performance encompasses a wide range of comedic takes.
As Insider reported: "While the audio has become popular, it's not limited to any single meme and has become a bit of a catch-all for a variety of content."
RELATED: Here's How Wendy Williams Feels About Getting Kicked off 'the Masked Singer' After One Performance
How Williams' take the song 'Native New Yorker' became a TikTok trend
Some of the most popular videos that use the audio include: celebrating President-elect Biden's win; cursed images of Williams "that haunt" that TikTok creator's "camera roll"; worrying about not understanding chemistry class; presidential election stress; and buying things online that look different in person.
Some videos just celebrate the audio itself, with creators lip-syncing along with Williams (also including the snort, of course).
One creative soul wrote out the musical notes — and the words — associated with each line Williams sings (also including the snort, of course).
Another creator made a Google survey using the words to the song. Yet another TikTok user rated each line of the song, including the "ooh"'s, numbering each phrase 1-15. The Nebraska Humane Society's TikTok account even jokingly renamed some of their dogs up for adoption as: "a little vampin'," "ooh ooh ooohh," "*snort*," "and guess what," etc.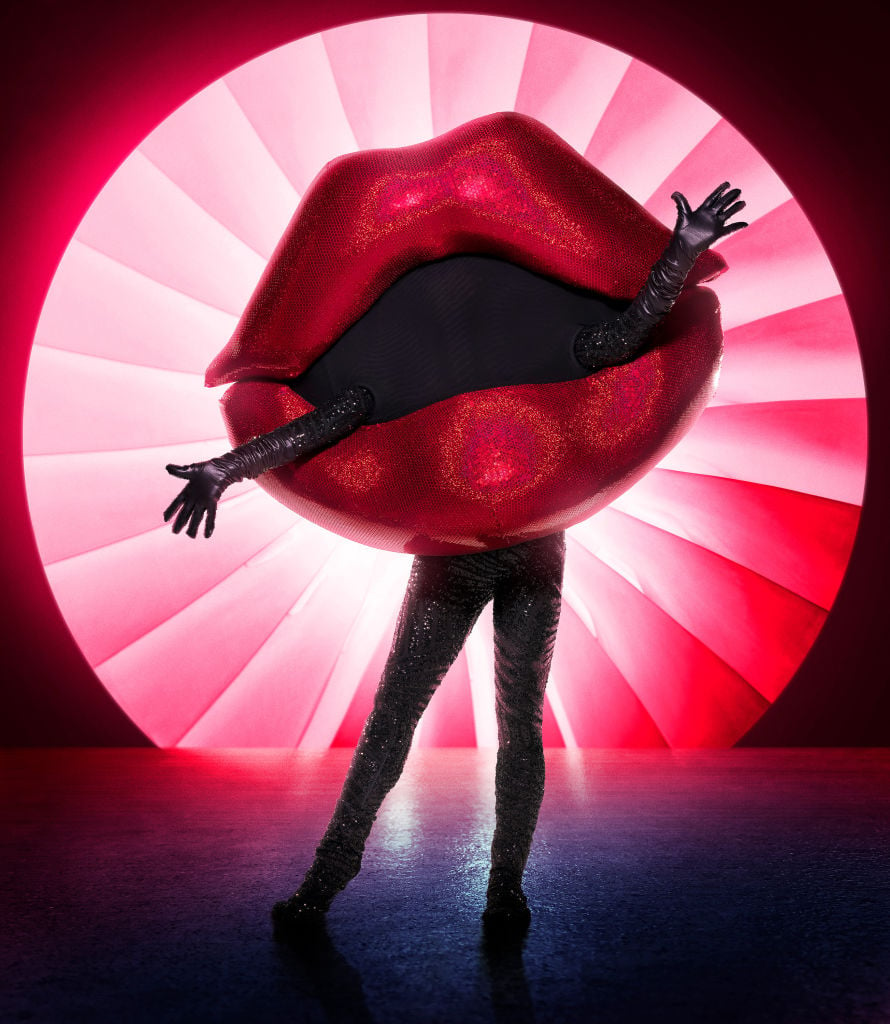 RELATED: Wendy Williams Mortified an Audience Member on Her Show: 'Don't Be Disrespectful'
So, it's a smorgasbord — though the general sentiment trends towards the creators making fun of themselves or the U.S. electoral system. But also, these young TikTok users are simply living in the joy that is Williams in that performance.
One TikTok user called it "quite possibly the most satisfying compilation of noises I've ever heard."
Many TikTokers — and Masked Singer fans all over the internet — love how much fun Williams was having on that stage. Clearly, the Wendy Williams Show host wasn't taking herself too seriously — and all the "vampin'" and chuckles at her own singing make it so enjoyable to watch. And listen to — which you can do all over TikTok.
"Adding the sound to any kind of video will immediately give it a veneer of both irony and joy," Insider wrote.