How Will Smith Described Marriage Counseling with Jada Pinkett Smith: 'It Creates a Dark Moment'
Superstar couple Will Smith and Jada Pinkett Smith are often in the headlines. While their acting roles get publicity, the couple's relationship is usually the main topic under scrutiny.
Smith opened up about seeking marriage counseling at one point and how the process made the pair face some difficult truths.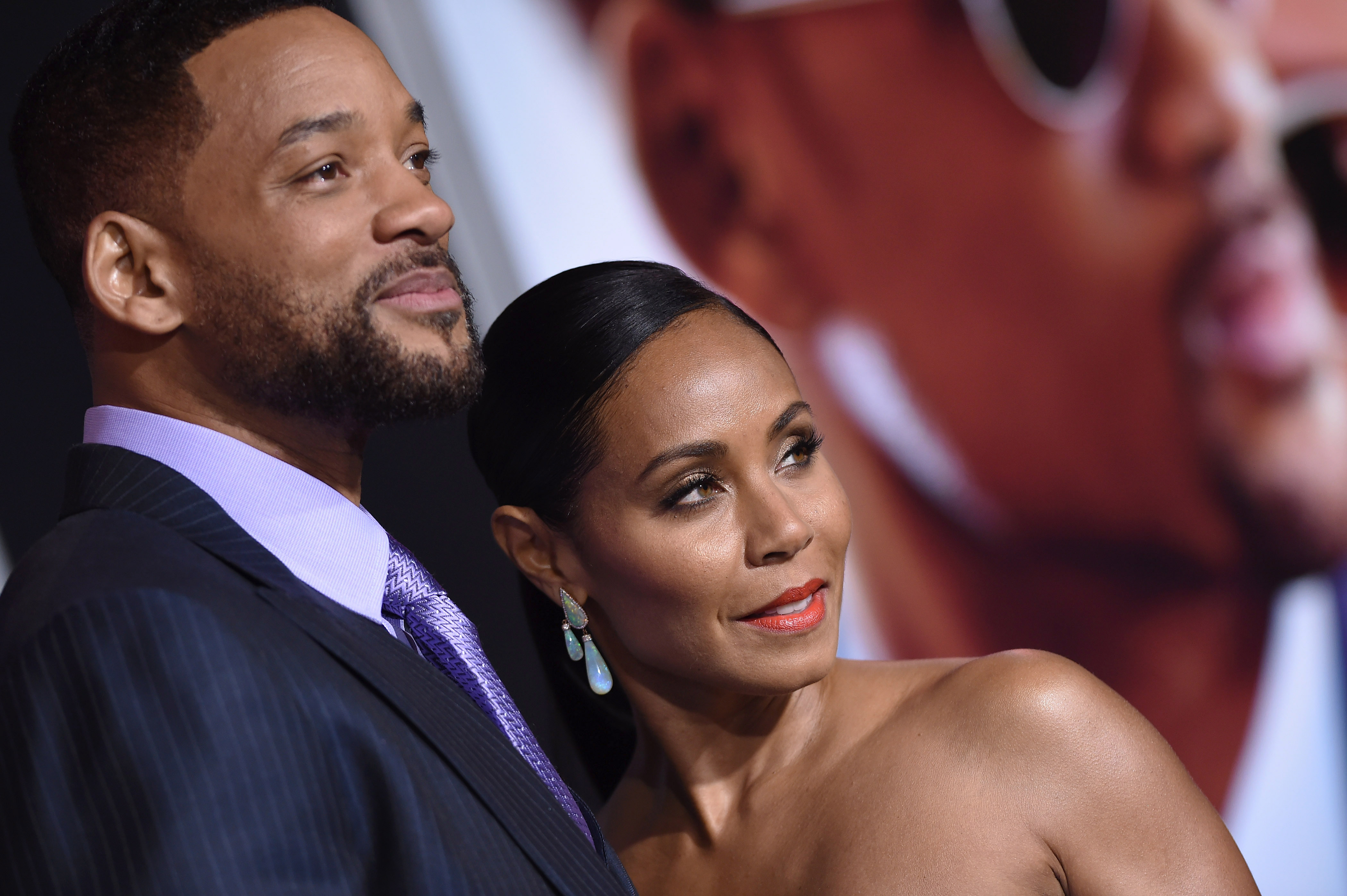 Will Smith and Jada Pinkett Smith don't use the terms 'husband' and 'wife'
The Hollywood heavyweight couple recently revealed many personal details about their lives on Pinkett Smith's Facebook Watch Series Red Table Talk. After news of the Girls Trip star's previous relationship with August Alsina hit the tabloids, Smith appeared on the show to have a heart-to-heart on the air with his longtime mate.
While rumors of the couple having an open marriage have swirled for years, neither have ever confirmed the gossip. Yet the pair decided to come up with a new term for marriage that would better suit their status.
"We talk about redefining our relationship, going from calling ourselves married to becoming life partners," Pinkett Smith said, according to USA Today. "We have all these expectations. 'Oh, this is what a husband is. This is what a wife is.' I started dissolving all the ideas and expectations and labels."
Now referring to themselves as life partners rather than husband and wife, they continue to substitute the word marriage with life partnership.
The Smiths go to therapy
For years, speculation on the Smiths' relationship was material for the tabloids but stories that surfaced were never confirmed. In 2016, Smith revealed the couple sought marriage counseling and discussed the painful process of restoration.
"What happens in a marriage once you do counseling, the truth comes out," the Focus star shared, according to The Sun. "And you sit across from your wife and you've said all of your truth and she has said all of her truth. You look at each other and you can't imagine you could ever possibly love each other again now the truth is out. It creates a dark moment."
While the full disclosure between the pair was challenging, Smith realized it was necessary to salvage their bond.
"For me it's the dark before the dawn," the Oscar nominee revealed. "When the truth comes out and people have to say who they are and what they think, you get to know who they are. I think that's the cleansing before you get to the other side that is understanding and moving forward in our relationship."
Will Smith pays tribute to his life partner on 20th anniversary
The Smiths have clearly overcome some obstacles throughout their almost 23-year union. In honor of hitting a milestone anniversary, the Men in Black star took to Instagram with a special message in 2017.
"20 Years Ago Today we held hands and walked naively down that aisle," Smith wrote on Dec. 31, 2017, alongside his wedding pic with Pinkett Smith. "Here's what I've learned since. Love is Like Gardening… I have learned to focus on HELPING you to BLOSSOM into what YOU want to be (into what you were born to be)… Rather than Demanding that you become what my Fragile Ego needs you to be."
The Hitch actor shared his joy in inspiring Pinkett Smith to reach her goals rather than focusing on himself.
"I've learned to take pleasure in Nourishing YOUR dreams… Rather than wrestling with you to Fulfill my Selfish Needs & Satiate My Insecurities," Smith revealed. "Happy Anniversary, My Queen! I am forever Devoted to Nurturing your Deepest Truth."
Red Table Talk is available on Facebook Watch and iHeartRadio.