Howard Stern Earns $90 Million a Year, Is the Highest-Paid Radio Host in America
A new report alleges Howard Stern is a cheapskate who treats his staff poorly. But the legendary shock jock earns millions every year.
Howard Stern earns millions every year thanks to a lucrative contract with SiriusXM. But the controversial shock jock and self-proclaimed "king of all media" is a miser who doesn't support his staff, insiders told the New York Post in a Dec. 12 report.
"Stuttering John" Melendez, who worked as an on-air personality with Stern from 1988 to 2004, told the paper that the high-profile DJ didn't bother to offer in-person condolences when longtime Stern staffer Scott Salem's wife died in 2018. Nor did he contribute to a GoFundMe set up to help pay for her cancer treatments, according to the Post. Meanwhile, Steve Grillo shared that he spent six years working as an unpaid intern for Stern in the 1990s, a situation he now describes as "slave labor." One anonymous industry insider claimed Stern was "worse than Ellen [DeGeneres]." 
Howard Stern is one of the top 10 highest-paid celebrities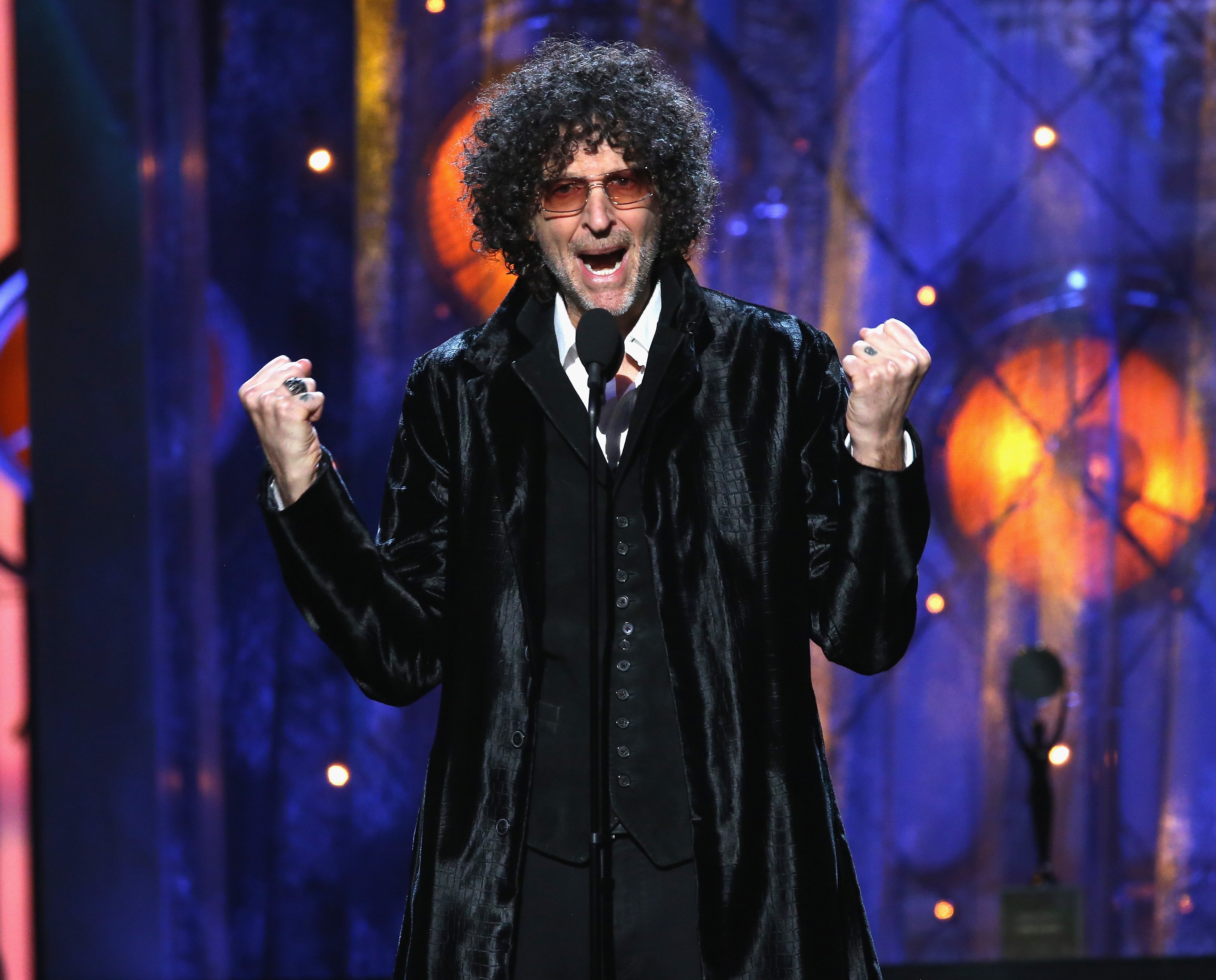 The supposedly Scrooge-like Stern actually has deep pockets. The 66-year-old rose to fame in the 1980s with his risqué radio show and outrageous antics. In addition to hosting The Howard Stern Show he's also written best-selling books and appeared as a judge on America's Got Talent. In 2020, he was no. 8 on the Forbes list of the 100 highest-paid celebrities, with total earnings of $90 million. 
Stern managed to outrank most other high-earning stars, including LeBron James, Dwayne "The Rock" Johnson, Rush Limbaugh, DeGeneres, and Ariana Grande. 
Howard Stern just signed a new deal with SiriusXM 
Stern's massive SiriusXM contract makes him the highest-paid radio host in the U.S. And the big paydays are set to continue. He just signed a new, five-year deal with the satellite radio network. 
Though how much Stern stands to earn from his new deal wasn't disclosed, it's rumored to be worth up to $120 million a year, according to the Hollywood Reporter. Stern currently has an estimated net worth of $650 million, according to Celebrity Net Worth. 
Stern called his relationship with traditional broadcasters 'toxic,' compared himself to Tina Turner
Stern announced his new deal with SiriusXM on his Dec. 8 show. He praised the satellite radio service — which he joined in 2005 — for giving him freedom from traditional broadcasters. 
"Fifteen years ago, I joined SiriusXM, a fledgling group of broadcasters. I had been in a toxic relationship with terrestrial radio," he said. "And no matter how well I treated the medium, no matter how successful I made them, they abused me. Going to SiriusXM liberated me. I felt like Tina Turner freeing myself from Ike."
He also thanked his "incredible crew" and said he was looking forward to his future with SiriusXM. "[N]ow that I can work from home, I simply don't have an excuse to quit," he added. 
Check out Showbiz Cheat Sheet on Facebook!