'Hubie Halloween': Adam Sandler's New Netflix Comedy Reunites Him with an Old Flame
Comedy is, of course, subjective. So it's not uncommon for some comedic stars — even those at the height of their powers — to rub some audiences the wrong way. However, few have been as divisive as Adam Sandler. And while the actor's Netflix comedy Hubie Halloween isn't for everyone, it does bring Sandler back together with one of his classic on-screen love interests.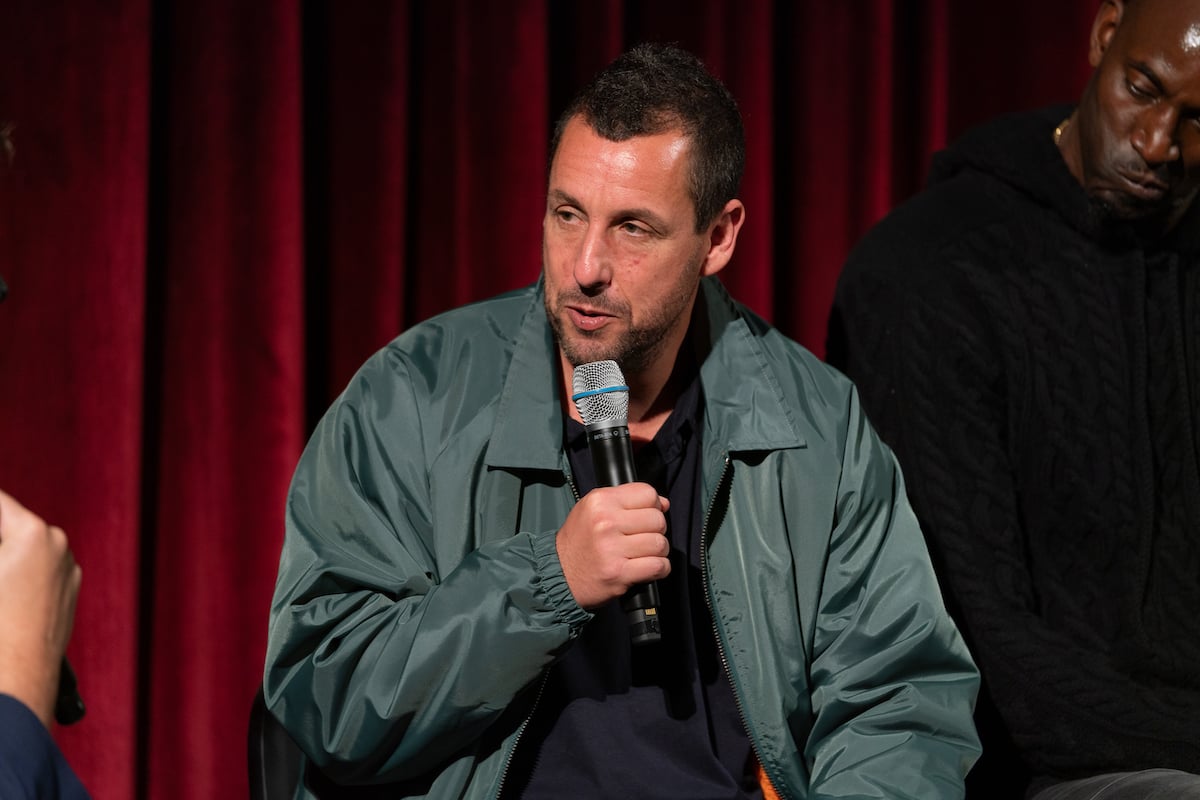 Adam Sandler stars in the new Netflix comedy 'Hubie Halloween'
In the new movie, Sandler plays the unpopular title hero, Hubie Dubois. The character is a laughingstock in the town of Salem, Mass. But when a dangerous inmate is on the loose on Halloween night, Hubie takes it upon himself to protect his fellow citizens.
Hubie Halloween is directed by frequent Sandler collaborator Steven Brill (Mr. Deeds, Sandy Wexler). And aside from its spooky setting, the movie looks like it will hew closely to Sandler's signature style of humor. As usual, the movie features appearances from many of the actor's famous friends, such as Kevin James, Steve Buscemi, and Rob Schneider.
The 'Saturday Night Live' alum appears with a former love interest
Sandler has recruited his friends for his many Netflix comedies. Yet, in addition to so his regular co-stars, Hubie Halloween also marks the return of one of the actor's most memorable love interests. Julie Bowen — who just wrapped up an 11-season run on Modern Family — plays Hubie's crush, Violet Valentine. But she has an on-screen romantic history with Sandler.
Way back in 1996's Happy Gilmore, Bowen played Virginia Venit — a character with the same initials as her Hubie Halloween role. And Virginia ultimately falls for Sandler's anger-prone hockey-player-turned-golfer. Happy Gilmore helped establish Sandler as a movie star, alongside Billy Madison. As a result, he named his production company Happy Madison.
Sandler's Netflix reign continues with 'Hubie Halloween'
As much as some might turn away from Sandler's brand of comedy, the actor has found a lot of success. For several years, he's been under contract with Netflix, developing original movies exclusively for the streaming service. And it appears to be paying off.
With the exception of Uncut Gems and the Hotel Transylvania series, Netflix has been home to all Sandler's output. Like its predecessors, Hubie Halloween plays more like a party with all his friends. Fans already know if they want to RSVP. If so, Hubie Halloween is now streaming on Netflix.