Hugh Grant Told His Future 'Two Weeks Notice' Co-Star Sandra Bullock a 'Disgusting' Story When They First Met
Hugh Grant and Sandra Bullock were a classic rom-com couple in the 2002 movie 'Two Weeks Notice.' But their first meeting didn't go so well.
Hugh Grant and Sandra Bullock were a classic rom-com couple in the 2002 movie Two Weeks Notice. In the film, Grant plays a billionaire real estate developer named George who hires Lucy (Bullock), a liberal lawyer, to work at his company. But after she gets fed up with his demands, she quits — but the two soon discover they can't live without each other.
Two Weeks Notice charmed moviegoers and was a box office hit. But Grant and Bullock had a rocky beginning to their relationship, with the Undoing actor once confessing that when he first met the Speed star, he told a story that caused her not to speak to him for years. 
Hugh Grant wanted to work with Sandra Bullock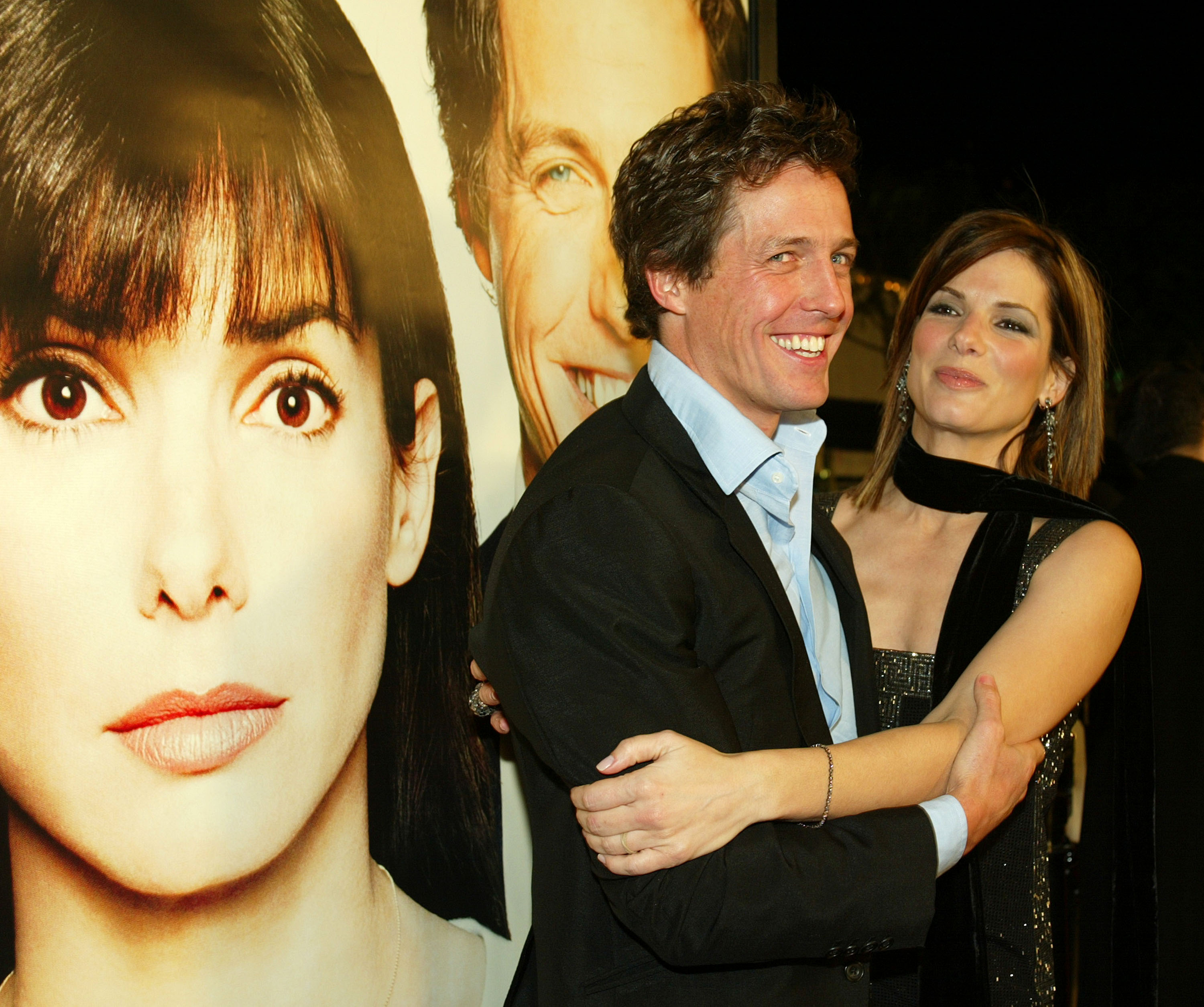 In the 1990s, both Grant and Bullock made a name for themselves as comic actors. Grant headlined rom-coms such as Four Weddings and a Funeral and Notting Hill (with Julia Roberts), while Bullock starred in movies such as While You Were Sleeping and Practical Magic. So it was natural that Hollywood would want to pair them together on screen. 
"We'd been dying to do something for ages, filmmaking-wise that is, I had been watching Sandy for years and thinking, 'That's the girl I should be doing films with,'" Grant told the BBC in 2003. 
Hugh Grant and Sandra Bullock didn't exactly hit it off 
A meeting between the two actors was arranged. But it didn't go exactly as planned. 
"We first met up about five years ago and had what Hollywood calls 'a relationship meeting,' where you talk about the possibility of working together," Grant recalled. That's when he put his foot in his mouth in a big way. 
"I told Sandy a very disgusting story, which I think revolted her, she left the room, and I didn't hear from her for three years after that," he said. 
The two actors eventually became friends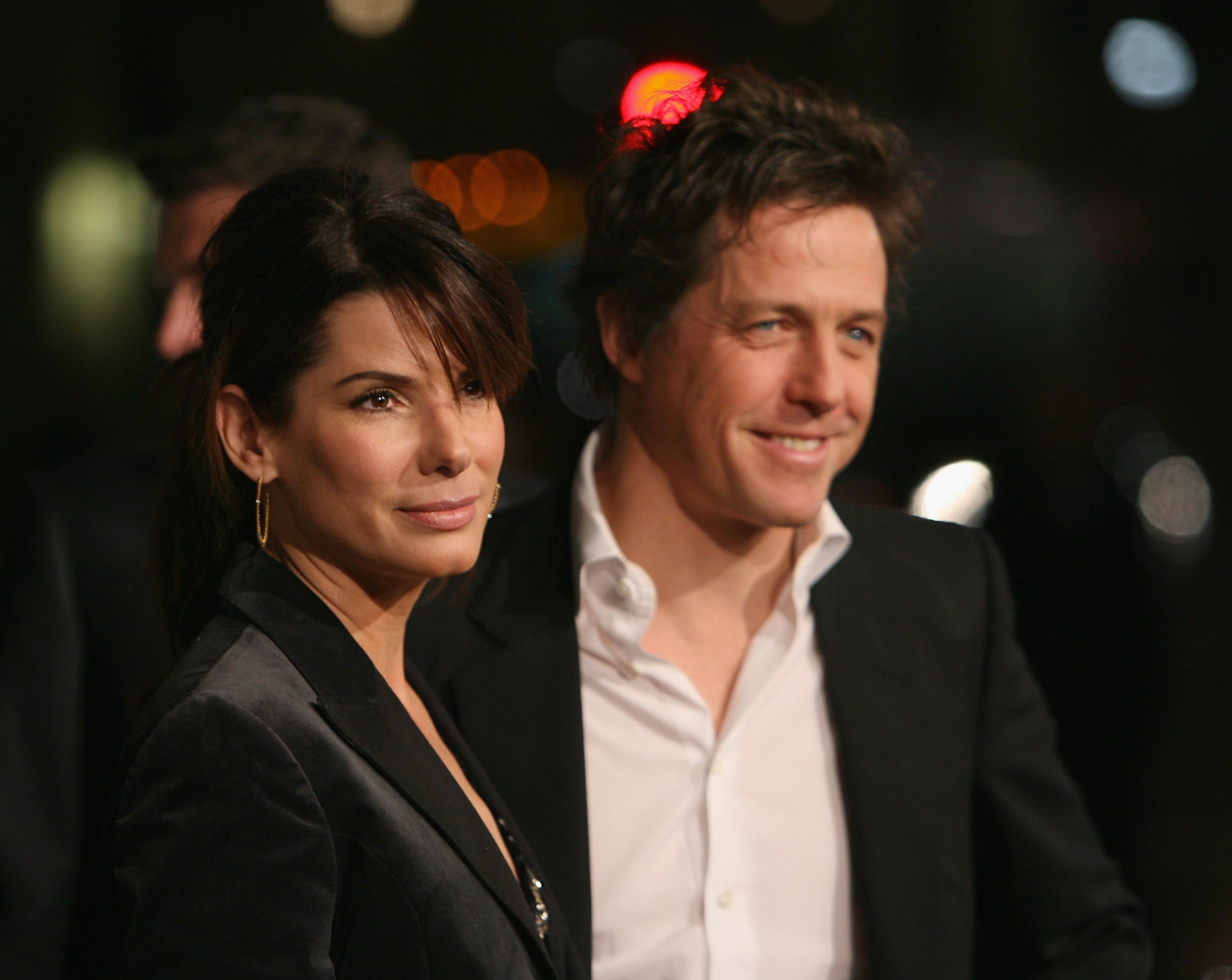 Grant didn't elaborate on what story he told Bullock that had her running for the hills. But it seems that despite their awkward first meeting, they patched things up. They worked together for the first time on Two Weeks Notice, and by the time the movie came out, they were friends. 
"We got on extremely well. Even too well," Grant told the U.K. newspaper Express. He added that they were "laughing so much" while making the film, to the point where it annoyed the crew. 
"She has that effect on me, that sort of friend one had at school with whom, you can't look them in the eye because it makes you laugh," he said.  
For her part, Bullock wasn't afraid to pull some pranks on her co-star, she told the paper. At one point, she stole his phone, called one of his close friends, and pretended Grant was in the hospital. 
"I might have called him at night and said, 'Ah, we need your help, Hugh is in hospital,'" she said. "So you just need to be on your guard, but it's the most fun to be his friend."
Check out Showbiz Cheat Sheet on Facebook!