Hugh Hefner's Son Cooper is Following His Dad's Footsteps in a Surprising Way
Hugh Hefner's son Cooper is following his late father's legacy in a big way.
Hugh Hefner is best known as the founder of Playboy, the adult entertainment company that sparked a revolution. Well into his eighties, Hefner was promoting a lifestyle that, for many, seemed like the epitome of luxury and decadence.
Still, there was another side to Hefner. Very few of his fans realize how deeply patriotic Hefner was, and the surprising career that he had before he turned his attention to founding Playboy.
Recently, his son, Cooper Hefner, announced that he would be continuing his father's legacy — although not in the way that many fans might have expected. Keep reading to learn how Hugh Hefner was involved in the military, how many children he has, and how his son will be following in his footsteps.
Hugh Hefner served in the Army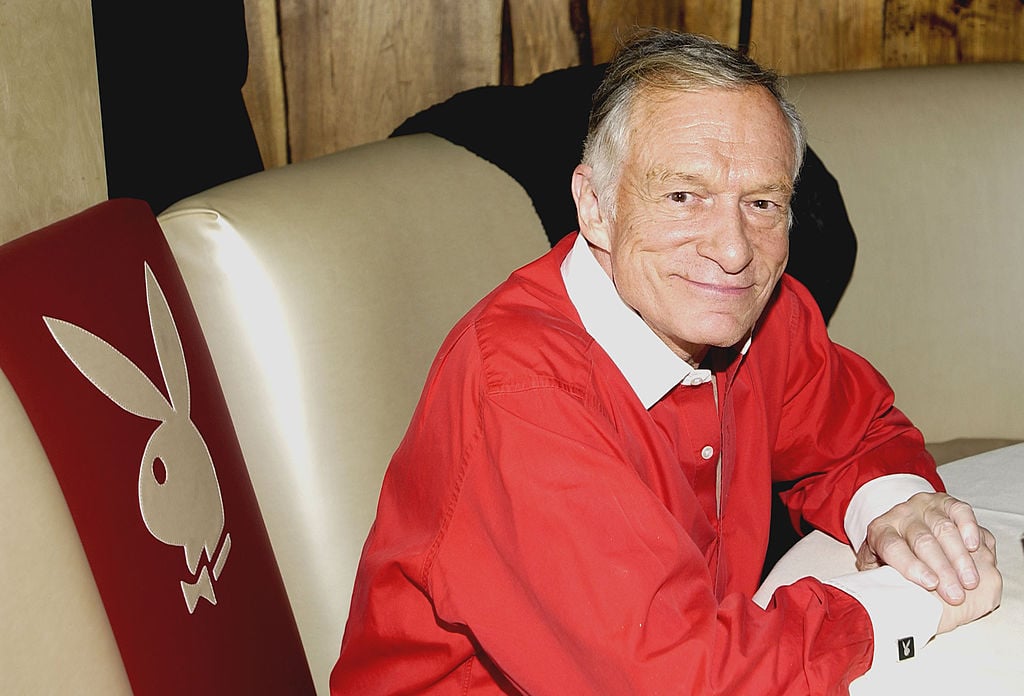 Hugh Hefner was born in 1926, into a solid, middle-class family. His mother worked as a teacher and his father as an accountant.
Following his graduation from high school, Hefner decided to join the Army as an infantry clerk in 1944. For several years, Hefner wore various hats in the Army, eventually becoming a writer and contributing cartoons to Army newspapers. 
In 1946, Hefner was released from the Army, but clearly, what he learned while in service made a huge impression on him. He decided to continue his pursuit of journalism and publishing.
In 1953, he launched Playboy magazine. The very first issue featured a young Marilyn Monroe and sold thousands of copies. Playboy magazine and Playboy Enterprises became a worldwide phenomenon and Hefner was the king of it all.
Hefner popularized the image of a bon vivant, in silk smoking jackets and cigars, with a bevy of beautiful women surrounding him. In his later years, Hefner moved into the Playboy mansion and was further immortalized in TV shows such as The Girls Next Door, featuring his multiple girlfriends. Hefner died in 2017 at the age of 91.
How many children did Hugh Hefner have?
Hefner was married three times in total and had a succession of girlfriends and partners.
Hefner's first wife was Mildred Williams. They tied the knot in 1949 and had two children together: Christie Hefner, born in 1952, and David Hefner, born in 1955. Christie worked as part of Playboy Enterprises for years, until ultimately stepping away to pursue her own interests. David, on the other hand, had no apparent interest in being a part of his father's company and has spent his life out of the spotlight. Hefner and Williams ended up divorcing in 1959.
Hugh Hefner got married again in 1989 to "Playmate of the Year 1989" Kimberley Conrad. In 1990, the couple welcomed a son named Marston Hefner, and in 1991, they had another son named Cooper Hefner.
Out of all of Hefner's children, Cooper is the one who has become the most invested in Playboy Enterprises. In 2012, the elder Hefner handed over control of his company to his son, although Cooper has since announced plans to start his own adult entertainment business. Hefner and Conrad divorced in 2010.
Hefner's final marriage, to Crystal Harris, did not produce any children.
What is Cooper Hefner's latest career move?
In December 2019, Cooper's wife, Scarlett Byrne, announced that her husband had decided to join the Air Force. She revealed that she is "incredibly proud" of Cooper, and there's little doubt that his father would be as well. Although Hugh Hefner made his biggest impression upon pop culture as the purveyor of Playboy, he also helped to serve his country, something that obviously made an impact on his youngest son.