Hugh Jackman Admitted He and Wife Deborra-Lee Furness Could Be Distant Relatives
In comic books, characters tend to have dramatic backstories. Few are as iconic as that of Marvel's popular X-Men character, Wolverine. After all, the mutant's adamantium skeleton is the result of top-secret experimentation. While Wolverine actor Hugh Jackman doesn't have quite a shocking history, he did eventually discover a surprising connection with his very own wife.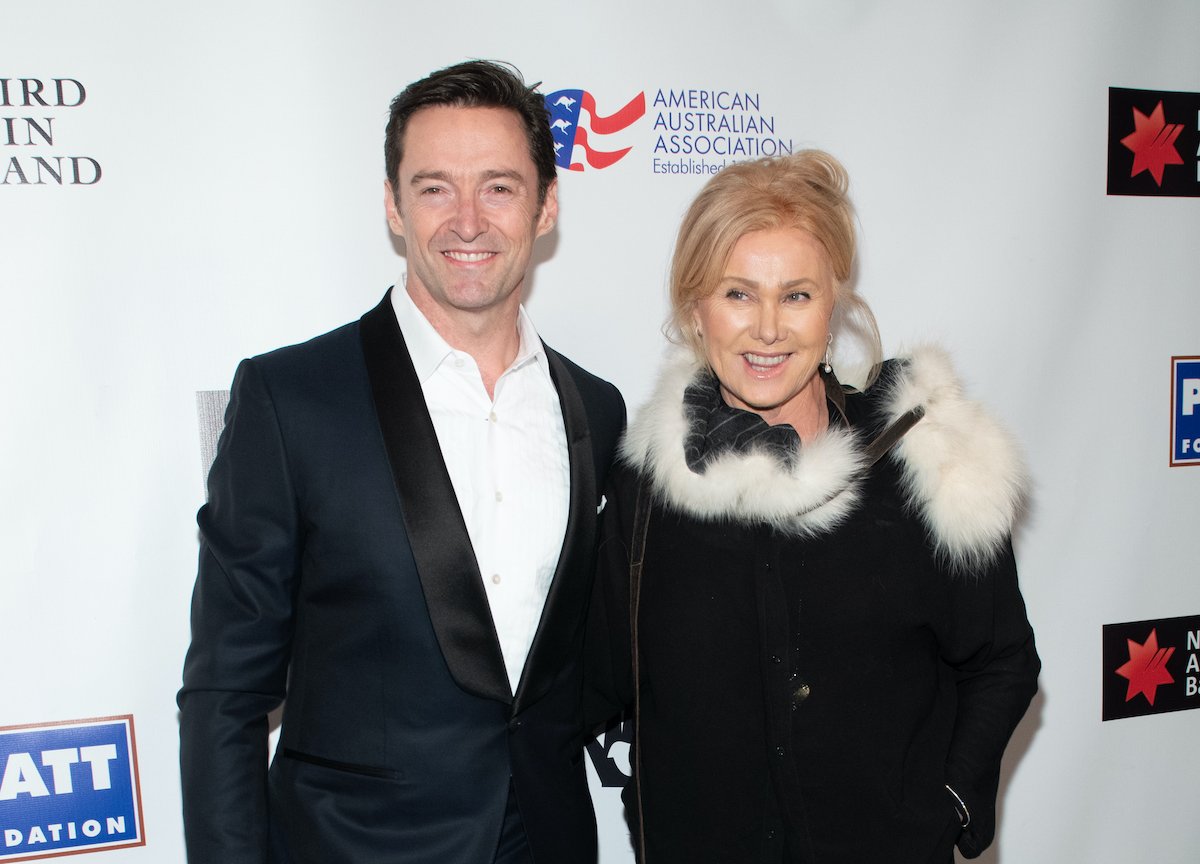 Hugh Jackman married fellow actor Deborra-Lee Furness back in 1996
Jackman, of course, became the breakout star of 2000's X-Men. And before long the actor was becoming a major Hollywood star. He not only reprised the role of Wolverine eight more times. Jackman also starred in hits like The Prestige, Real Steel, and The Greatest Showman. And in 2013, he earned an Oscar nomination for his performance as Jean Valjean in Les Misérables.
But before all that, Jackman found love with a fellow actor named Deborra-Lee Furness. The couple met on the set of the Australian TV series Correlli. The show starred Furness as the title character, prison psychologist Louisa Correlli. Over the years, Jackman and Furness remained happily married, with the latter often laughing off rumors about her husband's sexuality.
RELATED: Hugh Jackman Was Warned Against Playing Wolverine in 'X-Men'
The happy couple, however, might be distantly related, the star admits
Hollywood romances often struggle amid the spotlight. Yet, even with their uncommon age difference, the couple has stayed together with seemingly no drama. But on an appearance on The Tonight Show with Jay Leno in 2003, Jackman revealed he and his wife were more connected than they realized.
"Funnily enough, Dad traced the theatrical vein in the family because, being an accountant, he was trying to work out what the hell went on. Because of five kids, three of us became actors. So he traced it and found out that his great-aunt — two of them — were on the stage back in London. And their maiden name was Furness, and they lived in the north of England, traveled down to London.

Anyway, it turns out my wife's maiden name is Furness as well, and it's a particularly weird spelling of the name Furness. And her descendants only two generations back were also from the north of England, which he told me, I'm like 'Oh, that's great. My wife is my sister. Maybe cousin at best.' But anyway, we'd consummated the marriage. So we figured what the heck."
By the sounds of it, Jackman and Furness have made their peace with their supposed shared family lineage. Certainly, Jackman's story didn't stir up much controversy when he came on the late-night talk show to promote X2: X-Men United. Still, it's a noteworthy factoid about the actor's personal life.
RELATED: Wolverine: 11 Actors Who Could Replace Hugh Jackman
Hugh Jackman is set to return to Broadway for 'The Music Man'
While Jackman is still mostly known for playing Wolverine, the actor has a very different signature. Even before playing the Marvel mutant, he worked in the theater. And Jackman has never strayed far from his roots on the stage. In fact, he won a Tony Award for his lead role in the Broadway smash The Boy from Oz just a year after X2: X-Men United hit theaters.
And now that his run as Wolverine has come to an end, Jackman is returning to Broadway yet again. This time, he'll play the lead in a new version of The Music Man. The revival was originally planned for 2020 but was postponed to late 2021 due to the coronavirus (COVID-19) pandemic.