Hulu Watch Party Option Lets You Have Movie Nights Remotely
Want to have a remote binge-watching session on Hulu? There's an option for that.
Ever since quarantine measures were activated, Hulu, Netflix, and other streaming platforms have seen an uptick in viewership. Along with that, some people are starving for ways to connect with others outside of video chats, gaming systems such as Twitch, and plain old phone calls.
Dance parties on Instagram Live and Verzuz music celebrations are helping to entertain, but then someone came up with the idea of Netflix Party. That is great for Netflix and its users, but what about everyone else? Hulu now has a way for you to enjoy long distance movie nights.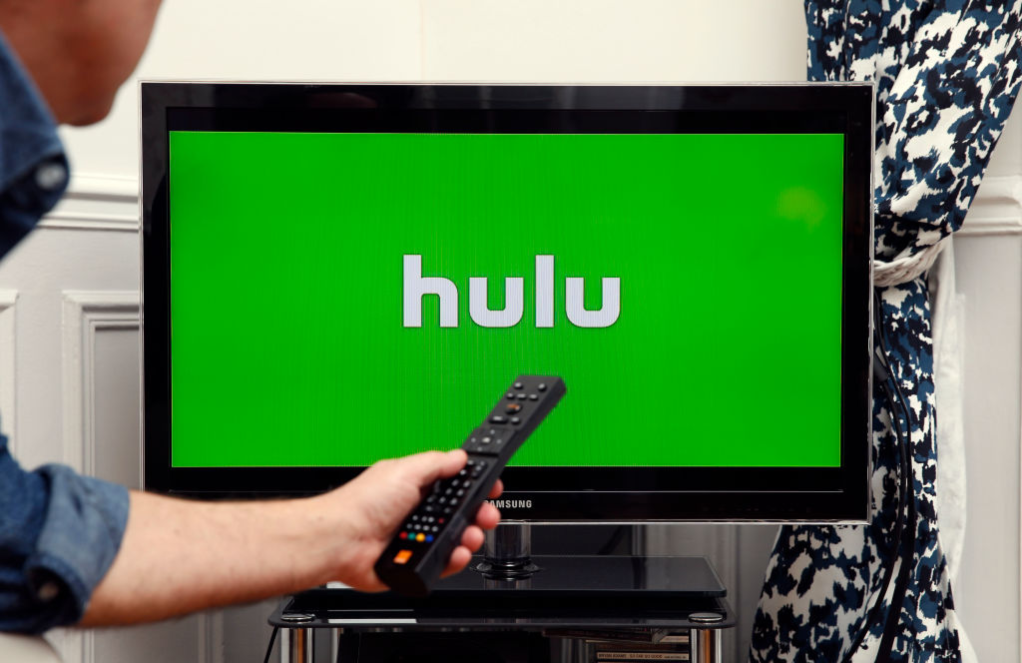 Hulu Watch Party is now available in beta
In the spirit of bringing friends, family, and like-minded cinephiles together, Hulu launched an option that enables some subscribers to partake in content remotely—at the same time. Its purpose is to connect multiple Hulu users for a collective TV/movie-viewing session virtually.
One thing you need to know: You must use an ad-free account whether you are hosting the shindig, or someone is steering the ship. The workaround? Share a log-in or two and create user profiles for each watch party guest. Just try not to max out their streaming rule.
How do you activate Hulu's Watch Party'?
There are a few rules and restrictions in place for this tool. The cost of the ad-free Hulu account is $11.99 per month, so if you don't have one, you'll need to upgrade. Hulu Watch Party is not available for the Hulu Live bundle that some customers are using via Amazon Prime or other devices.
Why? The new feature—which is still in beta testing—is only running on web browsers and not apps. Sorry, mobile phone, Roku, and FireTV owners.
Once you have the correct Hulu plan, log in and select the content title you want to watch. Click on the icon for Watch Party and you'll be prompted to copy a URL to send to your invitees. Once everyone is in, you can start streaming and chatting live as you if you're all in the same room.
Hulu Watch Party does have limitations
Only seven people are allowed to drop in and revel in the TV or movie festivities at a time with Hulu Watch Party.
Not all of Hulu's content is in the lineup, however. Those who have premium channel subscriptions such as HBO cannot access those for watch parties.
That may change in the future, but even if you're paying for it now, you can't share with friends and family.
There are group-viewing alternatives to Hulu Watch Party
If you do not have the Hulu ad-free version or you don't have Hulu at all but still want to try out another group-sharing tool, there are some options.
Metastream is a web browser extension that is compatible with Chrome or Firefox. In addition to watching Netflix, it provides group syncing/viewing access for content on YouTube, Hulu, Twitch, and the anime favorite, Crunchyroll.
It's also free and works by sharing a URL with your fellow watch partygoers.
Scener is also a browser extension designed for groups who want to watch Netflix or HBO in a "private theater." Each participant must have their own streaming account, and this one has a chat feature that's accessible by video, text, or voice. Hit up the Chrome store for information.
As mentioned, Netflix users can check out Netflix Party. It's a Chrome extension gives you multi-viewer access so you and your crew can hang out, chat, and watch TV together. You can either use it as a host or attendee. Visit the Chrome store to install it.