Hulu's 'Nine Perfect Strangers': Release Date, Cast, Trailer, and How to Watch the Series
Hulu's 'Nine Perfect Strangers' is poised to become the next 'Big Little Lies.' Here's everything viewers need to know about the Hulu series ahead of its release date.
Those looking for the next Big Little Lies or The White Lotus won't want to miss out on Hulu's upcoming series Nine Perfect Strangers. An adaptation of Liane Moriarty's novel of the same name — yes, that's the same author who penned Big Little Lies — the show may become the next drama to keep viewers hanging on every episode. Here's everything to know about Nine Perfect Strangers before diving in.
What is 'Nine Perfect Strangers' about?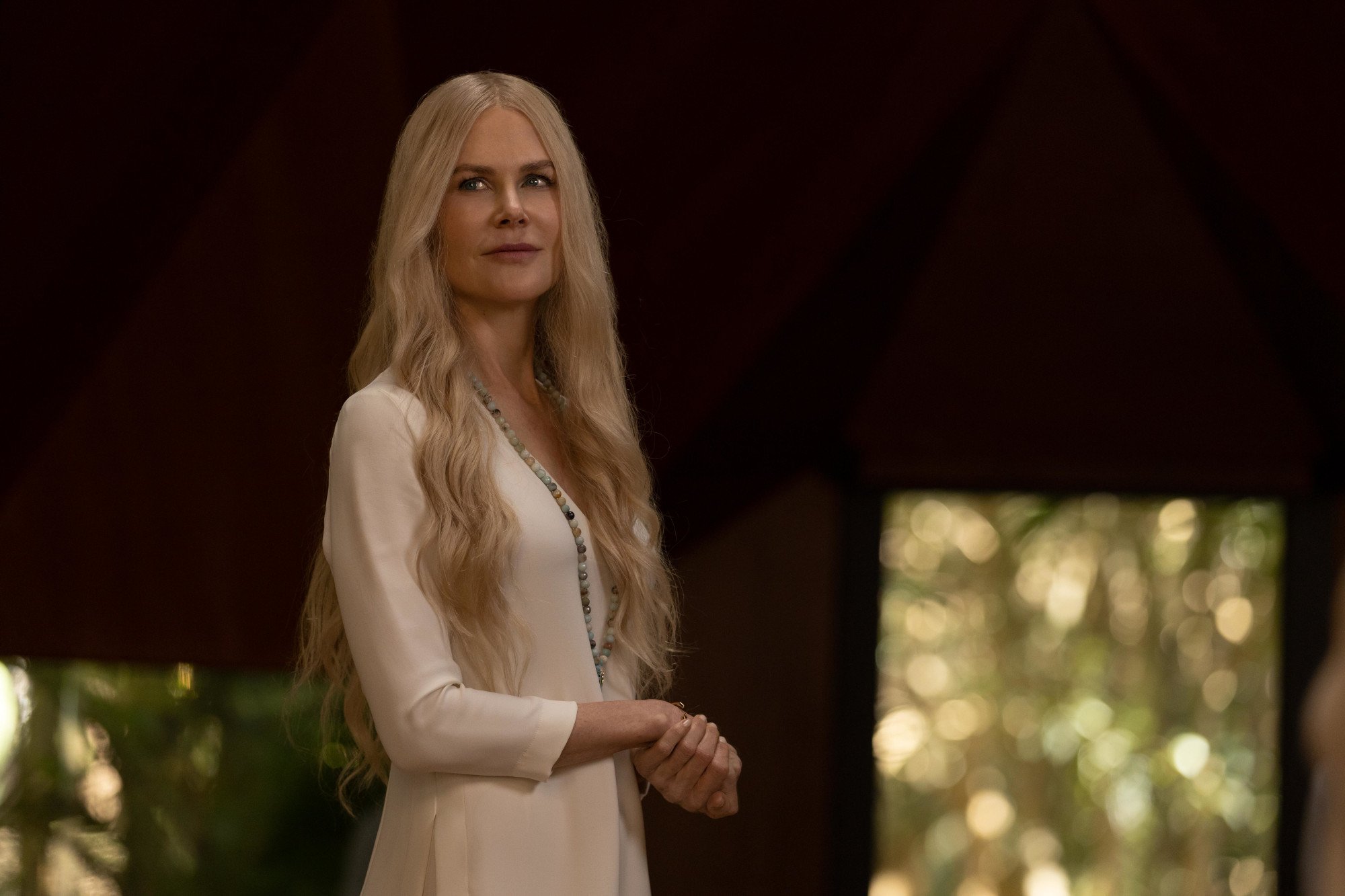 Hulu's Nine Perfect Strangers unfolds at a resort intended to rejuvenate visitors' health through a 10-day retreat. The place is run by Masha (Nicole Kidman), who sets out to aid nine guests when the series begins. It's unclear what happens from there, but Hulu's synopsis teases some potentially unpleasant surprises for the group:
"Based on The New York Times bestselling book by author Liane Moriarty, Nine Perfect Strangers takes place at a boutique health-and-wellness resort that promises healing and transformation as nine stressed city dwellers try to get on a path to a better way of living. Watching over them during this 10-day retreat is the resort's director, Masha, a woman on a mission to reinvigorate their tired minds and bodies. However, these nine 'perfect' strangers have no idea what is about to hit them."
Much like Big Little Lies, Nine Perfect Strangers promises to keep viewers guessing at what's happening over the course of its run. Stories like that tend to throw in plenty of twists and turns, and this one seems primed to follow that formula.
When does 'Nine Perfect Strangers' premiere on Hulu?
Nine Perfect Strangers premieres on Hulu on Aug. 18, 2021. Titled "Random Acts of Mayhem," the first episode will introduce the nine characters viewers will follow — well, 10 if you're including Masha.
The series premiere is also likely to outline each of the characters' incentives for attending Masha's resort, though the show may unveil additional layers and secrets as it continues.
Following Aug. 18, Hulu will drop episodes of Nine Perfect Strangers every Wednesday. Eight episodes comprise the miniseries, so that leaves two months to speculate about what's really going on at Tranquillum.
Nicole Kidman and Melissa McCarthy headline the cast of the Hulu series
The cast of Hulu's Nine Perfect Strangers is headlined by two well-known stars: Nicole Kidman and Melissa McCarthy. As mentioned previously, Kidman will play Masha, the woman who runs Tranquillum. Meanwhile, McCarthy portrays Frances Welty, a romance novelist attending the 10-day retreat.
Joining Kidman and McCarthy are Michael Shannon, Luke Evans, Bobby Cannavale, Regina Hall, Samara Weaving, Melvin Gregg, Asher Keddie, Grace Van Patten, Tiffany Boone, and Manny Jacinto. Jonathan Levine served as director for all eight episodes of the series.
The trailer for 'Nine Perfect Strangers' gives off eerie vibes
The trailer for Hulu's Nine Perfect Strangers is equal parts relaxing and eerie. Although Tranquillum looks positively peaceful at first sight, the footage makes it clear that something is terribly awry at the resort. By the time the trailer shows Kidman's character burying her guests in what looks to be some twisted mindfulness exercise, viewers will be wondering if her intentions are truly to help.
From there, the show's main characters express many concerns with Kidman's approach to healing. Some shots even see them visibly shocked or disturbed, begging the question of what they're witnessing at the resort. Whatever it is, it's clearly messing with their minds. Could Nine Perfect Strangers throw psychological twists into the mix?
How to watch 'Nine Perfect Strangers' when it arrives
Nine Perfect Strangers will stream exclusively on Hulu in the U.S., so only subscribers will have access to the series. Hulu doesn't announce specific times for new episodes of its original series, but they tend to drop at 12:01 a.m. ET on their release dates. That means viewers can tune in for the premiere any time on Aug. 18.