'Human Capital' Review: Liev Schreiber Leads a Gifted Cast
An ensemble cast led by 'Ray Donovan' star Liev Schreiber explore the dark side of human nature in the new thriller 'Human Capital.'
American remakes of foreign-language films are a very mixed bag. On one hand, Hong Kong crime thriller Infernal Affairs morphed into Oscar-winning Best Picture The Departed. On the other end of the spectrum, Hollywood completely botched Godzilla with a bloated, near-incoherent 1998 edition. Human Capital sits somewhere in the middle.
Like the award-winning 2013 Italian version, director Marc Meyers' (My Friend Dahmer) domestic drama — is based on the novel by American author Stephen Amidon. The story deals with two families who become embroiled in a tragic accident. But the way the movie plays out makes that initial setup less compelling than you'd think.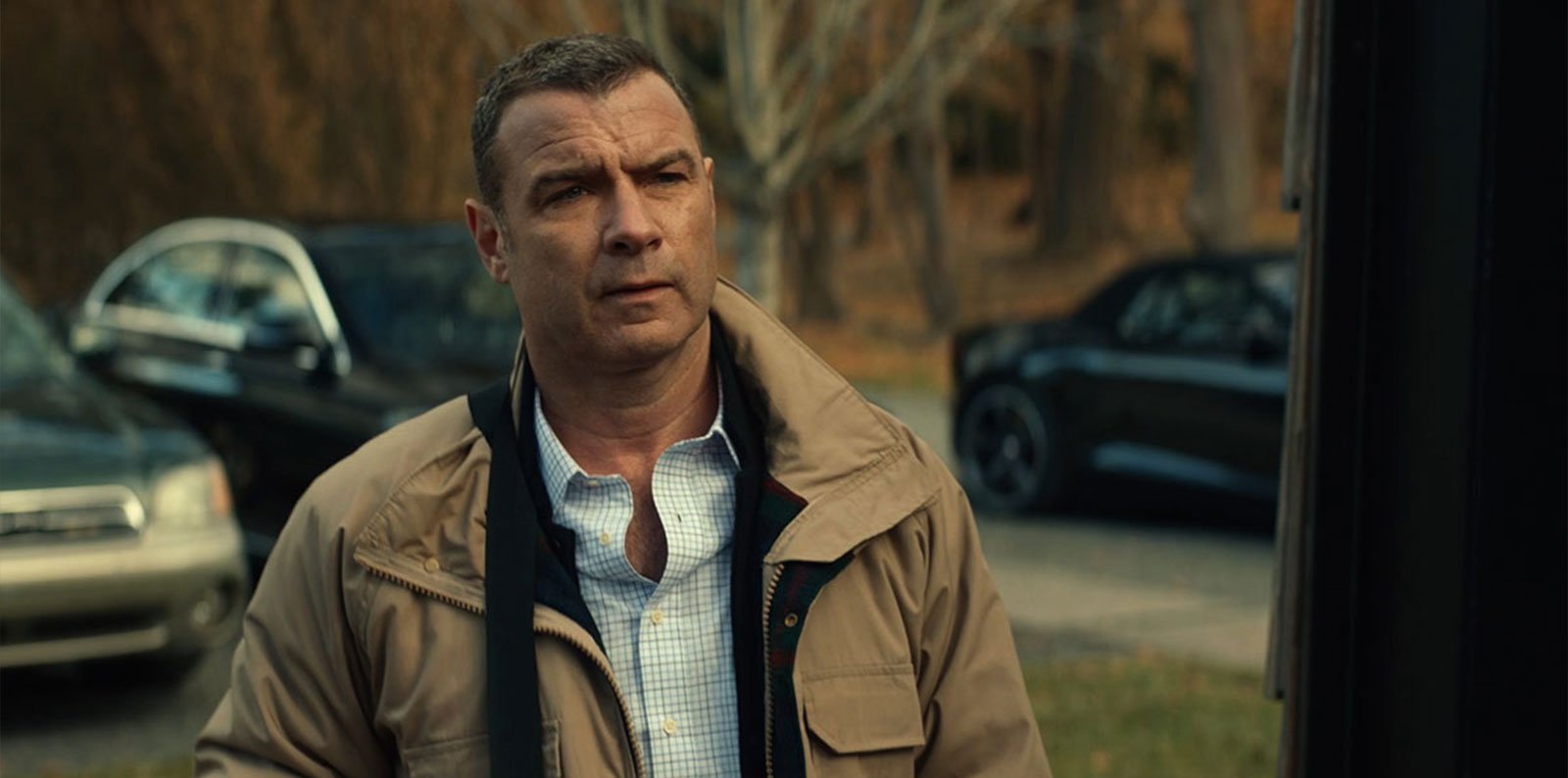 A cast full of heavy-hitters
As its title implies, Human Capital's greatest asset is the cast it has assembled. At the outset, the movie focuses on Drew (Liev Schreiber), a real estate agent and recovering gambling addict. Schreiber — who has starred on Showtime series Ray Donovan since 2013 — has been consistently strong since the 1990s. And he effortlessly taps into Drew's desperation here.
As Drew's daughter Shannon, Stranger Things star Maya Hawke brings a lot to what feels like an underwritten role. Her scenes with co-stars Alex Wolff (Hereditary) and Betty Gabriel (Get Out) particularly crackle with chemistry. Human Capital is still among Hawke's first films. Yet, she continues to show a ton of potential, even with somewhat underwhelming material.
Then there's Oscar winner Marisa Tomei. As the miserable wife of hedge fund manager Quint (Peter Sarsgaard), the actress undoubtedly has a meaty role to play. Her counterpart in the Italian version, Valeria Bruni Tedeschi, even received several acting prizes for her performance. But there's something missing. And it's not Tomei's commitment to the role.
The structure undercuts the story
Rather than intercutting from one character to the next, Human Capital opts for a Rashomon-style tale. The film is divided into three segments, each of which tells a different side of the story leading up to the central accident. Yet, rather than shedding exciting new light on what really happened, this approach betrays any momentum the film might otherwise have gained.
Whereas something like Parasite ratchets up slow-building tension, Human Capital routinely deflates itself. Just as a storyline ramps up, the film shifts perspectives. Although this technique was employed in the Italian version, its execution here fails to elevate the script. Moreover, it doesn't give Human Capital the chance to fully develop many of its characters.
The result is a narrative structure that feels designed to hide the superficiality of its characters and its story. Despite its best intentions, the film would have been much better off if it had been allowed to play out in chronological order. At the very least, this would have made the ultimate reveal of the truth behind the pivotal accident more satisfying for viewers.
'Human Capital' is now available
As it stands, Human Capital is a rather middling character-based drama. The cast is game for anything, but the material as presented just doesn't challenge them enough. Still, the film is worth watching for the stellar assortment of actors it assembles, all of whom have standout — yet all too brief — moments to shine. The central mystery just falls short of its promise.
Human Capital was initially planned for a theatrical release on March 20, 2020. But the recent closing of most cinemas across the nation means finding a screening could prove difficult. Luckily, fans hoping to check out Human Capital for themselves can stream it right now on DirecTV's on-demand service DirecTV Cinema.