Humphrey Bogart Filmed 'The Harder They Fall' While Quietly Dying of Cancer
Sometimes when actors make their final movies, they sense that it is their final movie and they go out on a rousing note. One could argue that was true of classic Hollywood actor James Cagney, who came out of retirement to shoot a small but memorable role in the 1981 film Ragtime.
The final days played out differently for his colleague Humphrey Bogart, who knew he was dying when he made his final movie, a boxing drama called The Harder They Fall in 1956. Bogart died only a few months after it came out.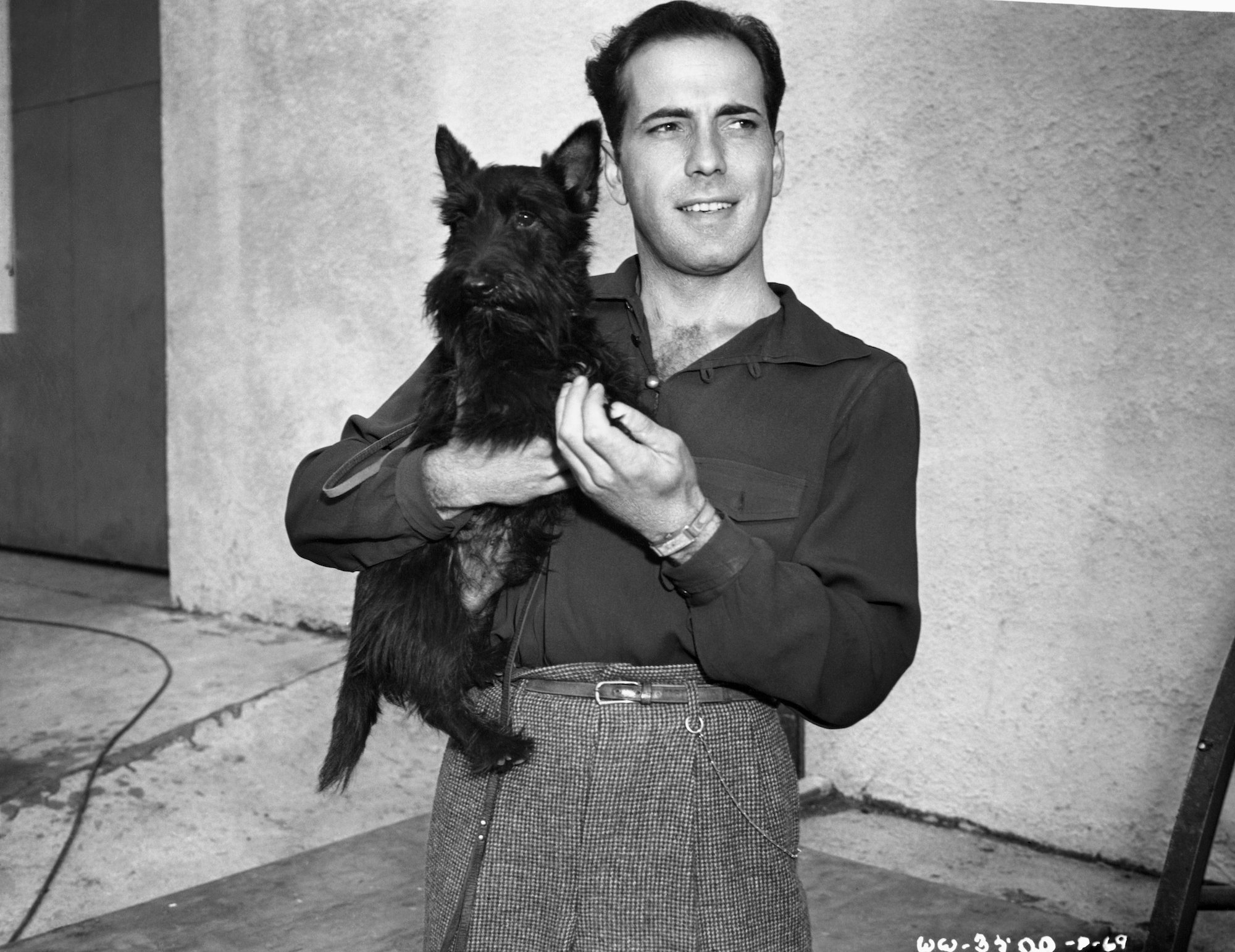 Humphrey Bogart took a long time to make it
Bogart has been a legend now for longer than he was alive, so it's easy to forget, or not know at all, that he took longer than many classic Hollywood stars to become an A-list leading man. He began acting in the '30s, often playing opposite more established stars like James Cagney after Bogart became a contract player at Warner Bros.
Per Biography, his breakout role was with the film The Petrified Forest, in which he played a murderer named Duke Manatee. That story came from a Broadway play where Bogart first played the part. Warner Bros. didn't want to cast Bogart at first, but co-star Leslie Howard insisted on him, and Howard got his way. By the early 1940s, Bogart's stardom was solidified with the films High Sierra and The Maltese Falcon. After that, Bogart rarely if ever wanted for great parts.
His numerous classics include but are hardly limited to his Oscar winner, The African Queen, The Treasure of the Sierra Madre, The Caine Mutiny, and the films he made with the woman who would be his wife, Lauren Bacall. Towering above even these is Casablanca, the beloved 1942 wartime drama that cemented his image as a tough guy with a heart. Later on, in the '50s, Bogart started taking riskier roles like In a Lonely Place, in which he played a Hollywood player who may or may not be a murderer.
What happened with Bogart in 'The Harder They Fall?'
RELATED: 3 of the Most Stylish Men from Hollywood's Golden Age
Bogart's last movie was a boxing drama directed by Mark Robson. By the time shooting started, Bogart, who had been a heavy smoker most of his life, was stricken with esophageal cancer. Taste of Cinema suggests that Bogart took his image as a tough guy too close to heart when he delayed medical treatment despite repeated warning signs over several months.
Eventually, the pain could no longer be ignored, but even though he knew his days were numbered, he pressed on with the role of Eddie Willis, a former sportswriter hired as a PR man for boxer Toro Moreno, a giant of a man even by that sport's standards.
The film as a whole is known primarily for being Bogart's final role. The actor was visibly ill at ease, having endured watery eyes on the set. His final days were filled with excruciating pain. He died at age 57, having enjoyed major stardom for less than 20 years.
Chadwick Boseman went out on a high note
Like Bogart, Chadwick Boseman knew stardom only for a brief while, having made his name playing larger than life figures such as Jackie Robinson in 42 and James Brown in Get on Up. His career seemed like it was poised to grow even higher, especially after Marvel's Black Panther became one of the biggest hits of all time.
Unlike Bogart, however, Boseman's death from cancer at age 43 seemed all too sudden. He had kept his condition secret from all but his family and a few close friends. Not even his Marvel colleagues knew he was sick. Now, his final performance in Ma Rainey's Black Bottom is considered the heavy favorite to win the Best Actor Oscar.
In GQ, John David Washington said of Boseman, "He was just as warm and welcoming and friendly as one could ask. He was the face of one of the biggest franchises of all time, playing some iconic roles. And he himself is an icon, and somebody will be playing him someday."