'The Bachelorette': Who Is Hunter Montgomery? Katie Thurston's Contestant Is Getting Serious
The Bachelorette Season 17 with Katie Thurston is in full swing, and many Bachelor Nation fans are curious to find out more about cast member Hunter Montgomery. In the first few episodes, the contestant received a fairly decent edit. But the week 5 preview suggested the father of two will eventually become the next villain. So who is Hunter from The Bachelorette 2021? Here's what we know about Katie's suitor, including his Instagram, age, and job.
Who is Hunter Montgomery from 'The Bachelorette' with Katie Thurston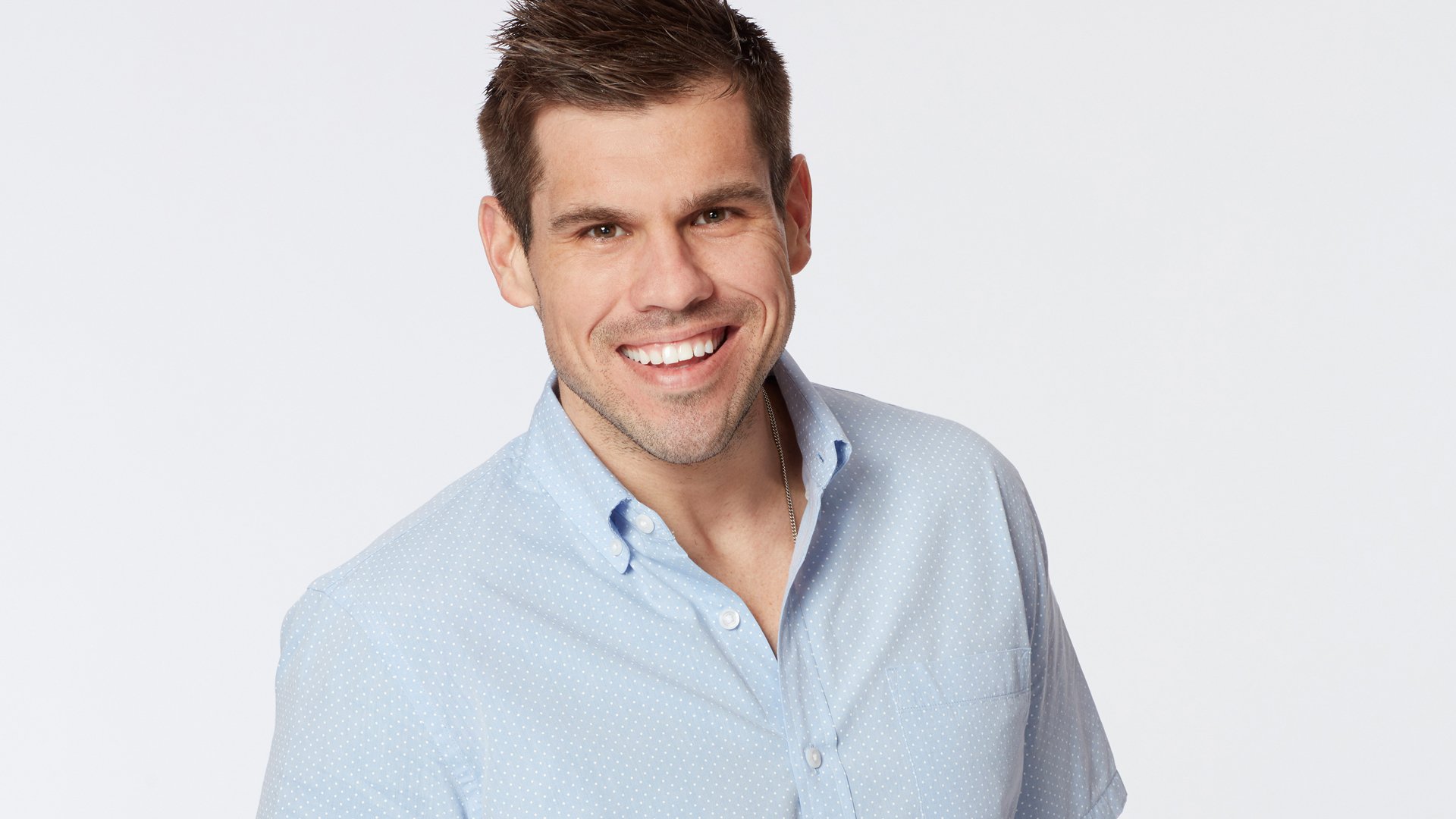 RELATED: 'The Bachelorette': Who Has Blake Moynes Dated? The Contestant From Katie Thurston's Season Has a History With the Franchise
According to Hunter's Bachelorette profile, the 34-year-old software strategist is from Houston, Texas. As mentioned, Hunter has two children, and his bio states that he lives to make them happy.
Meanwhile, Bachelorette viewers learned a little bit about Hunter in the week 3 episode group date. The contestant opened up about his relationship with his ex-wife, revealing they drifted apart and he "failed that marriage."
Now, Hunter is hoping to find love with Katie in The Bachelorette Season 17. But will the relationship last? Bachelor Nation fans will just have to wait and see. That said, it seems things are starting to get serious in week 5.
In a preview for the July 5 episode, Hunter spoke with Katie. The contestant revealed his mind has "turned a corner" on their relationship.
"I've never introduced my kids to a woman. It's not something I take lightly, but I brought some pictures," Hunter told Katie. "I want them to meet you."
Then Katie told producers, "Tonight was a beautiful night. I could see myself falling in love, and that feeling is so damn good."
What is Hunter Montgomery's Instagram?
RELATED: 'The Bachelorette': Katie Thurston's First Impression of Blake Moynes Will Probably Surprise You
Whatever happens between Hunter and Katie in The Bachelorette Season 17, viewers can learn more about the contestant through social media. The cast member has quite the presence on TikTok. Bachelor Nation fans can also find Hunter's Instagram under the handle @hmontgomery.
Now, Hunter's Instagram feed is filled with photos of friends and family. He's also posted a photo alongside fan-favorite Bachelor Nation alum, Mike Johnson. Meanwhile, Hunter has been open about overcoming addiction and sharing his story with Katie in The Bachelorette Season 17.
"The night I met Katie, I was celebrating my 14th year of sobriety (to the exact day)," Hunter wrote on Instagram on June 22. "When I had the opportunity to share my recovery story with her, the reaction and embrace she responded with was nothing short of perfect."
He continued, "She has an uncanny ability to make others feel heard and appreciated, and this is so important in the world we live in today. We all have stories to tell. Katie is now a part of mine."
[Spoiler alert: Potential spoilers about what happens to Katie Thurston and Hunter Montgomery in The Bachelorette 2021.]
Are Hunter Montgomery and Katie Thurston still together after 'The Bachelorette' 2021?
RELATED: 'Bachelor in Paradise' Spoilers 2021: Reality Steve Reveals Couples Who Get Engaged and Cast Pairings in Season 7
As always, Bachelorette fans will have to watch Katie and Hunter's love story unfold as season 17 approaches its finale. But for anyone who can't wait another minute, Bachelor Nation spoiler guru Reality Steve already shared a few spoilers about Katie's ending.
According to Reality Steve, Katie will not end up with Hunter. Ahead of The Bachelorette premiere, he claimed Greg Grippo, Justin Glaze, Andrew Spencer, and Blake Moynes will make it through to the top four. This would mean Hunter doesn't even receive a Hometown date.
Of course, ABC has yet to confirm or deny the rumors surrounding Katie's top four in The Bachelorette Season 17. So for now, there are still plenty of stories to be told onscreen. But whatever happens between Katie and Hunter moving forward, it seems the contestant has nothing but good things to say about his bachelorette and fellow cast members.
On June 30, Bachelor Nation.com asked Hunter to reveal his favorite part of being on The Bachelorette. 
"Katie's realness. And the bonds I made. These guys (most of them) are as good as blood now," Hunter said.